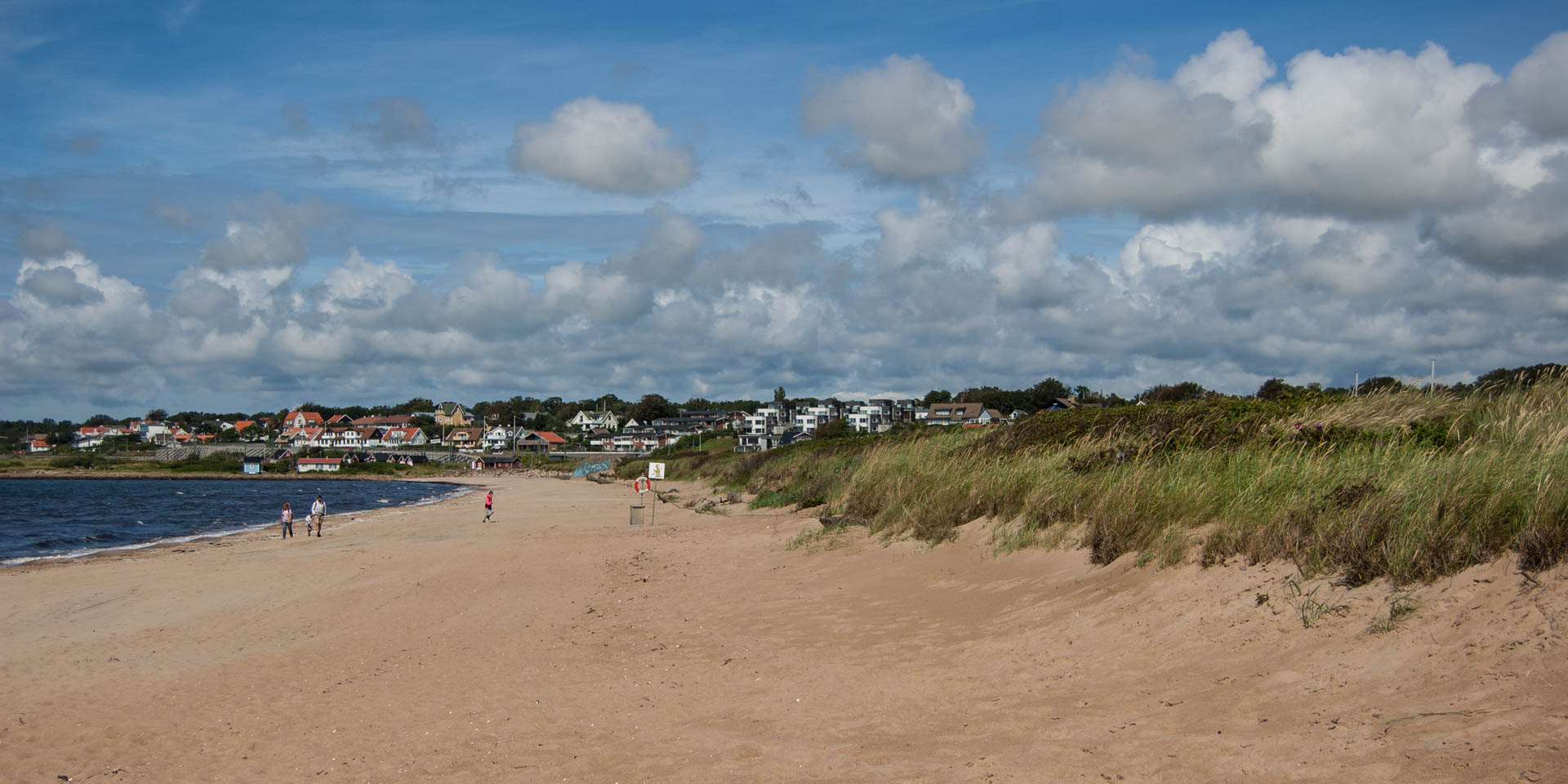 Skäldervikens Badplats
Sandy beach at Ängelholm
Skäldervikens Badplats is an 1 kilometer long beach section in Skälderviken, northwest of Ängelholm.
The sandy beach of Skäldervikens Badplats is around 30 meters wide and forms the northern end of the 6 kilometers long beach line in front of Ängelholm. It is bordered in the north by the mouth of the river Rönne, which is also the entrance to the harbor Skäldervikens Hamn. In the south it meets the beach section Råbocka at Klitterhus.
At Klitterhus there is a 100 meter long jetty and a wheelchair ramp. Toilets, a restaurant and an ice cream kiosk are located near the marina. You can reach the beach across the footbridge from there. Parking spaces are also available there and some overnight pitches for caravans, too.
The part of the beach, which is on the north side of the harbor entrance is also open for dogs. The next beach for dogs is located about 6 kilometers south, at the end of the Sibirienstranden.
Similar destinations in the area