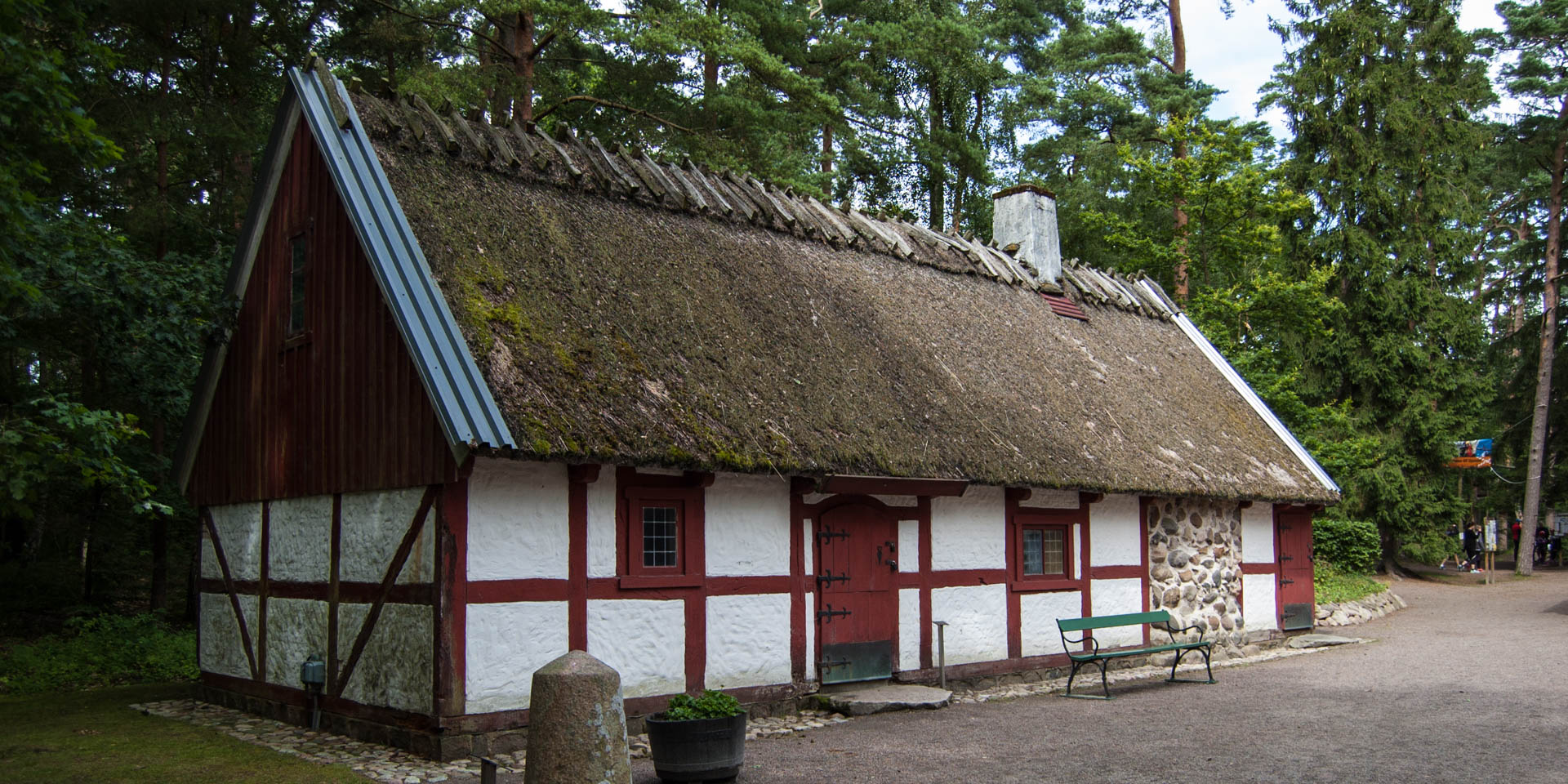 Luntertunstugan
Farmhouse museum in Ängelholm
The Luntertunstuga is a farmhouse dating back to the 17th century and is the oldest building of the five small museums at the Hembygdsparken Ängelholm, a large family park on the outskirts of the downtown of Ängelholm.
The Luntertunstuga, with an engraved "1673" in the bar above the entrance door, was once the residential building of a four-winged farm in the former town Luntertun. The low height, the stable framework and the whitewashed walls are a typical example of the former building tradition in the north-west of Scania.
As the old farm was demolished in 1935, the house was dismantled into its parts and rebuilt at the newly opened Hembygdspark. Today, Luntertunstugan is decorated with furniture and equipment from the 19th century and represents the home of a peasant family from that time. The farm stand once near the church of Luntertun. The town was abandoned in 1516 in favor of the founding of Ängelholm.
Similar destinations in the area