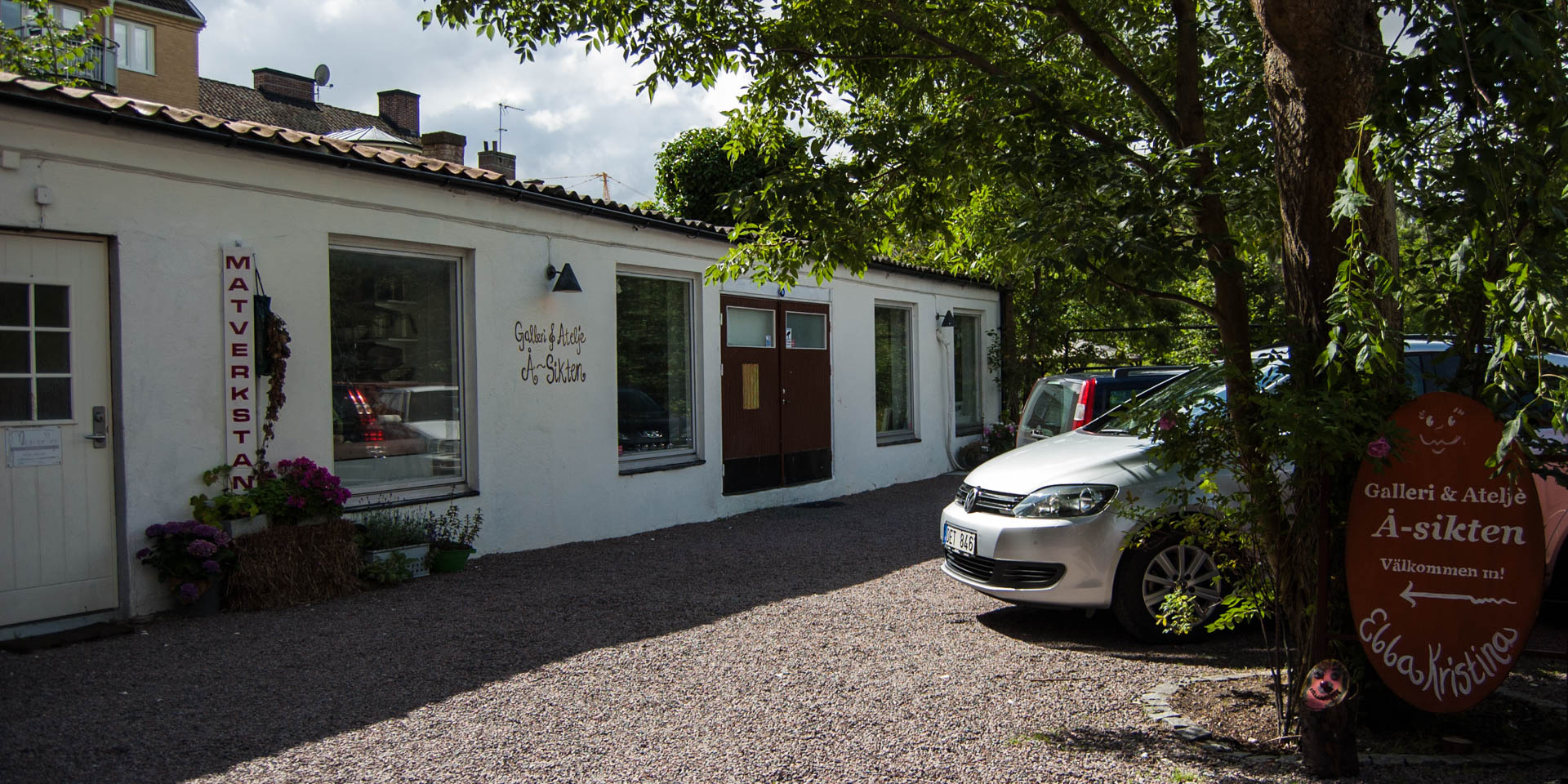 Galleri & Ateljé Å-sikten
Painters studio and gallery in Ängelholm
Å-sikten (river view), this is the name of the studio and small gallery of artist Ebba-Kristina Wingårdh. It is located directly at the river Rönne behind the Hotel Lilton in the city center of Ängelholm.
Ebba-Kristina is a self-taught artist and totaly excited in painting since her early childhood. Her colorful paintings in the style of naive art show scenes of urban life as well as scenes from fairy tales in modern representation and burlesque motives. Each of her paintings tells a story whose background is getting clearer, the longer the viewer look at it.
Ebba-Kristina also designs and manufactures costumes for theater and events, paints sets and offers painting classes. She has a particularly attention on working with children. On her travels to South Africa, for example, paintings and murals were created in collaboration with the children of an orphanage.
Similar destinations in the area