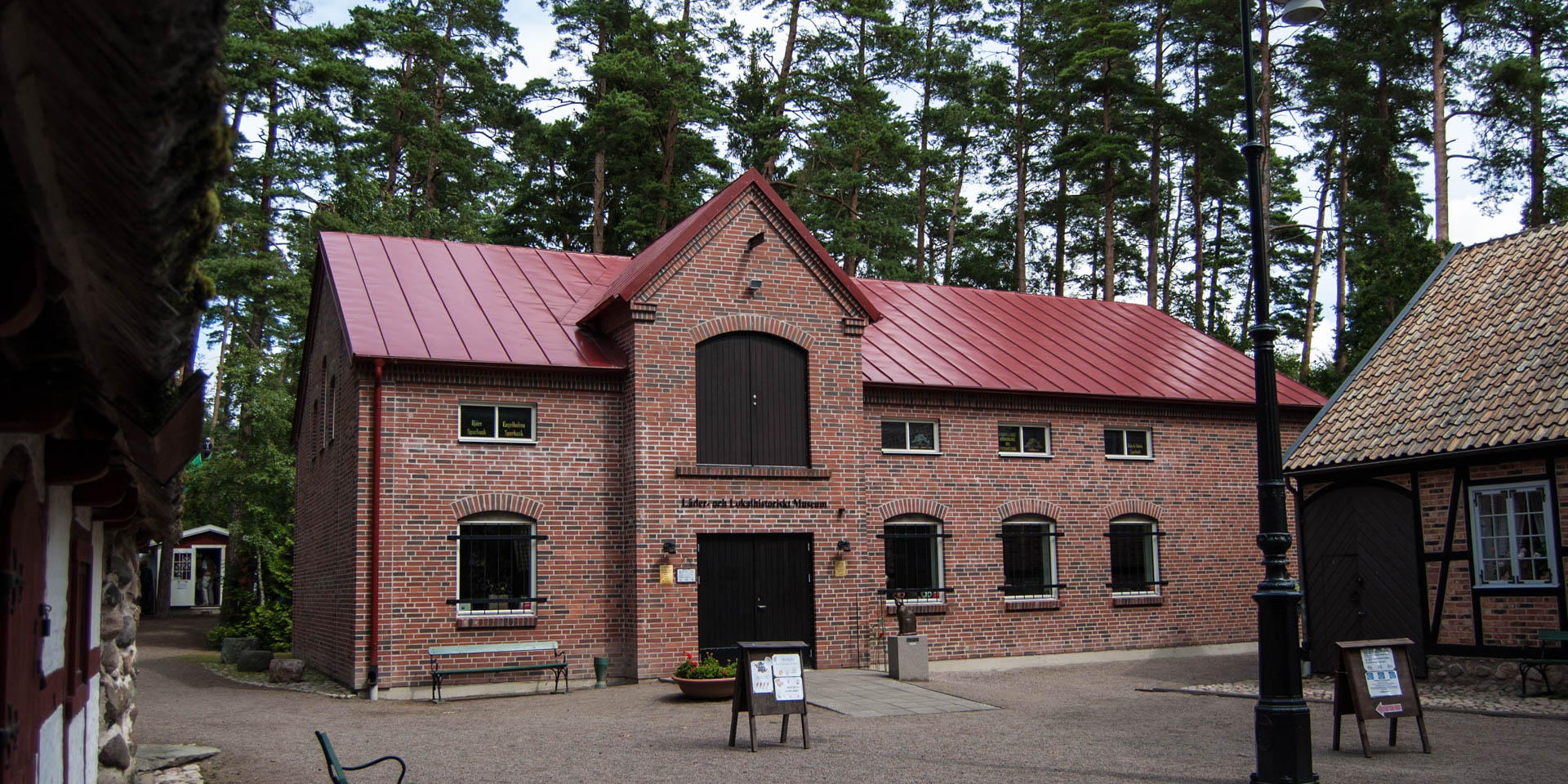 Läder & Lokalhistoriska Museum
Leather museum in Ängelholm
The Läder- och Lokalhistoriska Museum is one of five local museums in Hembygdsparken Ängelholm, a large family park on the edge of the city center of Ängelholm.
The Läder- och Lokalhistoriska Museum is located in a building that was completed in 2008, but was built in the style of the 19th century. The museum presents the era of leather production and processing in Ängelholm. In addition to old photos, documents and leather products there are also some machines for leather production from the former leather factory and an old workshop for the manufacture of slippers.
Other exhibitions displays items related to the local history of Ängelholm. In particular an exhibition about the development of the local banking industry or the presentation of old uniforms and equipment of the former hussar regiment stationed in the city.
Similar destinations in the area