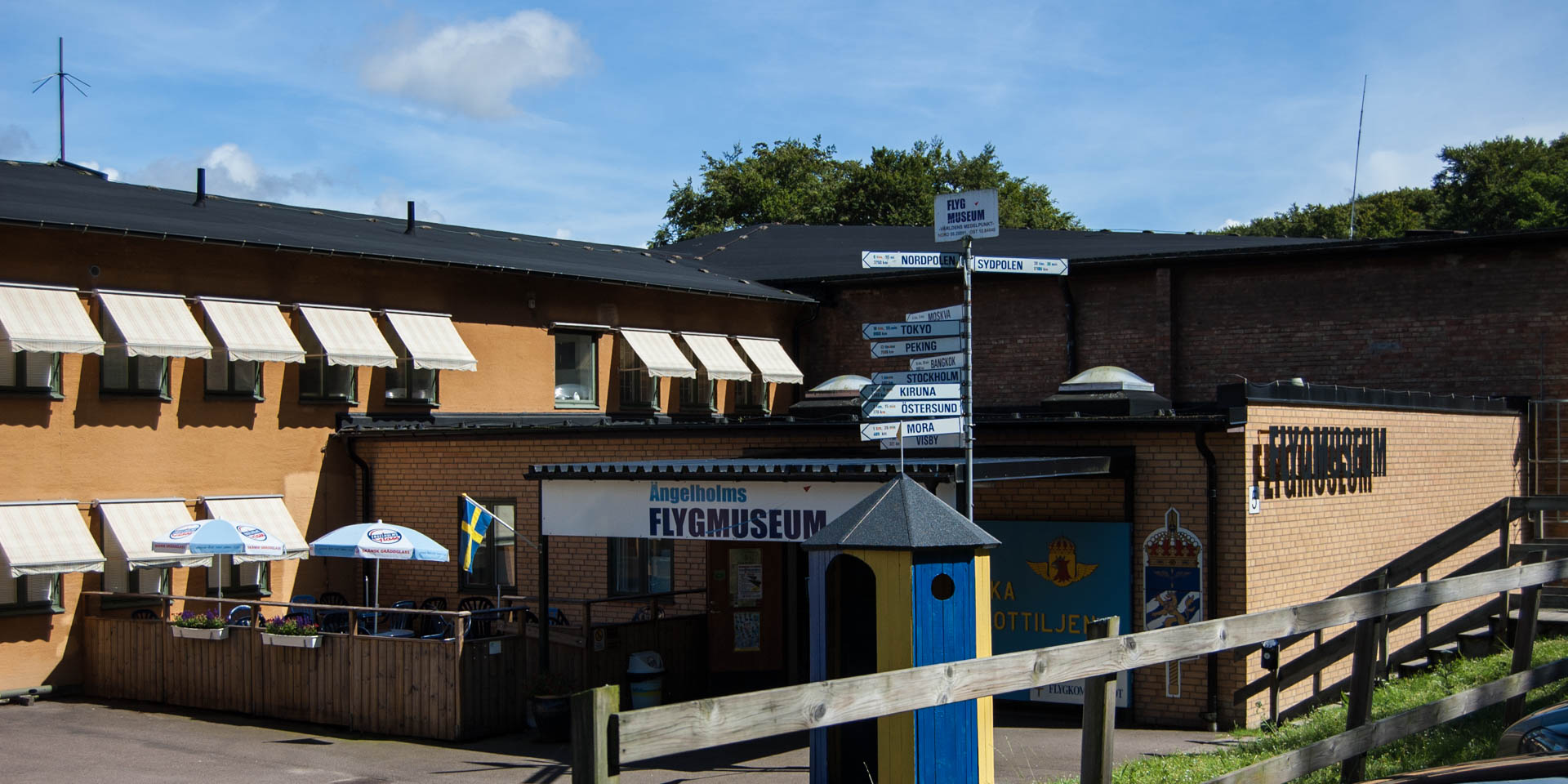 After the Skåne air fleet was disbanded after nearly 70 years in 2002, the museum opened in the spring of 2004, established and operated by the initiative of the F10 fellowship association.
There are several uniforms, pilot equipment, a radar center, various aircraft engines and motor vehicles, and of course different aircrafts. The exhibition includes the following aircrafts that have been used previously in the Swedish Air Force:
FFVS 22, a single-engine fighter aircraft from the 1940s
SAAB 91 Safir, a single-engine training aircraft that was used in its kind until 1993
SAAB J29F Tunnan, a single jet fighter that was in service until the 1970s
SAAB 105 SK60B, a twin-engine reconnaissance and light combat aircraft
SAAB Draken J35J, a single jet fighter, used until 1999
SAAB AJSF37 Viggen, a single jet fighter, last version was in active duty until 2005
SAAB JAS39 Gripen, the current multi-purpose combat aircraft, as it is used since 1996 by the Swedish Air Force
In addition, there is a helicopter Bell 204B, as well as the remains of a crashed British Lancaster Bomber from 1944.
In one of the simulators the museum visitors can optionally experience a flight in a Cessna, a SK60, a J35 Draken or a helicopter. Another simulator is installed in the cockpit of a J35 Draken and offers the experience of a pilot in a fighter jet during a one-hour "flight". A flight with this simulator is not very cheap but still quite popular and should be booked in advance.
For the young museum visitors there is a simulator that formerly served as an instrument flight simulator at the civil aviation school and provides a 5-minute "flight experience" today.
Similar destinations in the area