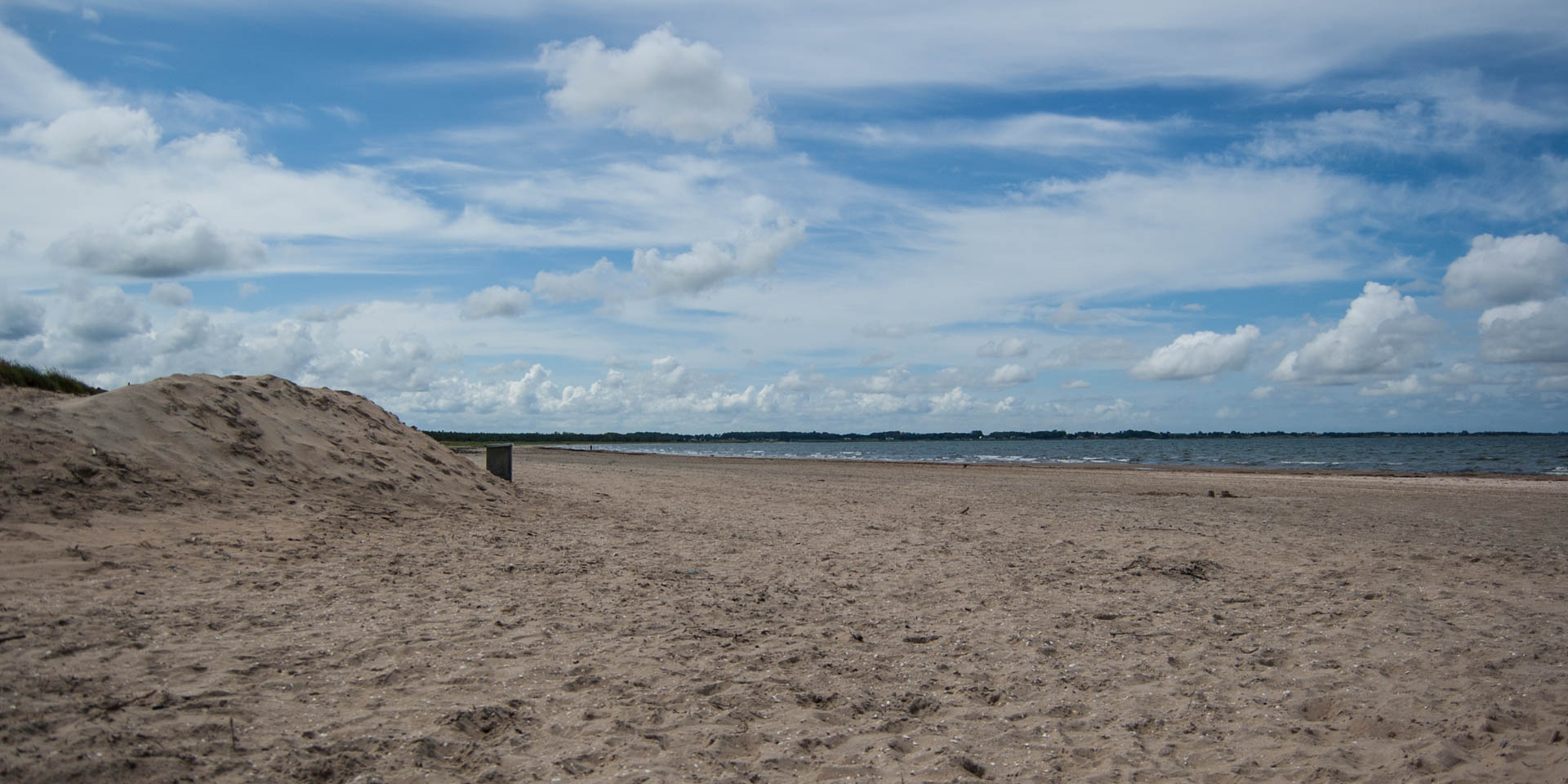 Sibirienstranden
Sandy beach at Ängelholm
Sibirienstranden is average 30 meters wide and about 1 kilometer long. The beach section is located in front of the beach forest Kronoskogen, on the southwestern outskirts of Ängelholm.
The beach section Sibirien is the southern end of the 6 kilometer beach line in front of Ängelholm. Sibirienstranden is bordered by dunes and very popular among families due to its gently sloping shore. At the northern end of the beach section, in the transition to beach Råbocka, a separate area is designated for nude bathing guests.
During summer there is a small kiosk with ice cream and snacks at the parking lot and on the beach you find restrooms, showers and picnic areas. An area where dogs are allowd is located at the southern end of the beach. Another dog beach is about 6 kilometers north, at the entrance to the marina Skäldervikens Hamn, near the beach Skälderviken.
Similar destinations in the area