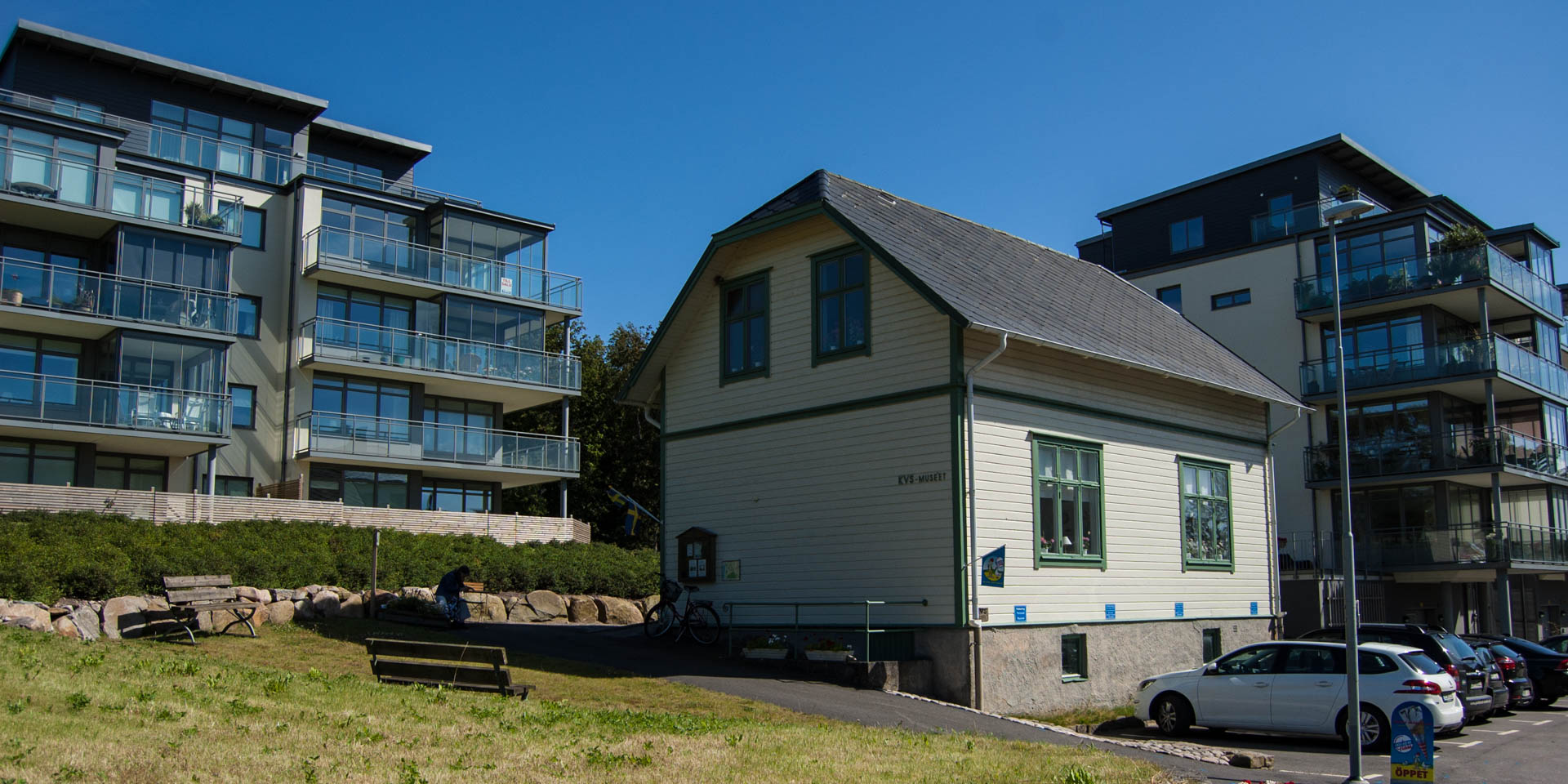 KVS-Museet
Hospital museum in Vejbystrand
The KVS-Museum is located on the grounds of the former Crown Princess Victoria coast sanatorium (KVK) in Vejbystrand, around 14 kilometers northwest of Ängelholm, and tells the story of pediatric nursing in this Sanatorium.
The KVS-Museum is situated in the renovated attachment no. 1, one of the old buildings of the former sanatorium. This was founded in 1903 for the treatment of children suffering from cutaneous tuberculosis. In several rooms, the museum told quite clearly the history and development of the sanatorium on the basis of old medical equipment, models, many pictures, reports and stories of former patients.
KVS-Museet:

Opening hours
Opening hours
23. June – 18. August
Monday – Sunday: 14:00 – 17:00
---
Last update: 07/2019 | Errors and omissions excepted.
History
The very dedicated Dr. Ernst Lindahl founded the sanatorium under the patronage of the Crown Princess Victoria in 1903, to treat children suffering from cutaneous tuberculosis.
After finishing his studies Ernst Lindahl (1864–1954) visited numerous foreign sanatoriums, which deals with the treatment of the widespread tuberculosis. During a visit to the beach area of Vejby in the summer of 1900 he decided to start his own sanitarium.
Until his retirement in 1935, the always critical observer led his sanatorium as a responsible head with great skill, commitment and idealism. In addition to his medical work, he was also a humorous and inspiring teacher who taught his young patients in History and Swedish during their long stays. In his obituary is written, "Ernst Lindahl lived only for one thing, an interest, an ideal, namely to improve his hospital, to develop and perfecting. That was his life's work and his hobby".
In the 1940s appeared a tuberculosis vaccine and the sanatorium started to treat other diseases. The treated a total of 409 patients in 1949, mostly with orthopedic disorders. In the 1950s, many polio patients were treated and in the 1960s the work with children with multiple disabilities began they was operating a unique and highly successful school for special needs.
In 1975, the sanatorium was transferred to the provincial administration in Kristianstad, operating it as a nursing home until closing in 1986. After that it was used as a hostel and in the meantime as a refugee shelter. Today the site is again in private hands and there are communities for elderly and dementia patients in the old main building.
Similar destinations in the area