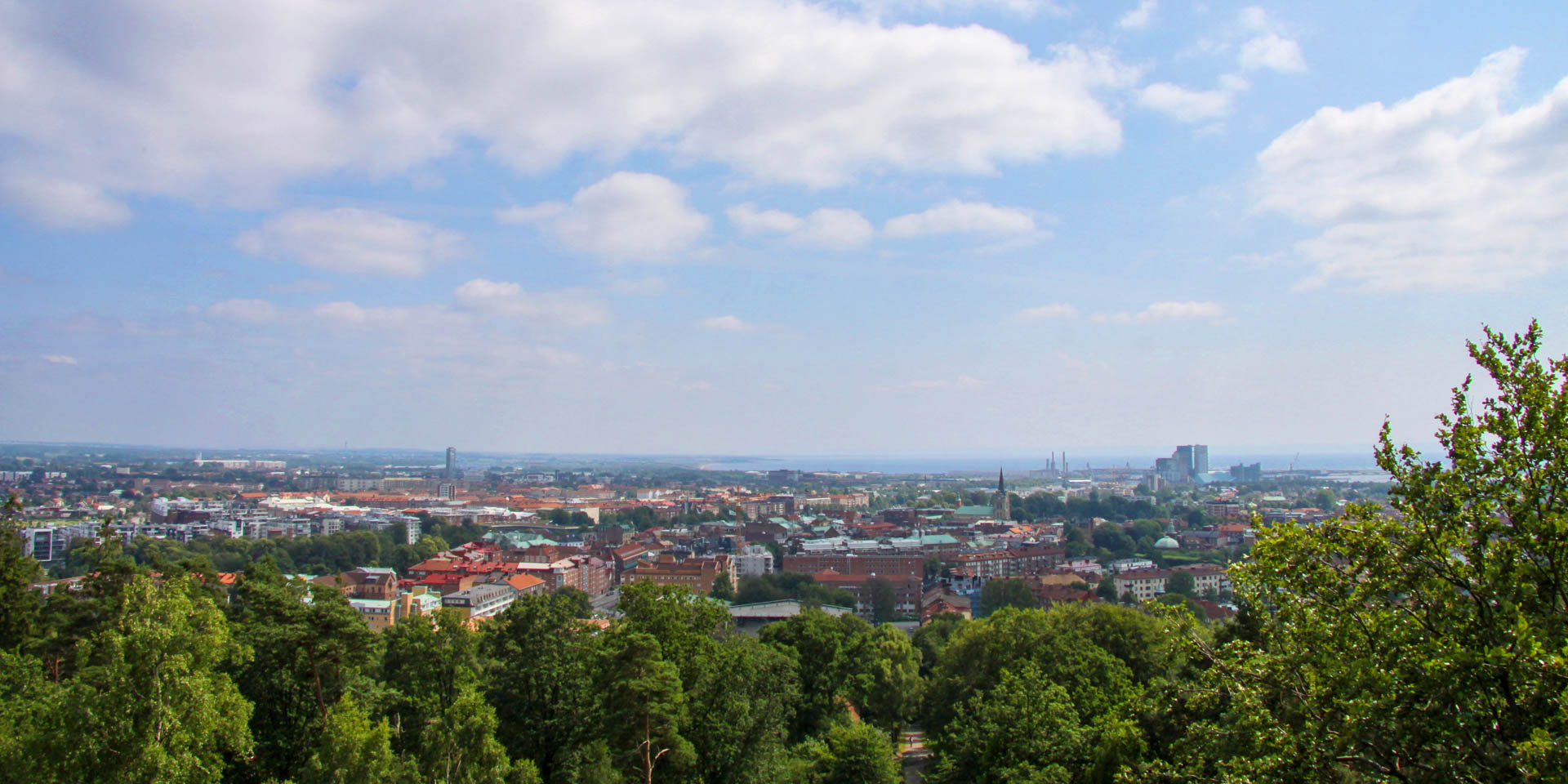 Utsiktstornet på Galgberget
Observation tower in Halmstad
The observation tower Utsiktstornet på Galgberget is located in the recreation area Galgberget at the edge of the city centre of Halmstadt. It stands on the highest point of the hill and offers a great view over the city and the south of the province Hallands Län.
With its battlements and ogival windows, the 13-metre-high tower and the associated two-storey residential building look like an old castle. But the impression is deceptive, because the Utsiktstornet på Galgberget and its outbuilding were only built in 1897 as a residence for the forester of the 66-hectare forest area on Galgberget.
When the tower was built, the forest area was still quite young, because it was only in the 1860s that the Galgberget, which until then had hardly been forested, was afforested. Until then, the hill bordering the inner city had been used as a place of execution since the Middle Ages and as a military training ground since 1833.
The four floors of the observation tower have been converted into apartments and are rented out. One of the tasks of the tenants is to open the tower during the summer months so that visitors can reach the viewing platform at the top of the tower via the spiral staircase leading through the middle of the residential floors.
Similar destinations in the area