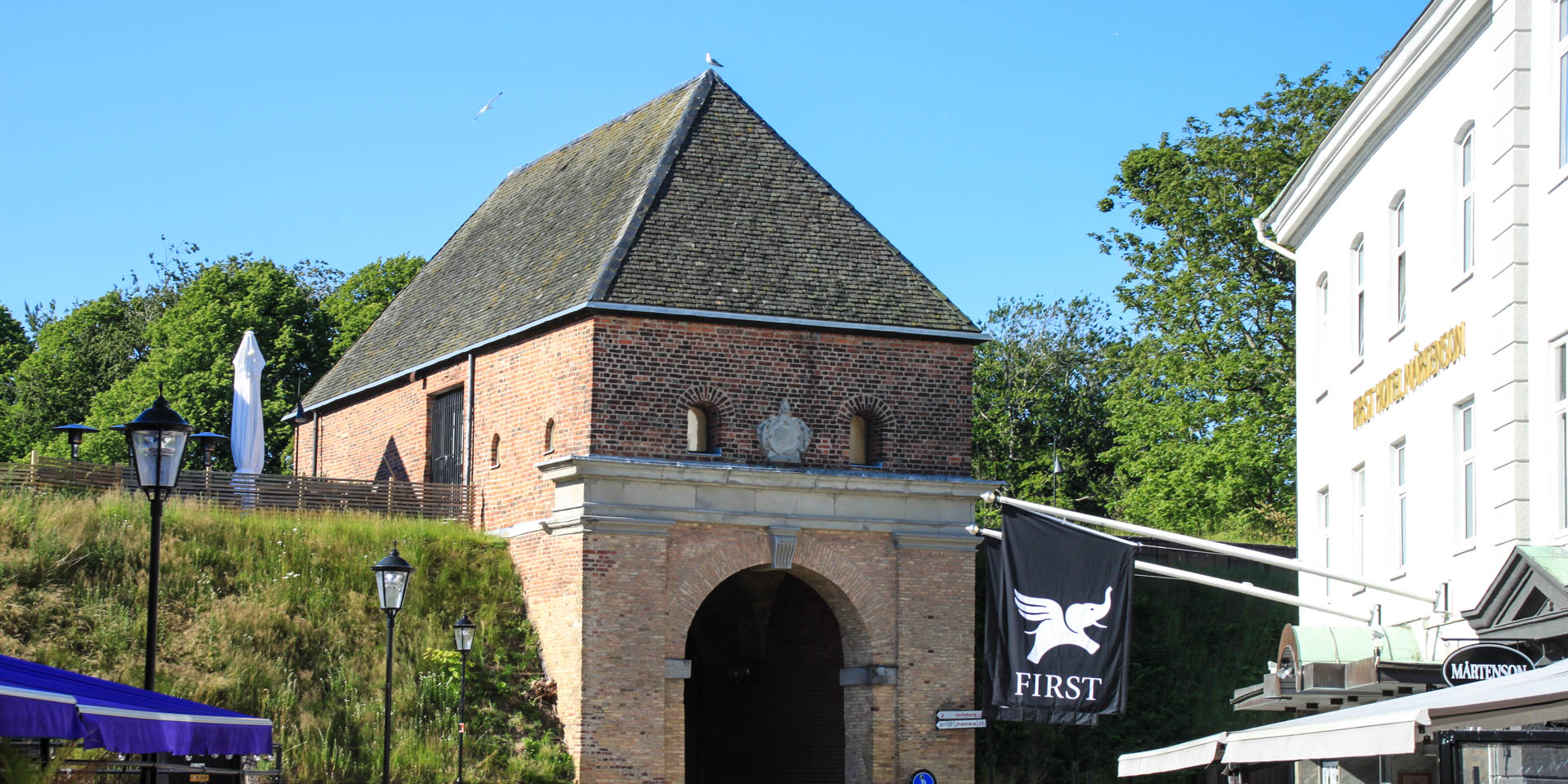 Norre Port
Historic city gate in Halmstad
The historic city gate Norre Port is located in the northern part of the old town of Halmstad, the main town of the municipality Halmstads Kommun.
Halmstad was a Danish outpost for a long time and of great importance to the Danish kingdom. The city gate Norre Port was therefore built by the Danish King Christian IV. (1577 – 1648) and was completed in 1601. It was part of the city's fortifications, of which further remains can be found in the adjacent park Norre Katt. The park adjoins Norre Port to the northeast and is a small recreational area directly on the river Nissan.
Very close to the city gate is the "Little House of Charles XI." (1655 – 1697), where the Swedish king had to stay one night on his way to Halmstad Castle, as the gate was not allowed to be opened in the evening and night. Rules are rules.
Norre Port over time
The city gate in Halmstad is located at the end of Storgatan, today's main shopping street and pedestrian zone between Stora Torg and Norre Torg. At the time of its construction in the 17th century, Storgaten was a boulevard between the harbour and Halmstad Castle. Until 1960, it was a main thoroughfare through the region, and so in 1929 the Norre Port was given its own set of traffic lights to alternately direct traffic through the narrow tunnel. This was the first traffic light in Halmstad.
After the road was relocated, the gate was closed to vehicular traffic. In 2005, Norre Port was significantly restored and two years later it was declared an architectural monument. Today it is one of the few preserved city gates in Sweden.
Similar destinations in the area