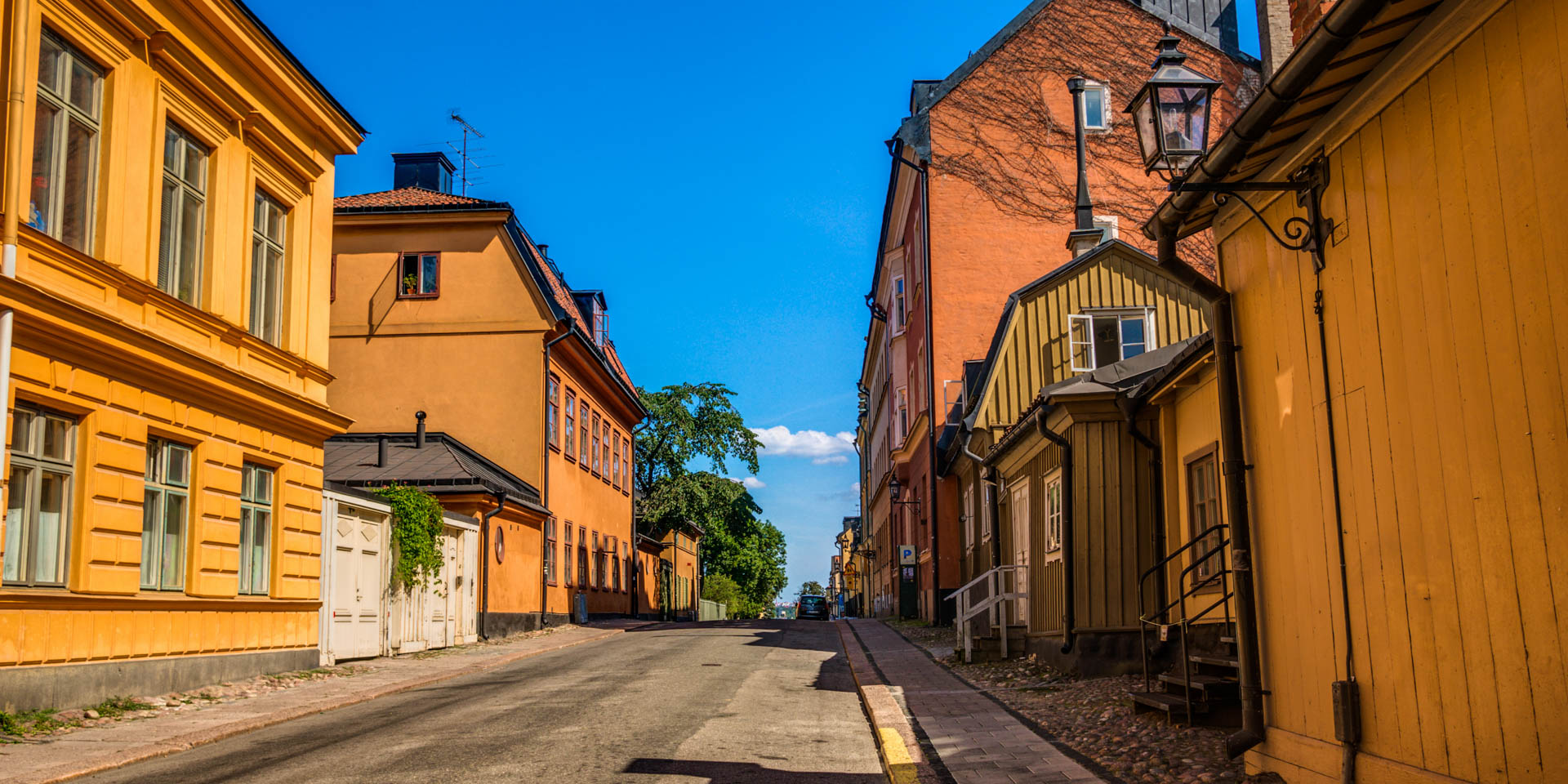 Fjällgatan
Historical district & vantage point in Södermalm
The Fjällgatan is located on the Stigberget, a cliff on the north side of the island Södermalm in the centre of Stockholm. The street is part of a historical district and offers a fantastic view of large parts of Stockholm's city centre.
The small district on Stigberget between the parallel streets Stigbergsgatan and Fjällgatan not only consists of beautiful historical stone and wooden houses from the 18th century, but also offers one of Stockholm's most popular vantage points on Fjällgatan.
Fjällgatan runs parallel to the coast on the north side of the island of Södermalm at a height of about 30 metres above sea level. From its large panoramic terrace there is a wonderful view over the bay Saltsjön to the picturesque scenery of the historic Stockholm districts and islands Gamla Stan, Skeppsholmen and Kastellholmen as well as Djurgården.
There is a cosy café with a glazed veranda from which you can sweeten your beautiful view with coffee and cake. In the house Fjällgatan no. 34 is the Stigbergets Borgarrum, a museum furnished as a large 19th century city apartment and just below the Fjällgatan next to the quay wall you can find the Fotografiska, one of the world's most important exhibition site for international photo art.
Similar destinations in the area