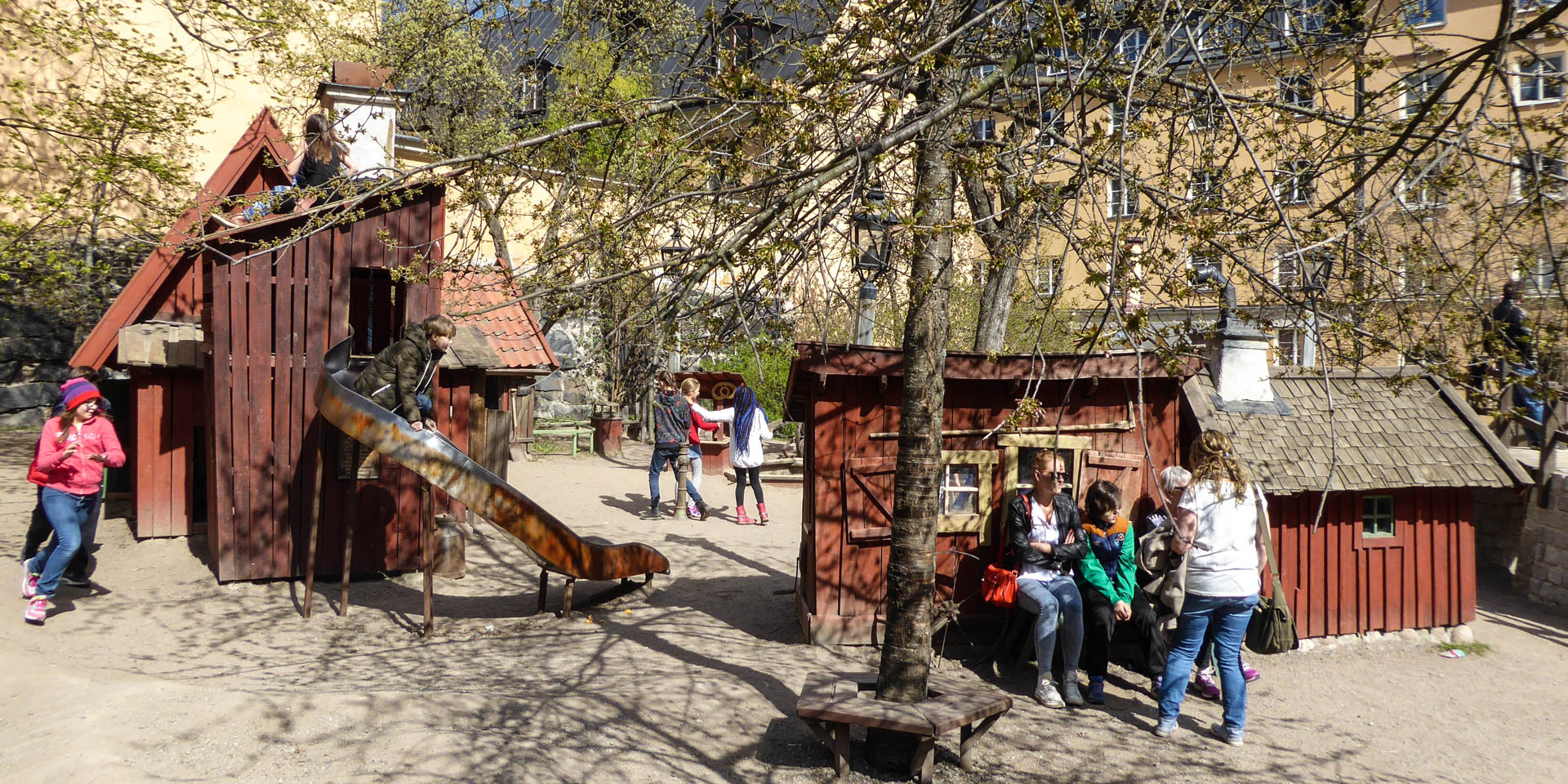 Bryggartäppan
Themed playground in Södermalm
The lovingly designed themed playground Bryggartäppan is located in the middle of the densely populated Stockholm district Södermalm on the island bearing the same name south of the Stockholm city centre.
The design of the playground Bryggartäppan is based on the novel Mina drömmars stad (City of My Dreams) by Per Anders Fogelström, which tells the story of a boy in the former working-class district Södermalm towards the end of the 19th century.
Besides some classical playground equipment, like seesaw, sandbox and slide, the playground consists mainly of several wooden houses sized for children, as they were typical for Södermalm around the turn of the century. Among them are crooked houses and sheds, a blacksmith's shop, a pub with the more significant name Sista Styvern (Last penny) or the facade of the textile factory Barnängen.
The buildings were constructed in collaboration with the artist and scenographer Tor Svae and were all handcrafted. The cottages are accessible from the inside, partly furnished and illuminated from the inside during the dark season.
Some cottages have small signs with quotations from Fogelström's novel to encourage parents to explain to their children the situation of the workers in Stockholm at the time. During the summer months, a small kiosk on the playground offers ice cream, coffee and self-made waffles.
Similar destinations in the area