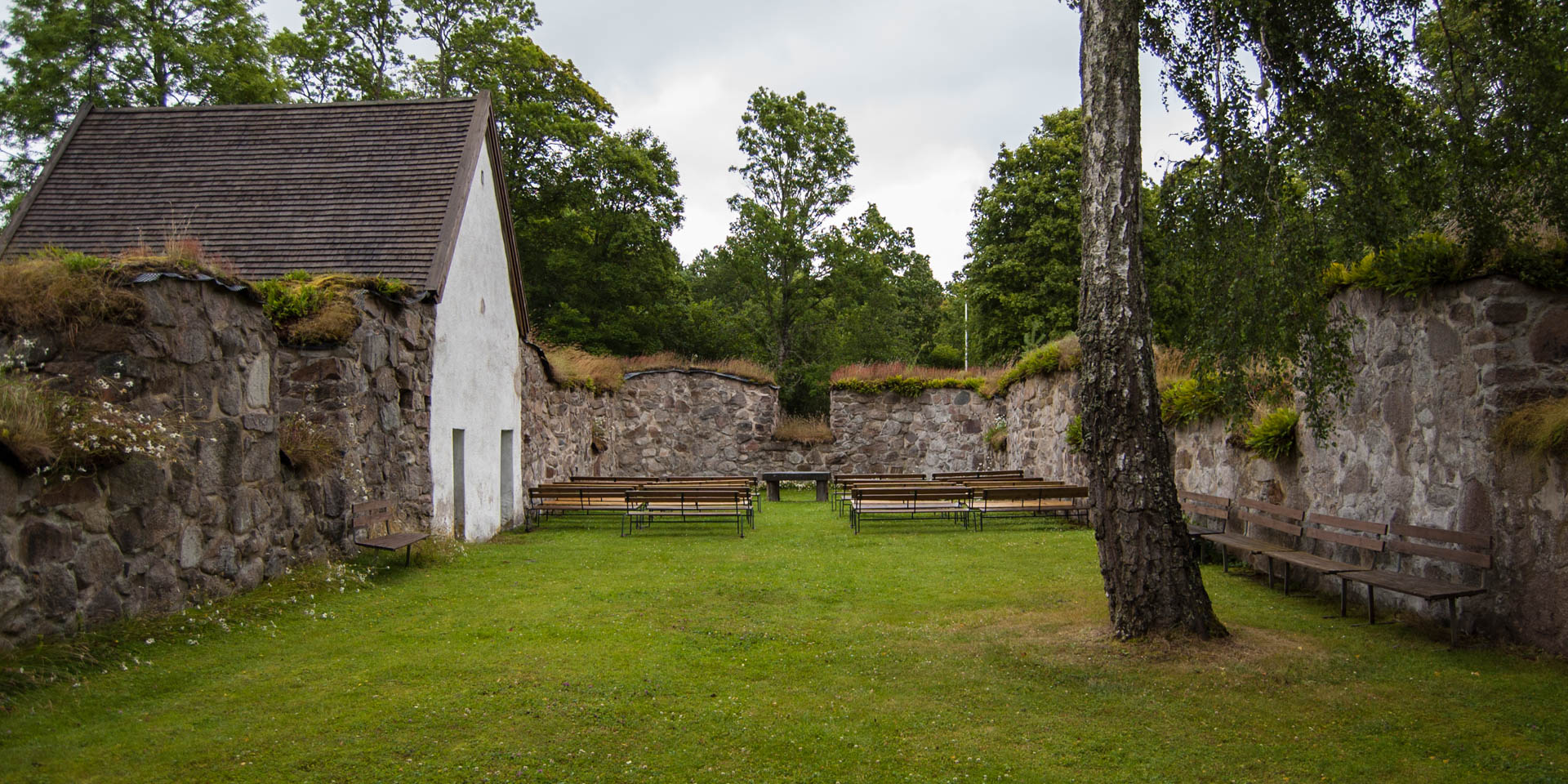 Älmeboda Kyrkoruin
Church ruin in Älmeboda
Älmeboda Kyrkoruin is the ruin of a 12th century church in Älmeboda, approximately 22 kilometers northeast of Tingsryd.
Älmeboda Kyrka was built as a Romanesque church with an elongate nave and a small choir with apse. In the late Middle Ages and the late 18th century, the church was extended in eastern direction and got the look of a hall church.
When in 1877 a church was built in Rävemåla, a village just four kilometers away, the old church in Älmeboda was abandoned. At this time, the medieval church was already in a bad structural condition and the decay began rather quickly.
The current appearance of the ruins shows the condition after expert conservation in the 1920s. In 1937, a belfry was built because the old cemetery was still in use and occasionally open-air church services were held in the ruin.
Next to the belfry is a large memorial stone, a so-called plague stone, which reminiscent of the devastating plague epidemic that raged in the region in 1710/11. The associated information panel gives interesting knowledge about the consequences of the disease were handled.
Similar destinations in the area