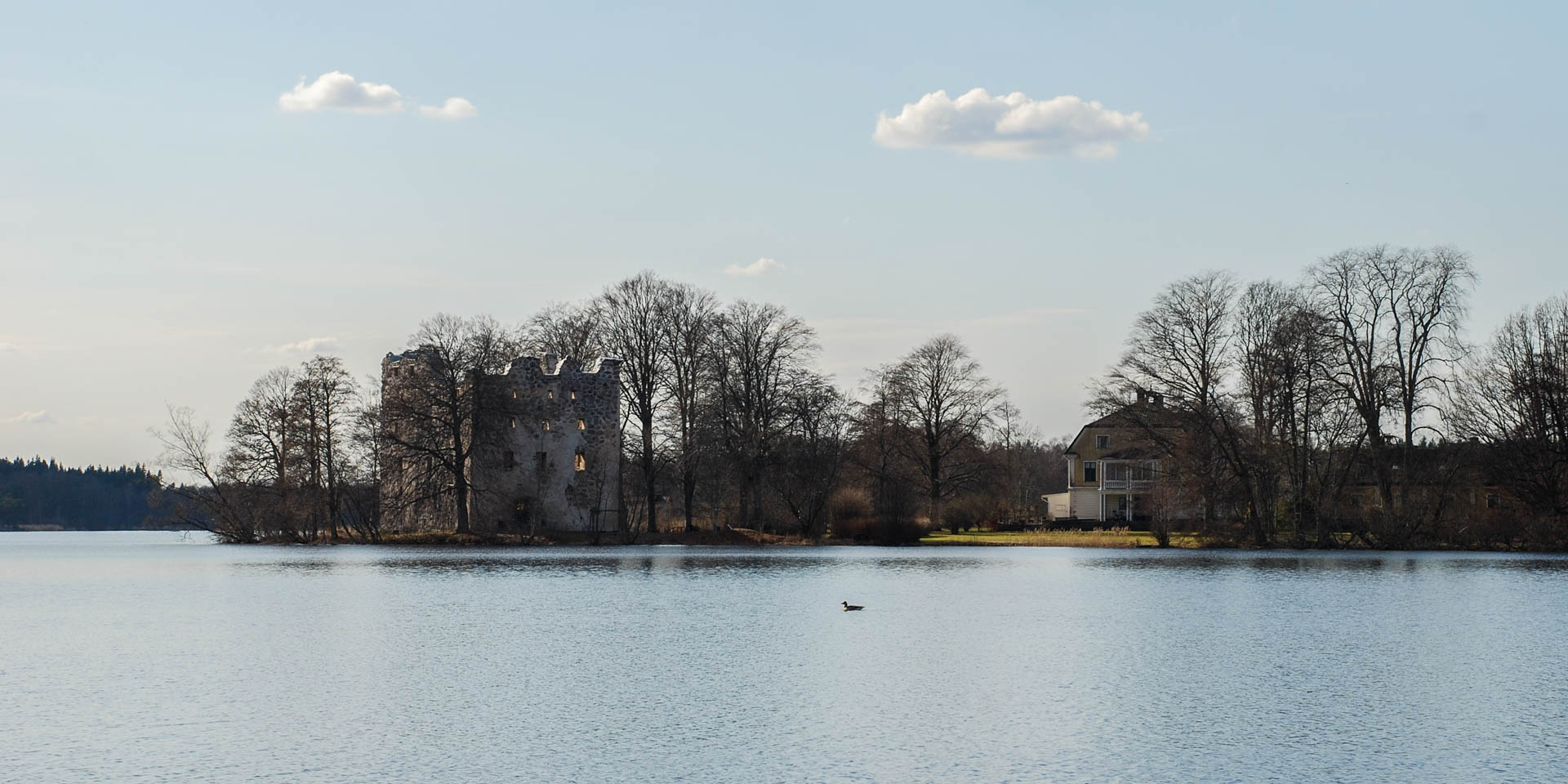 Bergkvara Slottsruin
Medieval castle ruins near Växjö
Bergkvara Slottsruin is located about 5 kilometers west of the outskirts of Växjö, situated on a small island in the lake Bergkvarasjön. It is the ruin of the fortified manor of the grange Bergkvara and was built around 1470.
In the 15th century, Bergkvara was one of the largest private estates in Scandinavia, owned by Arvid Trolle. Arvid was also known as "rich Arvid" and was one of the richest men of his time.
The building of today's castle ruin was called a "solid house" – a large stone house, which was a combination of a luxurious residential building and a defense system, at a time almost all buildings were still made of wood. It was at least six stories high, had two meters thick walls, and was surrounded by a double moat.
With a length of 22 meters and a width of 15 meters, the castle had a total area of about 1,800 square meters spread over all floors and was probably one of the most luxurious buildings of its time. This luxury came to an end in 1542, when Bergkvara was ransacked, plundered and set on fire after a long siege by the peasant army of Nils Dacke.
Afterwards, the castle was abandoned and began to decay, accelerated after 1732. At that time, General Carl von Otter had bought the estate and removed the copper plates from the roof of the castle, in order to pay for the estate. The further decay of the unprotected structure was only a matter of time.
Since 1784, the estate is owned by the family Posse and is only partially accessible to the public. The family operates the nostalgically furnished café Svenska Tantens Trädgårdscafé and some apartments on the estate. Access to the imposing ruin, which is several stories high, is only possible during daylight hours.
Bergkvara Slottsruin:

Opening hours
Opening hours
1. January – 31. December
Monday – Sunday: 9:00 – 18:00
---
Last update: 06/2022 | Errors and omissions excepted.
Similar destinations in the area