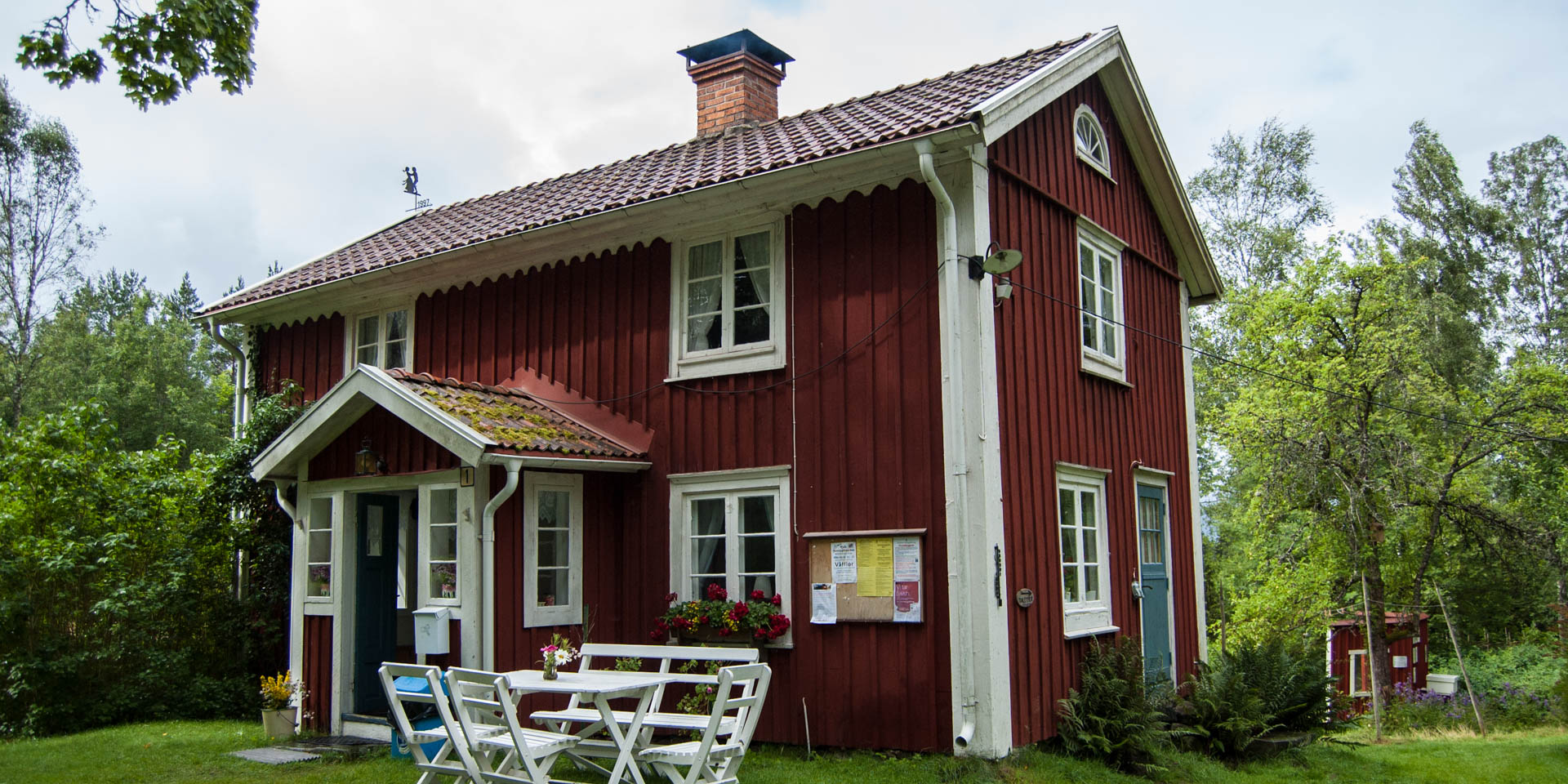 Insider tip
Älmeboda Hembygdsgård
Museum of local history in Rävemåla
Älmeboda Hembygdsgård is a large and very popular local museum on the edge of the small village Rävemåla in Småland, about 20 kilometers east of Tingsryd.
The museum is located on a 16,400 square meter site and includes 16 historical buildings which blend harmoniously into the environment as if they had always been there. The charming two-storey house at the entrance of Älmeboda Hembygdsgård is a typical Småland farmhouse from the 19th century and the only building that was already in its place when the heritage association bought the site in 1967.
A part of the ground floor in this house is furnished with historical furniture from the turn of the century and there are fresh waffles to the Swedish Fika. On the upper floor are historical exhibits from the surrounding schools as well as from the local lodge of the Good Templars.
All other buildings and objects were collected over the years, rebuilt in the park, restored and furnished in a typical style. These include, for example, a small dwelling-house, an old village smithy, a small barn, an old church stable and the fully established practice of the local country doctor from the 1960s.
One of the old buildings also houses an old fire truck from 1937, the former workshops of a shoemaker and a watchmaker as well as various other historical tools.
A unique item in the local museum is an original third class passenger car, which was used on the railway line Nättra-Alnaryd-Eringsboda-Älmeboda from 1910 to 1939. The wagon, with a track width of only 600 mm, is set on a 25-meter-long track beside the historical building for freight handling.
Similar destinations in the area