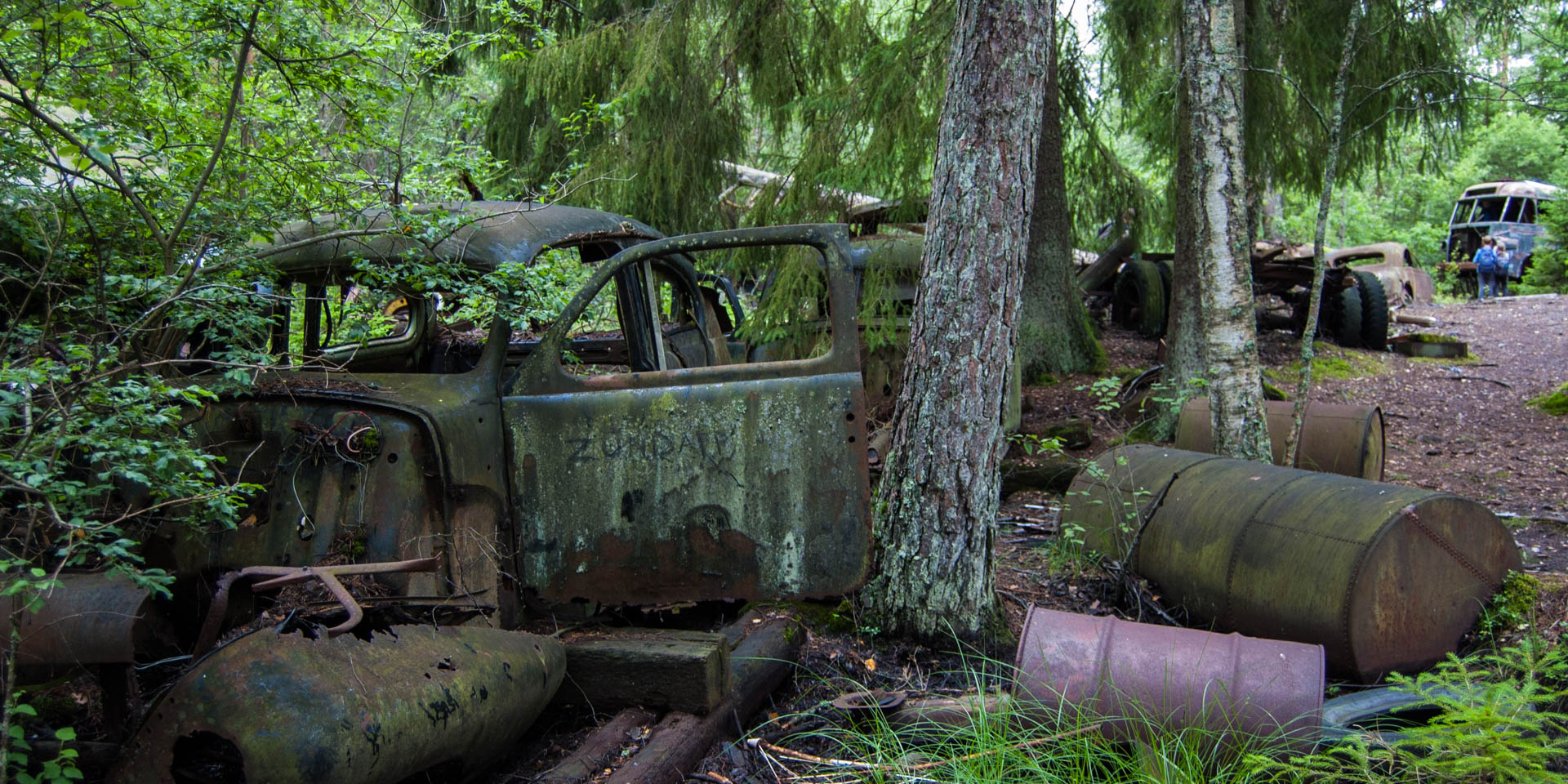 Popular destination
Bilkyrkogården Kyrkö Mosse
Car graveyard near Ryd
Bilkyrkogården Kyrkö Mosse near Ryd in Småland is an attraction of a very special kind. The swampy forest Kyrkö mosse is an old car graveyard, filled with the wrecks of historical vehicles which found their last parking space there decades ago.
Bilkyrkogården Kyrkö Mosse is the last stop for an estimated around 150 car wrecks in various stages of disassembly and decay spread alone or in small groups in the forest. They are partially sunk into the swampy forest ground, some covered with moss, others are covered with pine needles or overgrown by shrubs.
Many of the old models awaken a lot of memories. The remains of an once proud symbol of post-war and economic miracle, like VW Beetle, Ford Taunus, Opel Kadett, Volvo PV, Citroen 2CV and many other cars, which look out empty headlight sockets to their further decay.
The car graveyard Kyrkömosse is accessible at all times. While the small parking lot is graveled, the paths are more or less muddy and unfortunately only partially passable with a wheelchair.
Similar destinations in the area