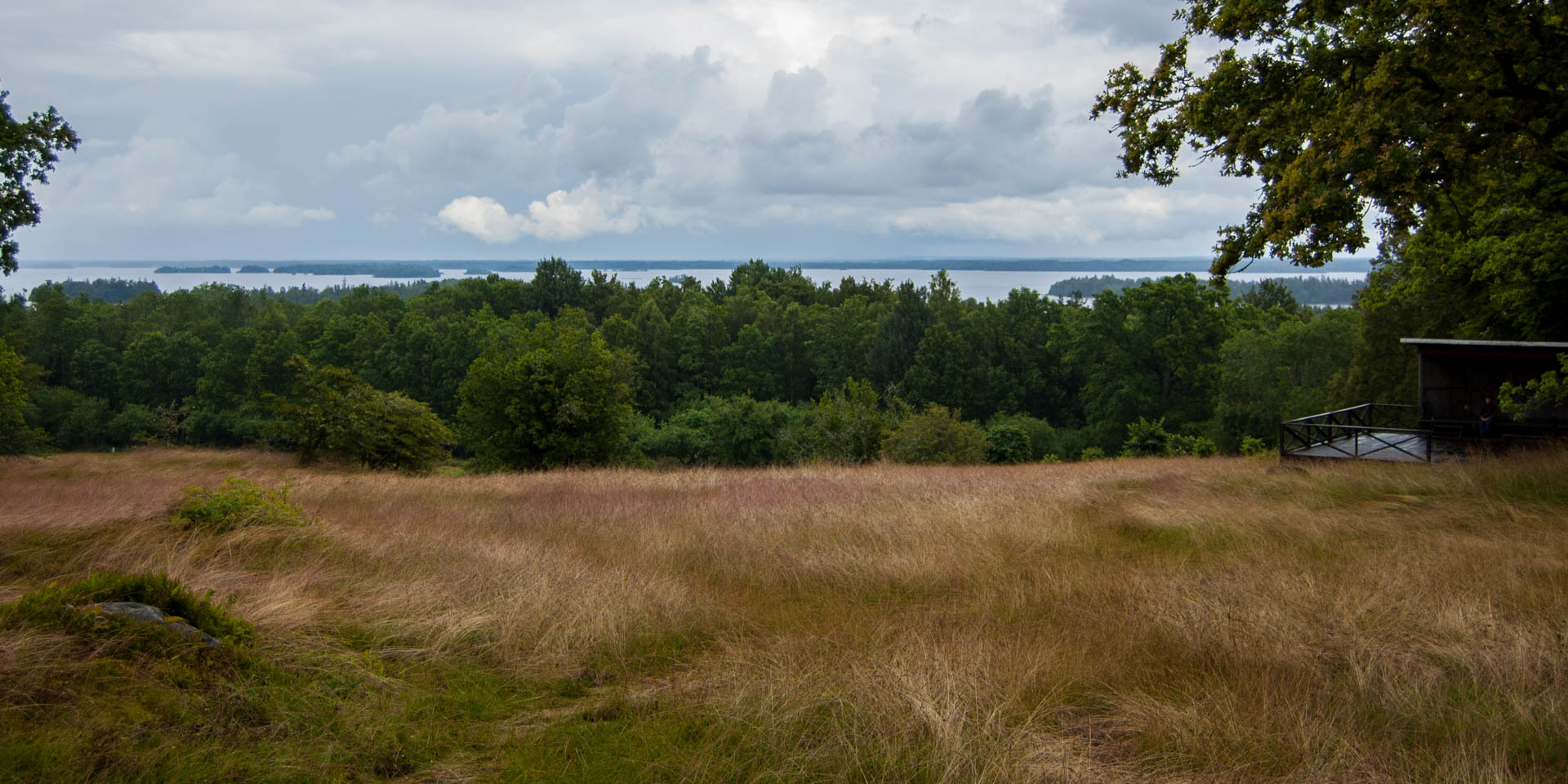 Lunnabackens Naturreservat
Nature reserve near Ugglekull
The nature reserve Lunnabackens Naturreservat is located near the village Ugglekull at the south shore of the lake Åsnen, about 16 kilometers northwest of [links=3-25]Tingsryd[/link].
A part of the only 6.3 hectare nature reserve Lunnabacken is located on the about 50 meter high hill Lunnabacken, from which one has a wide view over the Åsnen with its numerous islands. This part consists essentially of a large natural hay meadow, framed on three sides by a beech forest. The ground of the forest is sprinkled by the white blossoms of the lily of the valley in the spring.
An observation platform at the edge of the meadow offers a good view over the lake. Another eye-catcher are the pretty houses of the homestead Lunnabacken on the top of the hill.
A marked path leads from the hill, past the beautiful old fruit orchards of the show garden of Kurrebo, down to the lake and the second part of the nature reserve – a small beech forest near the bathing place Kärrasand.
Similar destinations in the area