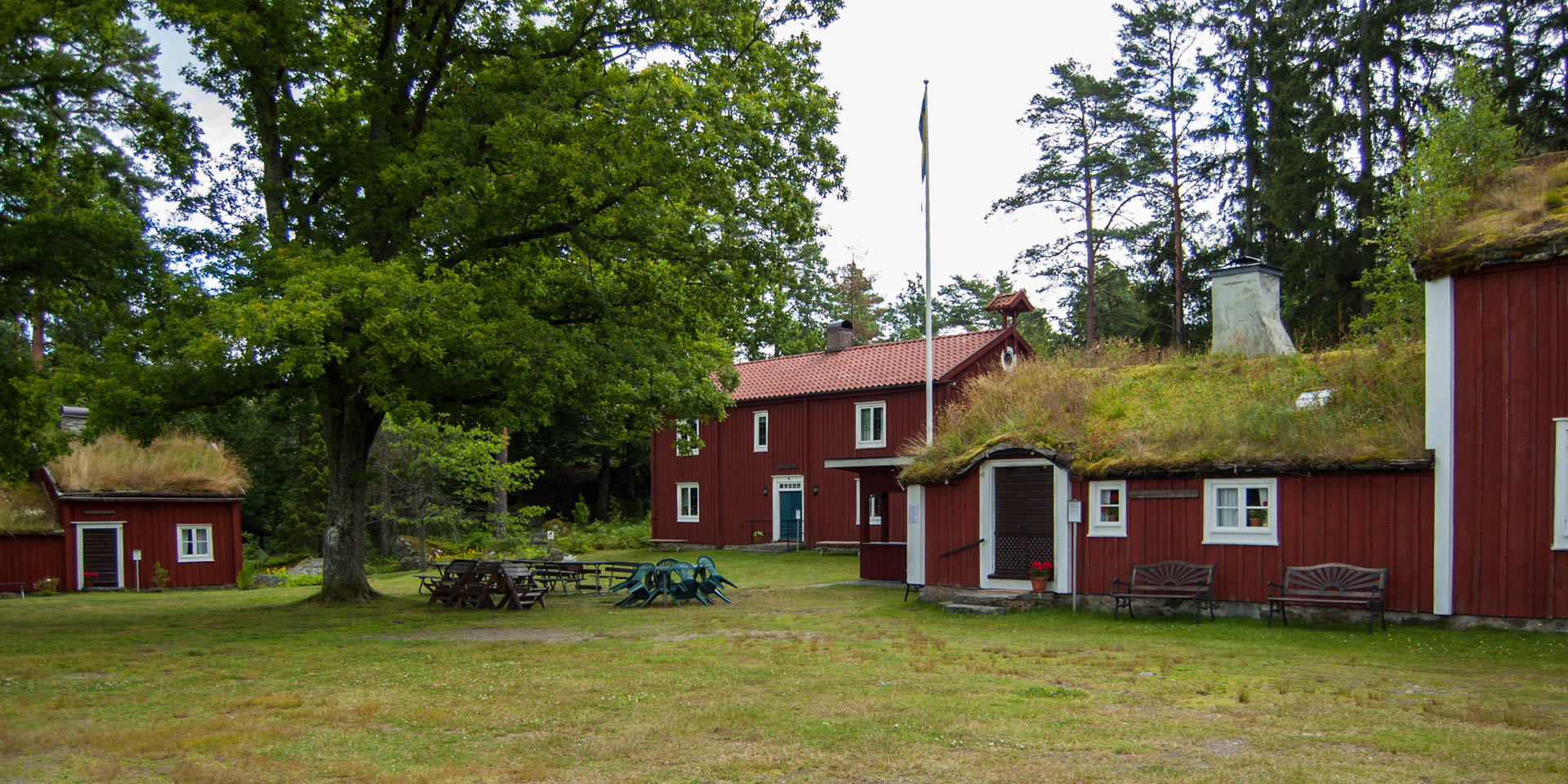 Ryds Hembygdsgård
Homestead in Ryd
Ryds Hembygdsgård is a homestead with three historical buildings from the 18th and 19th century, located on the outskirts of Ryd.
The largest and youngest of the three houses in Ryds Hembygdsgård is the Stensjömålastugan, a two-storey wooden building. It was built in 1838 as the main house of a farm in Stensjömåla. The house was dismantled at its original location and rebuilt in Ryd in 1936. The ground floor consists of an entrance hall, living room, kitchen and a chamber and is furnished with historical furniture. On the upper floor of the house, which was inhabited until 1935, is a collection of historical objects from the region.
The other two buildings are typical former dwellings in rural regions and consist of two building parts of different heights. The larger of these is the Bjellerstedtsstugan, built around 1740 and inhabitated by agricultural workers until the 1950s. Entrance hall, living room, kitchen, attic and sleeping loft are furnished in a contemporary style.
The smaller house is the Millebodastugan. It was built around 1730 as a dwelling-house and is considered to be the oldest preserved building in the parish Ryd. When this stuga was moved from its original location to Ryds Hembygdsgård in 1937, it was in very bad condition and it took almost a year to restore it. The house is also completely furnished with old furniture and household appliances and a small chamber is set up as an old shoemakers workshop.
In the context of regular events of the heritage association and every Sunday in July, the buildings are open to the public. In addition to the homestead in Ryd, the heritage association also runs the small water mill in Siggamåla, around 9 kilometers away.
Similar destinations in the area