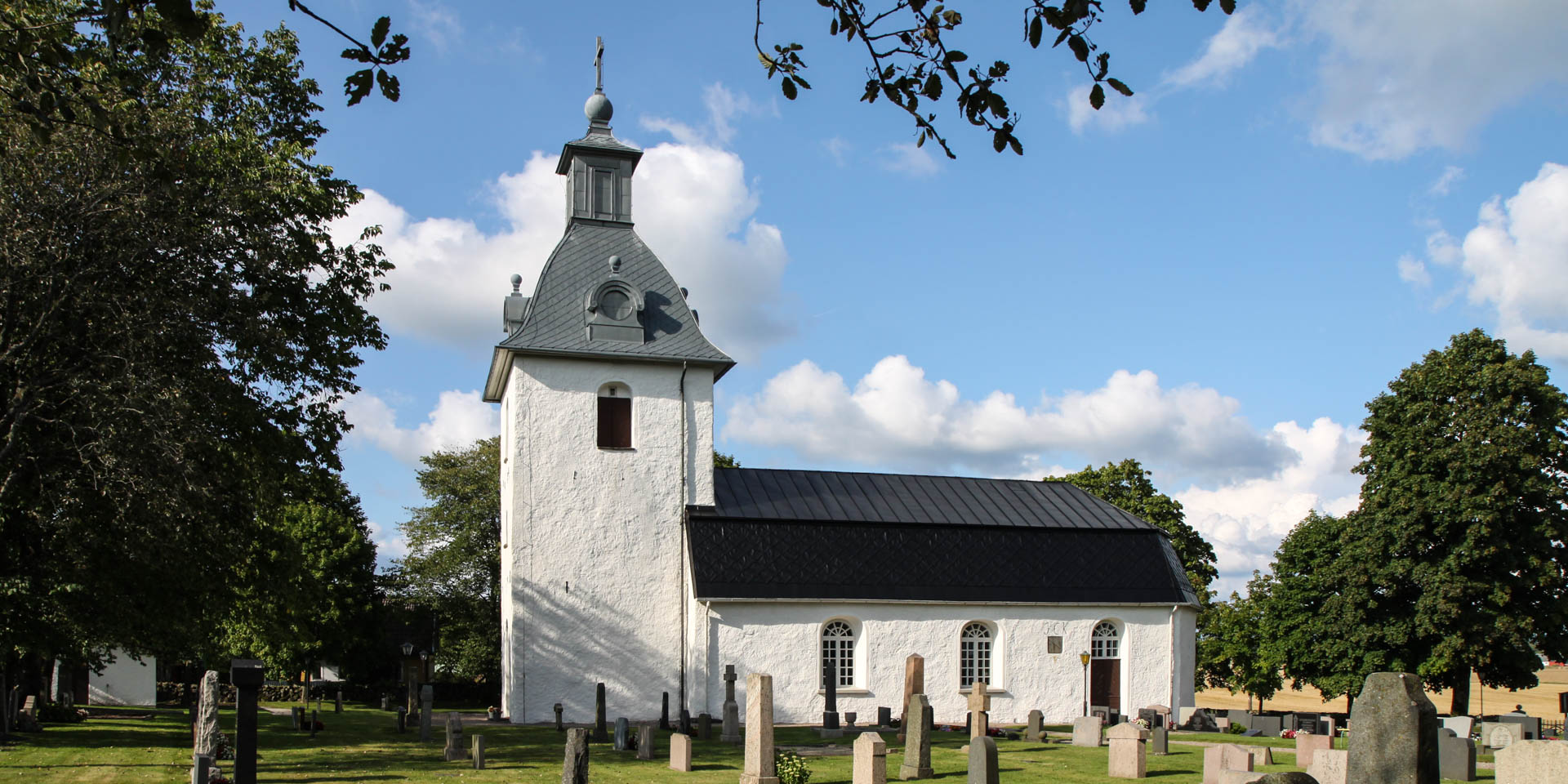 Askome Kyrka
Historical church near Vessigebro
Askome Kyrka, which dates from the late 18th century, is located in the small church village Askome near Vessigebro, about 20 kilometers northeast of Falkenberg and has, among other things, some interesting ceiling paintings.
When the white plastered church in Askome was consecrated on the first Advent of 1780, it was already the third church on this site. Its immediate predecessor was a wooden church dating from the 16th century, which in turn replaced a wooden church from the early Middle Ages, which had fallen victim to a fire.
Askome Kyrka enjoys a certain degree of fame because of its beautiful ceiling paintings in the Rococo style, which were created in 1789 by the church painter Johan Christoffer Weisstern, who is relatively well-known in western Sweden.
The oldest objects inside the church are the pulpit and the altarpiece, both dating from the early 17th century. While the altarpiece, a work from Germany or the Netherlands, was already in the previous church, the pulpit originates from the abandoned castle church at castle Halmstad.
Similar destinations in the area