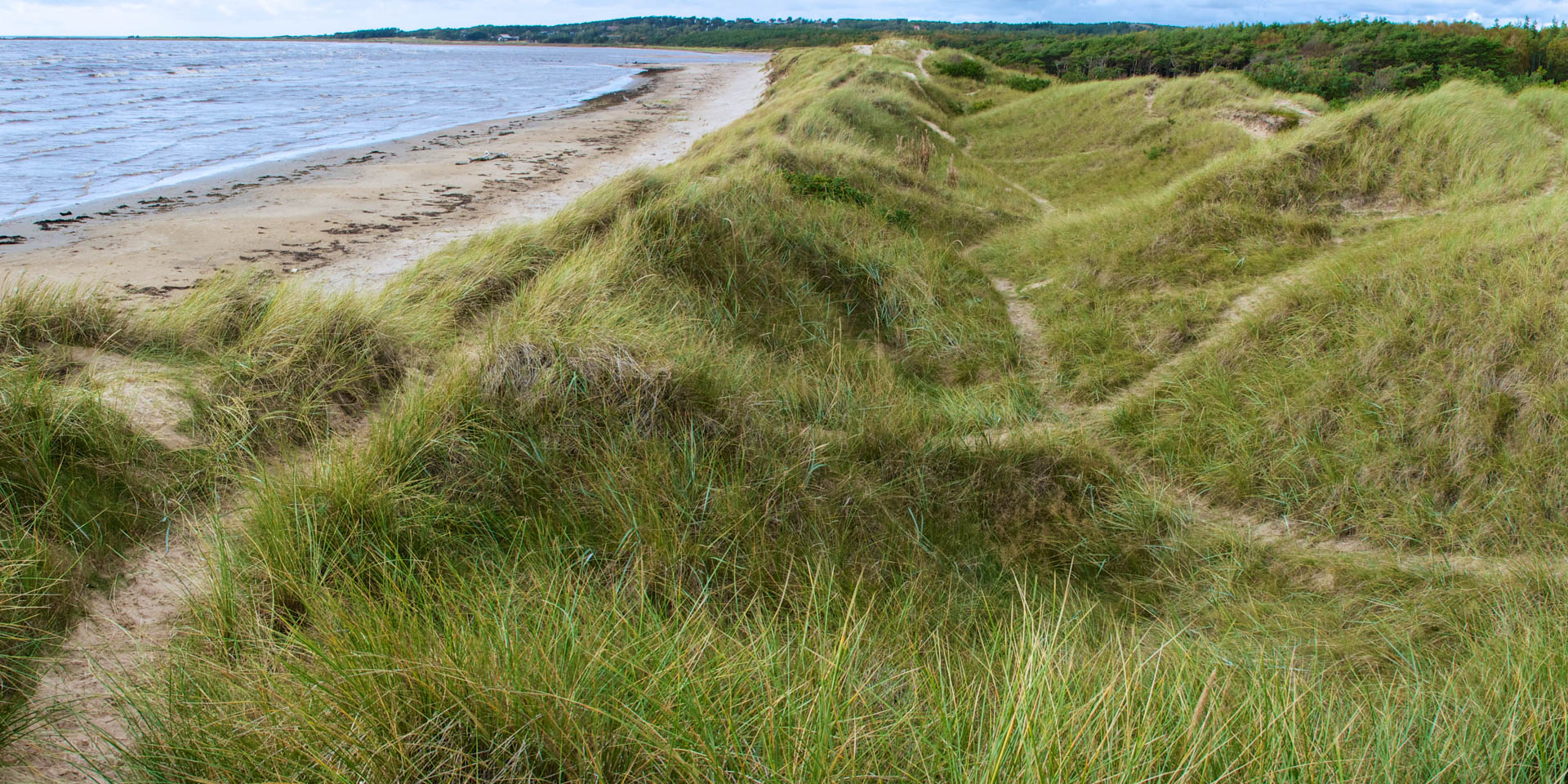 Vesslunda Naturreservat
Nature reserve near Långasand
The nature reserve Vesslunda Naturreservat is located about 15 kilometres southeast of Falkenberg between the mouth of the river Suseån and the beach Långasand and consists of a piece of original coastal landscape.
The Vesslunda nature reserve is divided into very different parts. First, there is the shore area with soft sandy bays and some rocky cliffs, which invites you to swim in natural surroundings. They are followed by sand dunes which are up to ten metres high at the mouth of the river, where the beach is the broadest.
An open heath landscape with juniper bushes and individual wetland biotopes interspersed with rocks spreads behind the dunes. The heath landscape is home to an interesting plant world with special species such as brown beakrush (Rhynchospora fusca) and marsh clubmoss (Lycopodiella inundata) as well as special fungi.
Not less interesting are the insects found there, including rare ground beetles (
Carabidae
) and various wild bee species. Furthermore, the nature reserve together with the adjoining nature reserve Grimsholmen is probably the northernmost habitat of the endangered tawny pipit(
Anthus campestris
).
The part of the nature reserve located east of the heath landscape consists of a dense pine forest, which was planted in the 18th and 19th centuries as a protective forest to stabilize the drift sand fields. In the future, the trees will be partially removed in order to expand the heath landscape and the habitat of sun-loving species. However, the largest part remains forested and the transition to the open landscape is soft and mosaic-like.
The nature reserve is crossed by a three-kilometre-long circular trail that touches all areas of the reserve. At some higher places there are beautiful vantage points and at the front peaks of the two rocky headlands projecting into the sea there are resting places with barbecue areas.
Similar destinations in the area