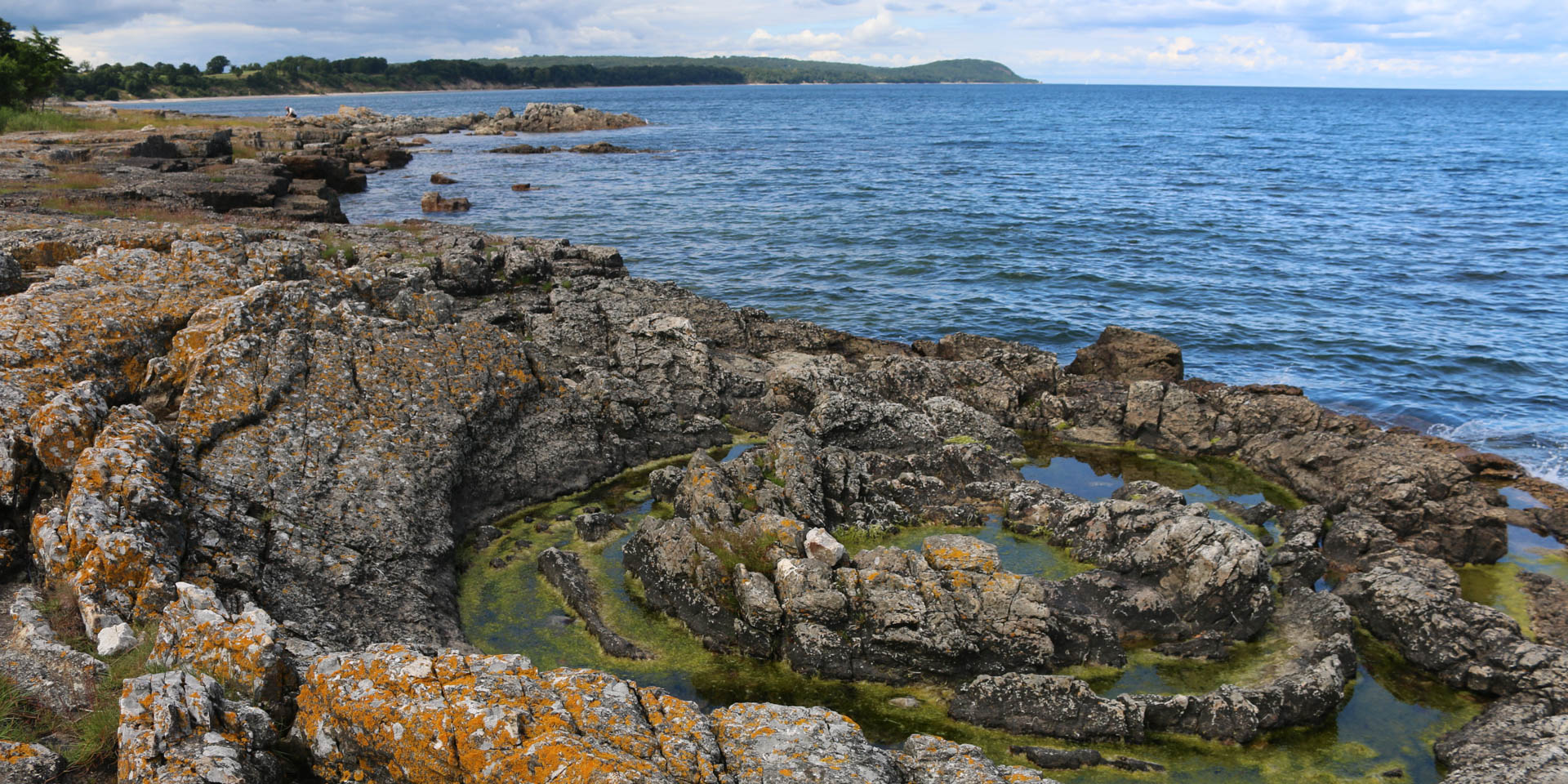 Insider tip
Prästens Badkar
Unique fossil sand volcano near Vik
On the coastline of the municipality of Simrishamn, halfway between the picturesque fishing village Vik and the more than one kilometre long sandy beach Viks Havsbad you will find Prästens Badkar, a small geological sensation.
The Priest's Bathtub, as Prästens Badkar literally translates, is an interesting geological formation of sandstone, which was formed about 500 million years ago as a so-called sand volcano and has been petrified in the course of the earth's history.
This alone does not make Prästens Badkar special, because there are about one hundred of its kind here off the coast of the lovely landscape Österlen in the southeast of the province Skåne and there are probably thousands of them worldwide. However, while all the other sand volcanoes are underwater on the seabed, Prästens Badkar is the only known sand volcano in the world that is above the water surface.
The fossil sand volcanoes were formed by a tectonic event in the earth age of the Cambrian. Especially during the displacement of earth plates, solid sand layers saturated with water, which were under water-impermeable clay layers, came under strong pressure. The high pressure combined with the water led to a kind of liquefaction of the sand and pushed the mixture upwards through the impermeable clay layer.
The appearance of the formation of the emerging water-sand mixture is similar to that of a volcanic cone, which is why these formations are called sand volcanoes. At the earth's surface the mixture came to rest, whereby sand and water separated again. Over time, the sand was covered by other layers of earth and then solidified over millions of years to become sandstone.
Similar destinations in the area