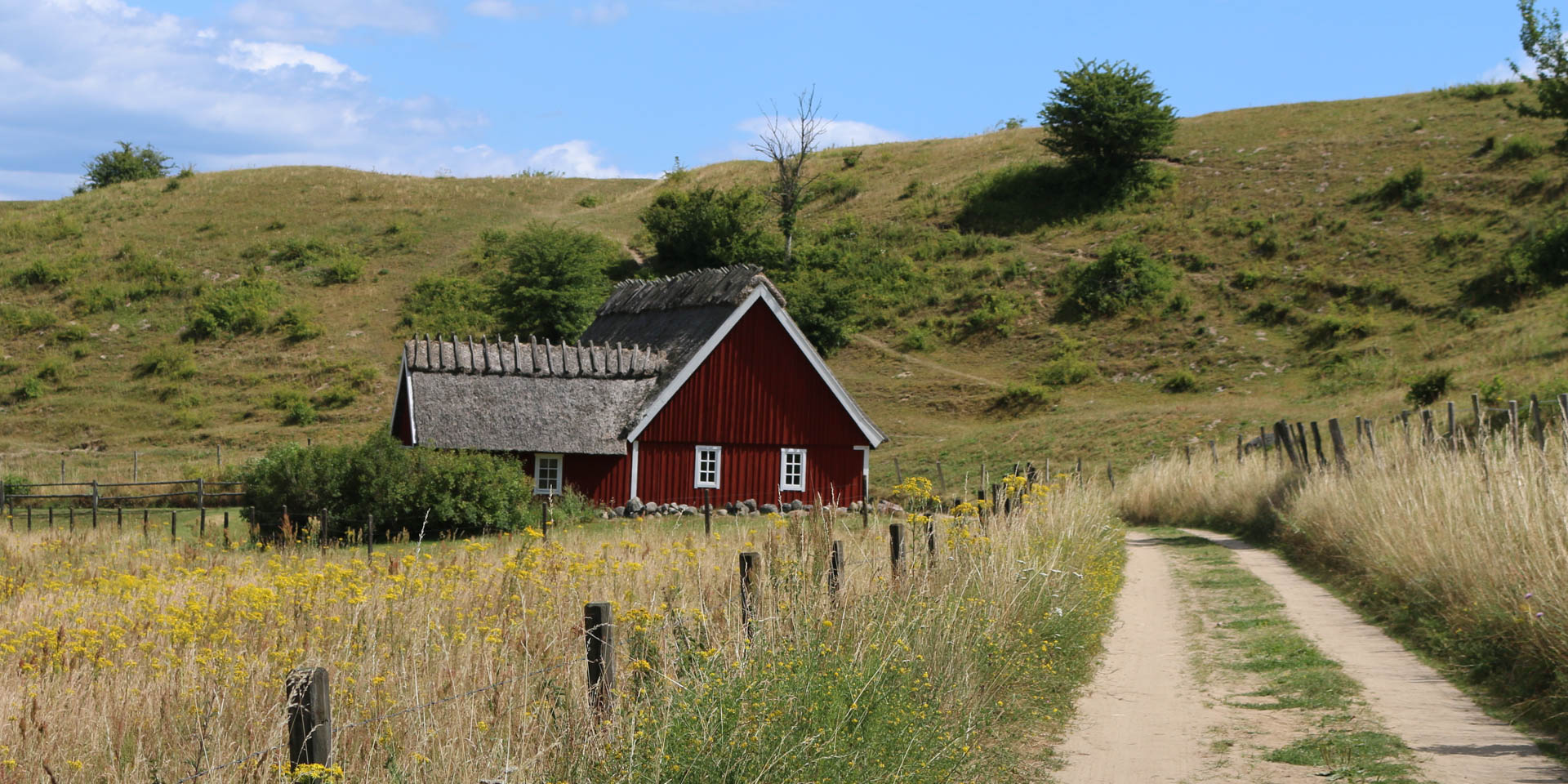 Lindgrens Länga
Local museum near Ravlunda
The local history museum Lindgrens Länga, also known as Havängs Utemuseum (Open Air Museum Haväng) is situated in the picturesque hilly landscape of Havängs Backar in the far north of the municipality Simrishamns Kommun.
Located only 500 metres from the coast, the museum Lindgrens Länga presents the natural and cultural-historical background of this landscape, which on the one hand is special in its nature and at the same time looks back on a millennia-old settlement history.
The exhibition, created by the Regionmuseum Kristianstad and the Institute for Cultural Research, uses diagrams, models, showcases and maps to explain the development of nature and culture in the landscape, most of which is located within the nature reserve Haväng & Vitemölla Strandbackar.
Starting with the Stone Age and its most prominent remnant of early settlement, the 5.500 years old megalithic tomb Havängsdösen, located at the nearby beach. It tells about the settling during the Iron Age, the importance of the river Verkeån as a transport route in the Middle Ages, the history of salmon fishing in the river and the importance of eel fishing on the coast, as well as the local flora and fauna.
The museums building of Lindgrens Länga itself is also part of the local cultural history, as it is a thatched half-timbered house from the early 19th century. It is the former barn and stable of a torp that was originally built as a forest ranger's house. From the 1920s onwards, the site was no longer inhabited and the house was demolished a little later.
Similar destinations in the area