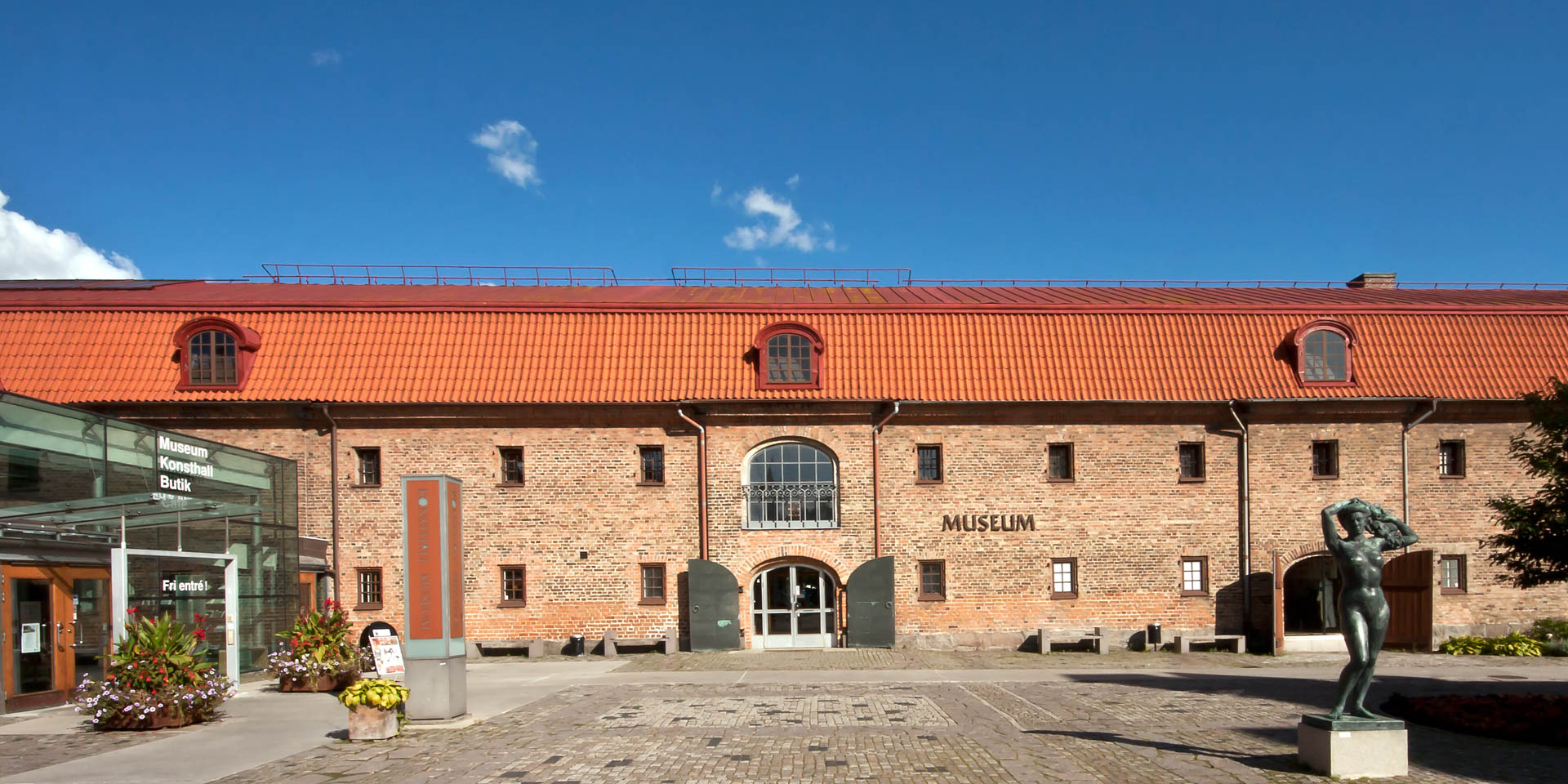 Popular destination
Regionmuseet Kristianstad
County museum in Kristianstad
Regionmuseet Kristianstad is located in the centre of the city of Kristianstad, next to Stora Torg, the large market square. It is the main museum of the cultural heritage organisation Regionmuseet Skåne, which includes many other museums in the region.
With its two permanent exhibitions and other temporary exhibitions, the museum is the largest in the municipality of Kristianstads Kommun. A visit gives you a deep insight into the history of the city and how the landscape of Skåne has changed over time. The temporary exhibitions, on the other hand, present very different topics that do not necessarily have anything to do with the region alone.
Your visit to Regionmuseet Kristianstad
If you are travelling as a group, you can also book exclusive guided tours of the exhibitions or a guided tour of the city just for you. For refreshments, there is a café in the museum with a beautiful outdoor area, and the museum shop sells souvenirs and items related to the museum's exhibitions.
In 2001, Kristianstads Konsthall was opened in the adjacent former post office, so you can perfectly combine museum and art gallery during your visit. The museum organisation also includes numerous other museums, most of which opened in the 1970s. Among them are the Filmmuseet Kristianstad and the Järnvägsmuseet Kristianstad, which are spread throughout the city, as well as the Åhus Museum in the town of Åhus.
The origins of Regionmuseet Kristianstad
At the end of the 19th century, a first association was formed around the antique collector Abraham Ahlén (1844 - 1931), who began to build up a collection of old objects. On November 6, 1886, this collection had already grown to 3,000 objects and was presented from that day on in a new building, the Fornstugan. You can still find this building today in Tivoliparken, Kristianstad's city park, just a few hundred metres southwest of the current museum.
It was not until 1913 that the idea of a city museum was born, which initially became part of the Tekniska Skolan, a mixture between a technical museum and a school. In the summer of 1959, the museum, then known as Kristianstad Museum, opened its doors in the present building. By the way, this building dates back to the beginning of the 17th century and is one of the oldest buildings in the city. It was built as a stable for the Danish King Christian IV (1577 - 1648), who ruled the region at the time, but it has always been used only as a storage facility.
Regionmuseet Kristianstad:

Opening hours
Open today: 11:00 – 17:00
---
Opening hours
1. January – 31. May
Tuesday – Sunday: 11:00 – 17:00
1. June – 31. August
Monday – Sunday: 11:00 – 17:00
1. September – 31. December
Tuesday – Sunday: 11:00 – 17:00
---
Last update: 08/2022 | Errors and omissions excepted.
Similar destinations in the area