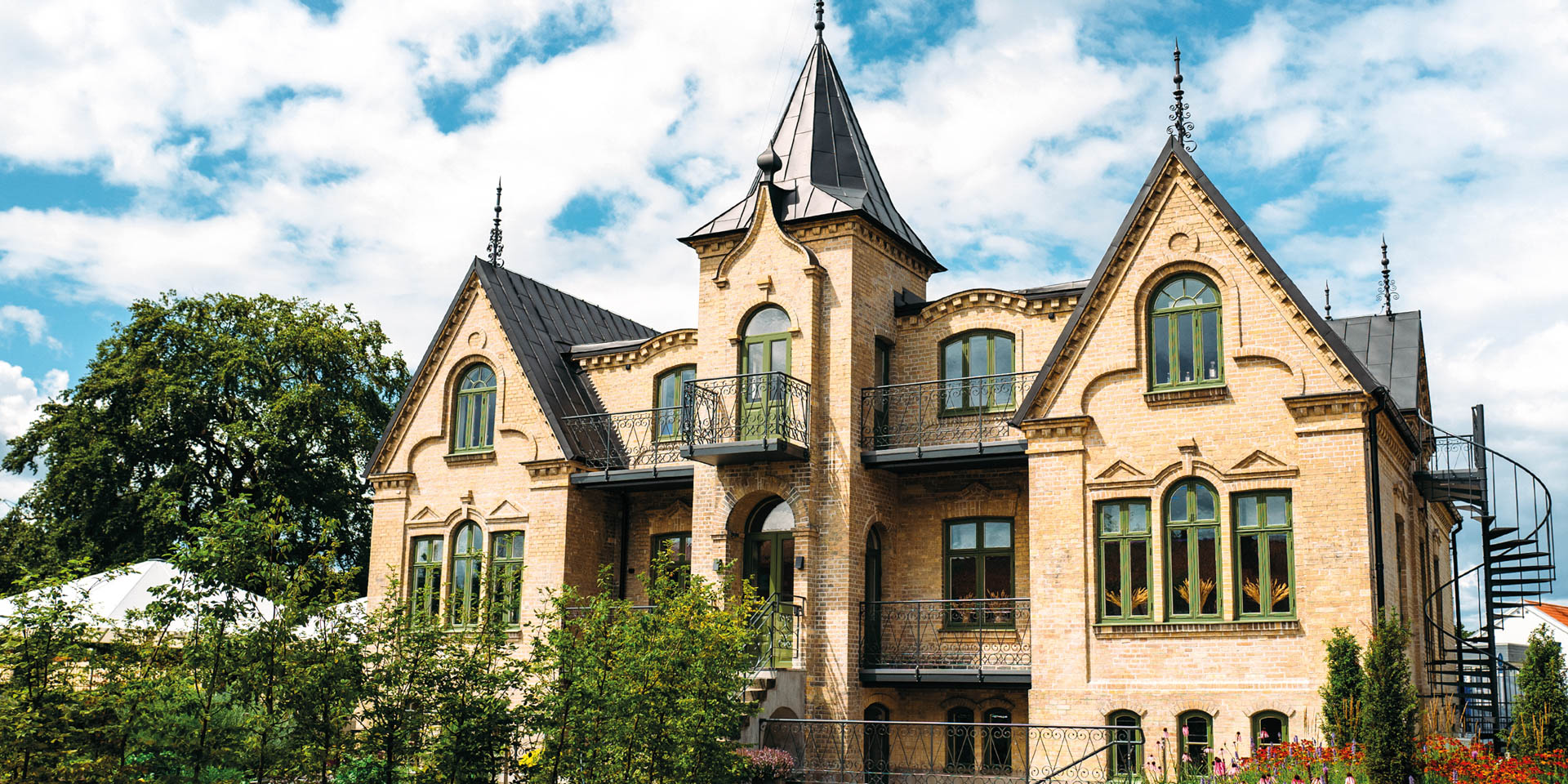 Absolut Home
Absolut Vodka Visitor Centre in Åhus
Absolut Home is the visitor centre of the Swedish vodka producer Absolut Vodka, which opened in 2018. It is located in the historical mansion of the factory owner at the gates of the over 100-year-old vodka distillery in the small Skånian town of Åhus.
Absolut Home tells the success story of the premium vodka that began in 1879 with the company's founder Lars Olsson Smith, also known as the "Brandy King", made Absolut Vodka the third largest spirits brand in the world today.
The visitor centre conveys the production philosophy of Absolut Vodka, which relies exclusively on regionally produced wheat and water from its own deep wells. It explains the individual production steps from the cultivation of the special winter wheat to distillation and post-processing to the bottling of the vodka in the unmistakable glass bottles reminiscent of an old apothecary bottle.
During a guided tour, visitors can also experience the production first-hand, where more than one hundred million litres of vodka are produced annually. In addition, the visitor centre presents the product range including tastings, shows examples of the company's involvement in the art world and offers crash courses in mixing cocktails. Following the visit, visitors can enjoy selected cocktails and regional delicacies in the in-house bar and restaurant.
Similar destinations in the area