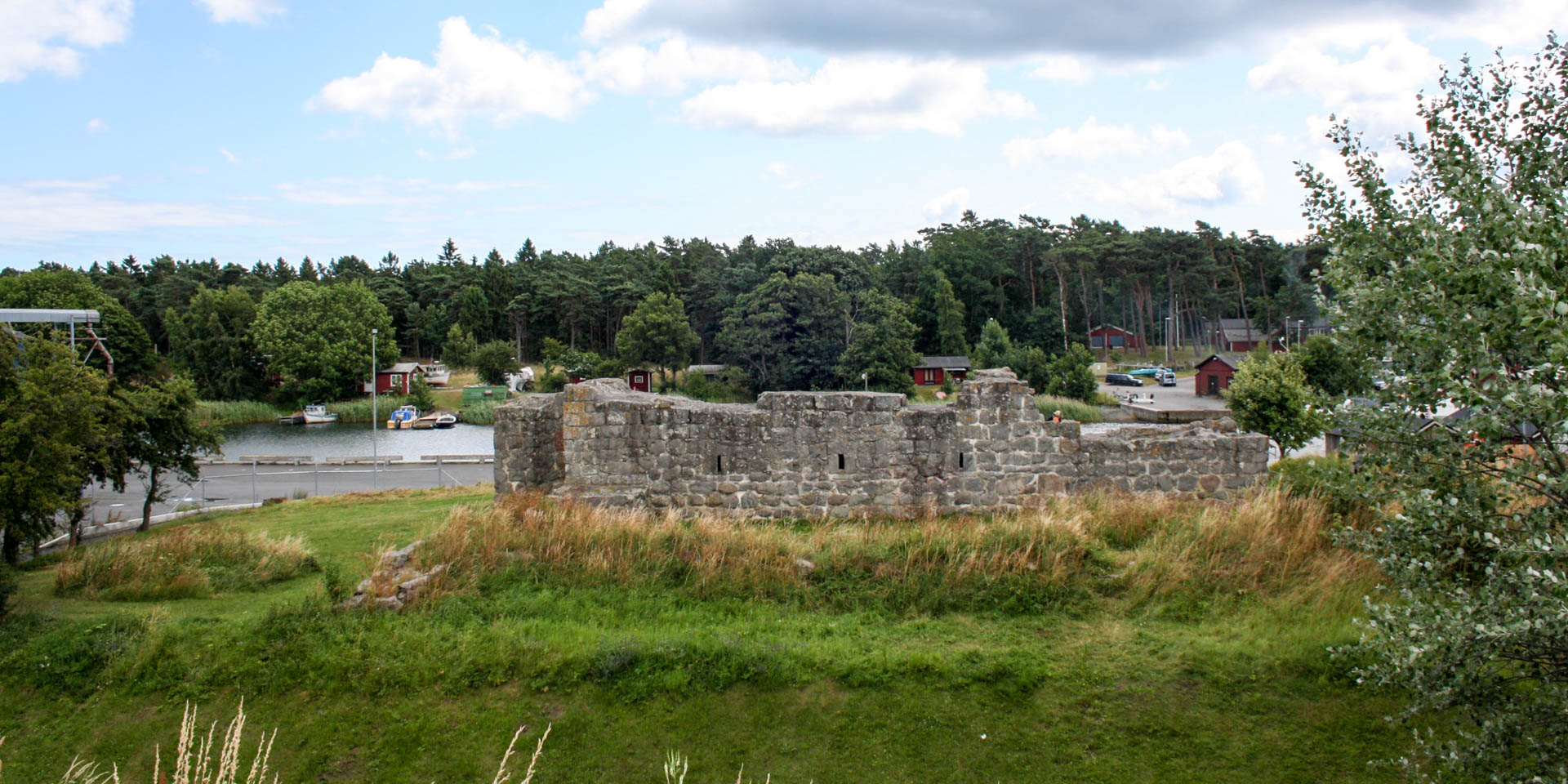 Åhus Borg
Castle ruin in Åhus
Åhus Borg was probably the first castle built of stone in Sweden. You can find its ruins on the eastern edge of the centre of Åhus, in front of the scenery of the city's industrial harbour.
The castle was probably built in the first half of the 11th century under the name Aose Hus, which means House at the mouth of the river. This is exactly where the remains of the castle can still be found today, at the spot where the river Helge å flows into Hanö Bay.
Åhus Borg over the course of time
For many centuries the castle was forgotten and its ruins buried under sand. Only an excavation in 1892/93 brought the old walls back to daylight. Walking among the thick but few remains of the walls, it is difficult to imagine what the castle must have once looked like and how important its function was. However, on a sign on site you can see what it may have looked like.
In fact, Åhus Borg was probably the first castle built of stone in all of Scandinavia. It was not only used to guard the mouth of the river Helge å, but also to collect tolls and was a strategic point in numerous wars. At that time, the river was one of the most important lifelines for the transport of goods ranging from iron to spices.
Between 1149 and 1536, the castle was the seat of the Archbishops of Lund before it passed back into the possession of the then still Danish crown. On March 2, 1390, this was the doom of Archbishop Magnus Nielsen when he fell from the drawbridge for an unexplained reason and died. In 1614, the Danish King Christian IV (1577 - 1648) marked the end of Åhus Borg by having it used as a quarry for the construction of his new city Kristianstad. All that remained are the few remains that you can still marvel at today.
Similar destinations in the area