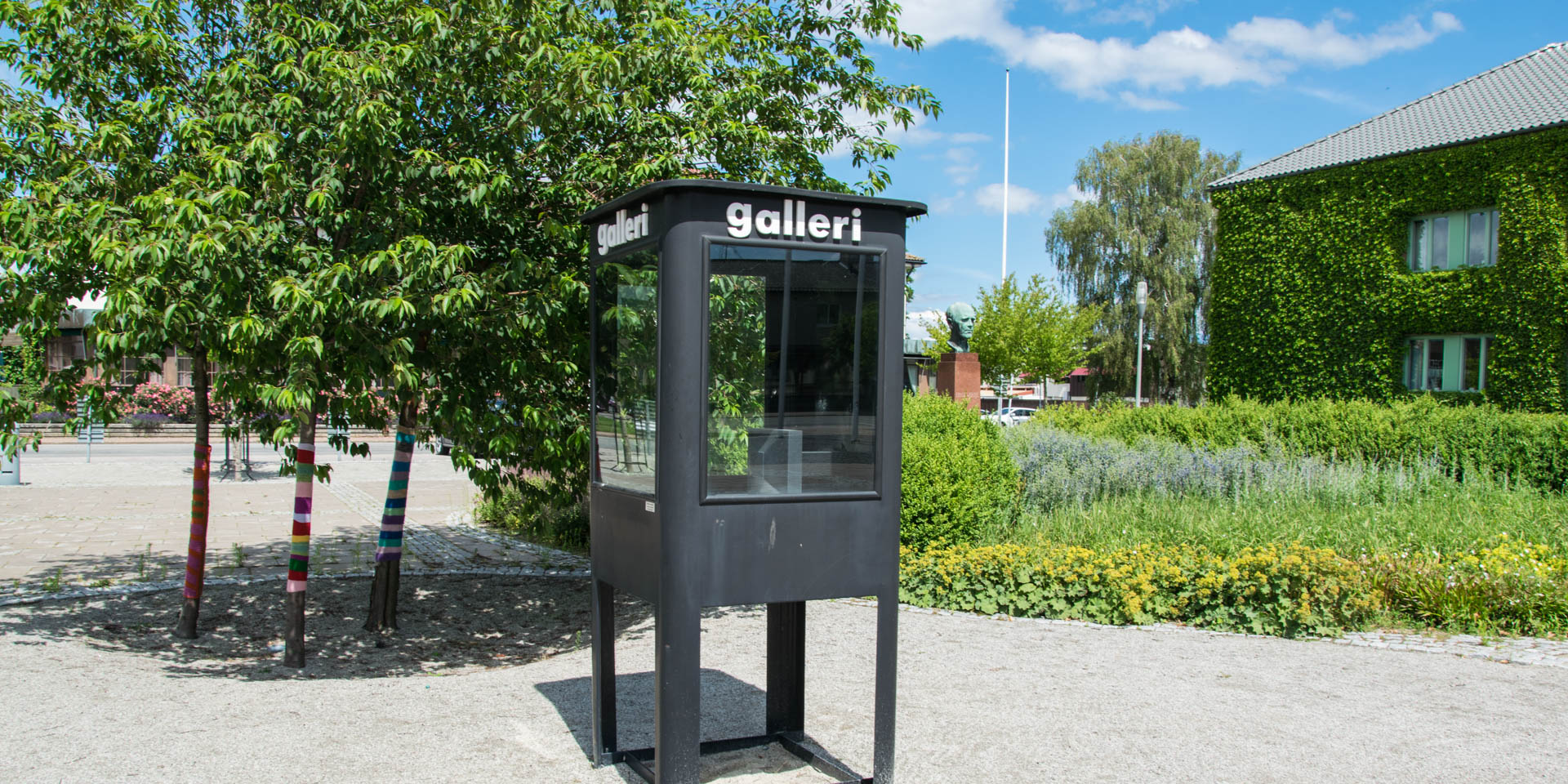 Världens Minsta Galleri
World's smallest gallery in Bromölla
Världens Minsta Galleri, the smallest gallery in the world is standing on the Ifötorget, the market place in Bromölla, just a few steps away from Scanisaurus, probably the largest ceramic decorative fountain in the world.
Världens Minsta Galleri consists of an over 70 years old phone cell which was robbed of its inner life and has been painted black. In its inside is a small sculpture of black granite, entitled En inspiration med en utspiration which contributes to a quote from the artist Dan Wolgers.
The gallery and sculpture are the work of the artist Kent Viberg from Karlshamn. During an interview with the newspaper Kvällsposten in 2009, he wasn't quite sure if his work was to be called art or an installation.
Kent Viberg got the idea to label his work as the smallest gallery in the world, by a former New York gallery called The Wrong Gallery which described itself as the smallest gallery in the world. After closure of this gallery, the title became vacant and Viberg took it for his work.
The popularity of the tiny gallery in Bromölla has increased significantly. Thanks to a photographer from Malmö who took photos of the gallery and sold them to international photo agencies, the images and reports of the smallest gallery in the world spread around the globe.
Similar destinations in the area