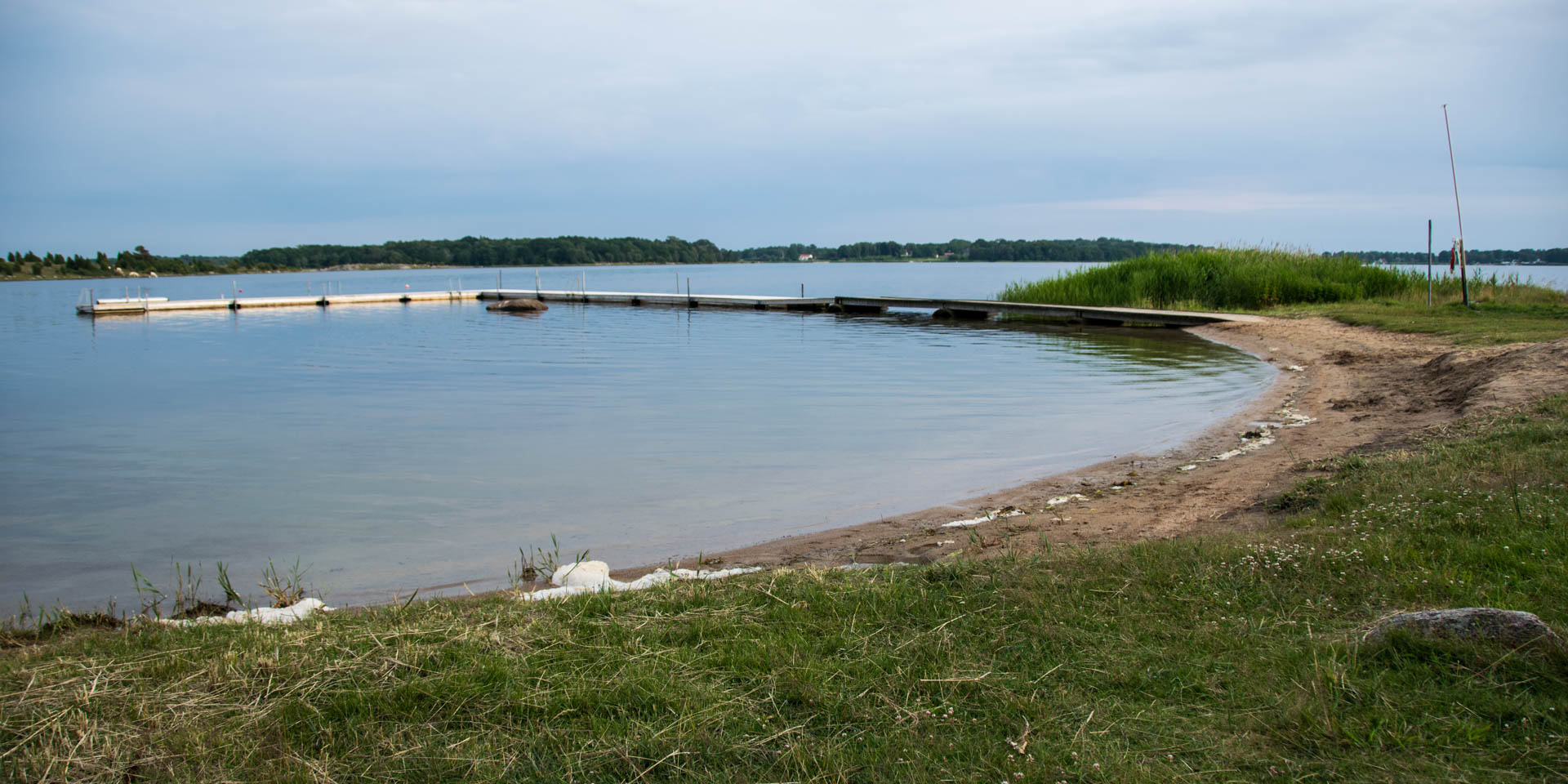 Slättanäs Badplats
Beach near Slättanäs
Slättanäs Badplats is a small beach on the headland near the edge of the village Slättanäs, about 10 kilometers southeast of Ronneby.
Slättanäs Badplats is located on the edge of the Karlskrona archipelago close to the Listerby Hamn sports boat harbor, overlooking the uninhabited island of Kidö.
The slightly outlying bathing spot has a narrow, about 25 meters long sandy beach, a slightly longer rocky beach and a larger open lawn with picnic tables and barbecue area. The further equipment consists of a L-shaped floating jetty.
Similar destinations in the area