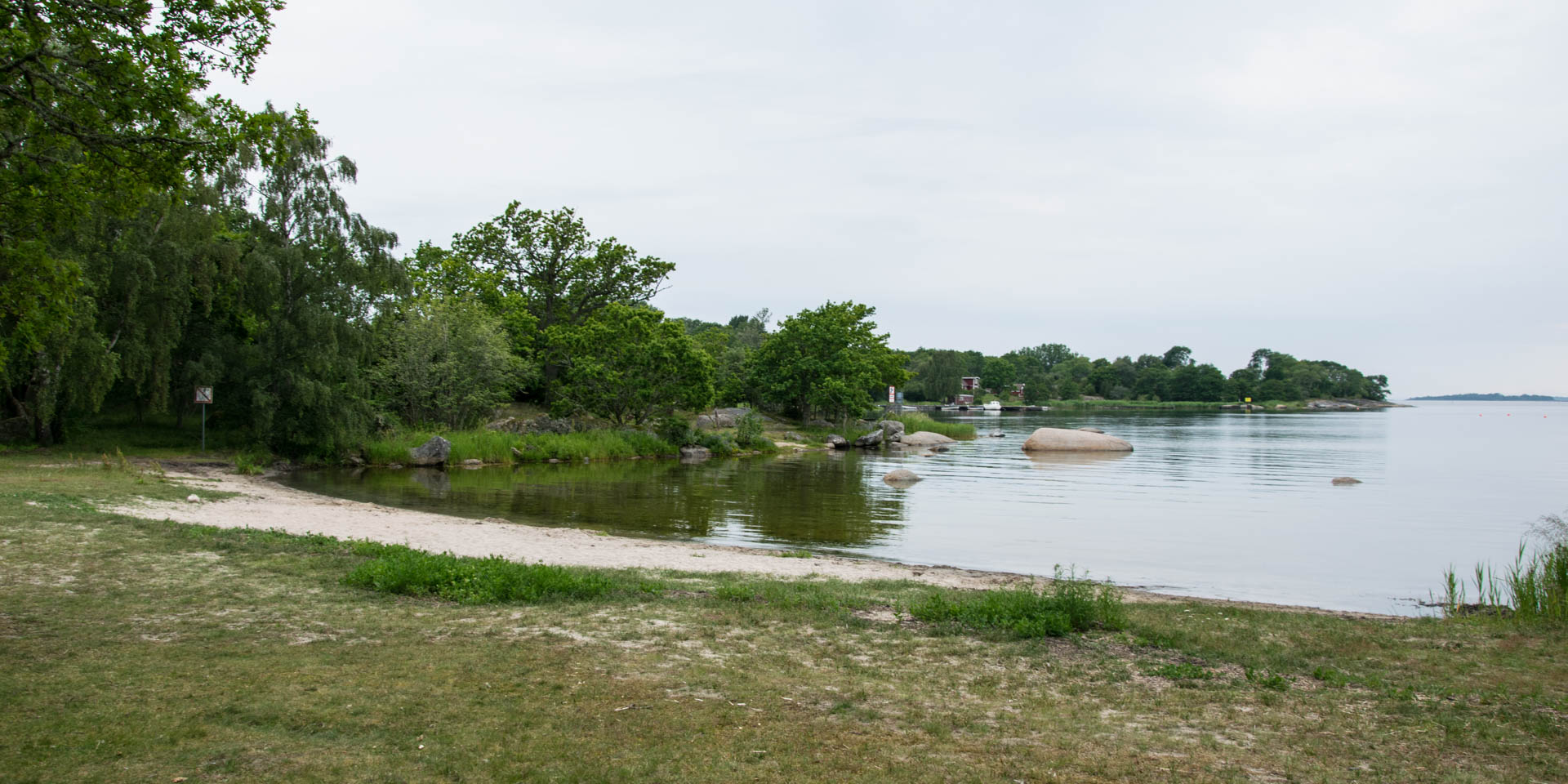 Gökalv Badplats
Beach on the peninsula Gökalv
Gökalv Badplats is a remote sandy beach on the peninsula Gökalv near the village Millegarne, about 16 kilometers south of Ronneby.
The bathing spot is located in the nature reserve Gö and offers a beautiful view of the archipelago in the bay of Saxemara.
Gökalv Badplats is a natural bathing place without a bathing bridge or a jetty. It consists of a 40-meter-long sandy beach with a shallow shore. The large beach lawn offers enough space und shade under the some trees.
Similar destinations in the area