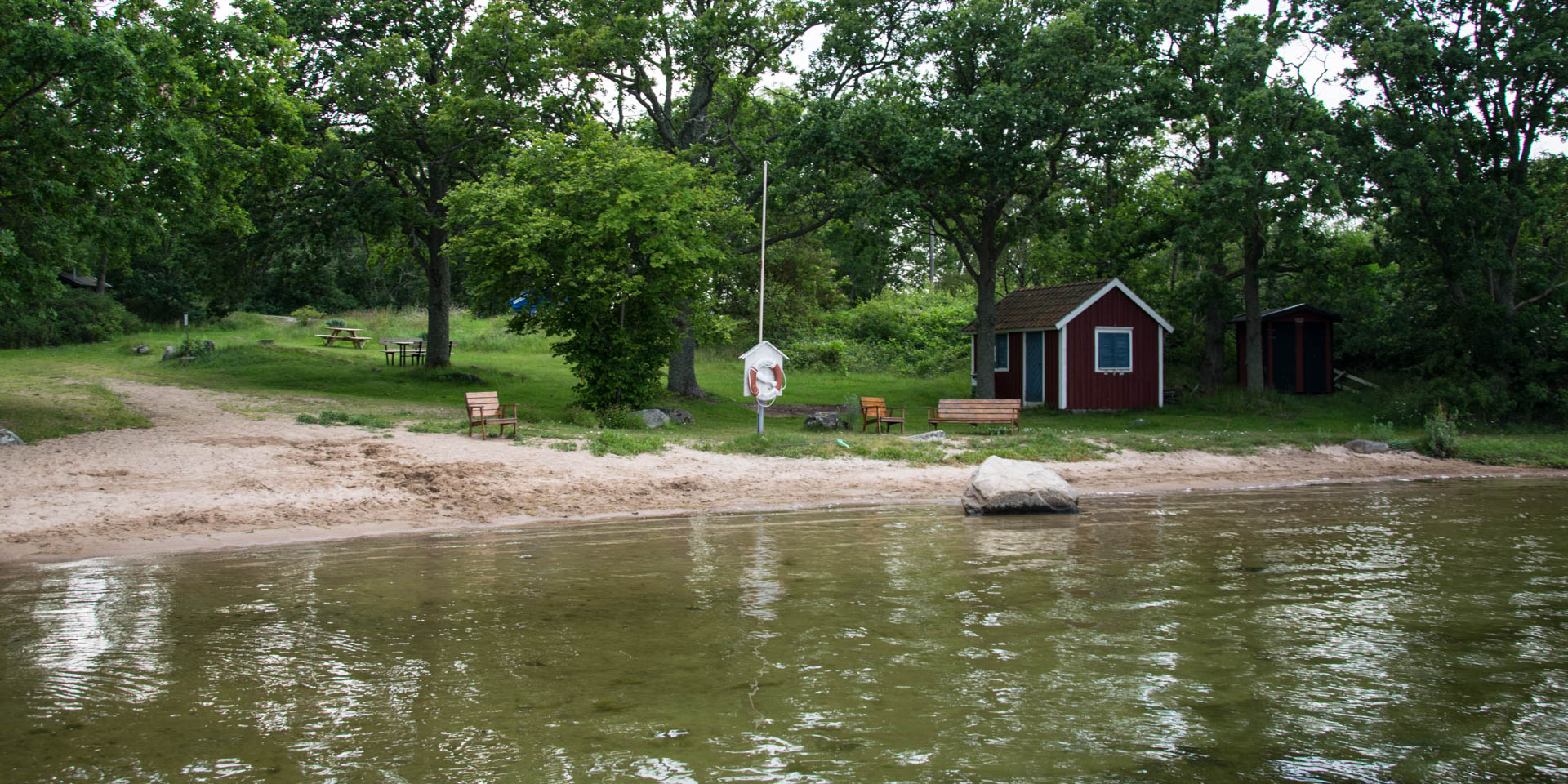 Kuggeboda Badplats
Beach in Kuggeboda
Kuggeboda Badplats is a small bathing beach in the village Kuggeboda at the Listerby archipelago, about 15 kilometers southeast of Ronneby.
Visited mainly by residents, Kuggeboda Badplats offers a beautiful view of the islands of the archipelago and consists of a small, about 25 meters long sandy beach and a small lawn with some larger trees.
The sandy shore area is relatively flat, so that the bathing place is also suitable for young children. There is also a 30-meter-long jetty, leading into the deeper water.
You can also find a toilet and picnic tables on the lawn.
Similar destinations in the area