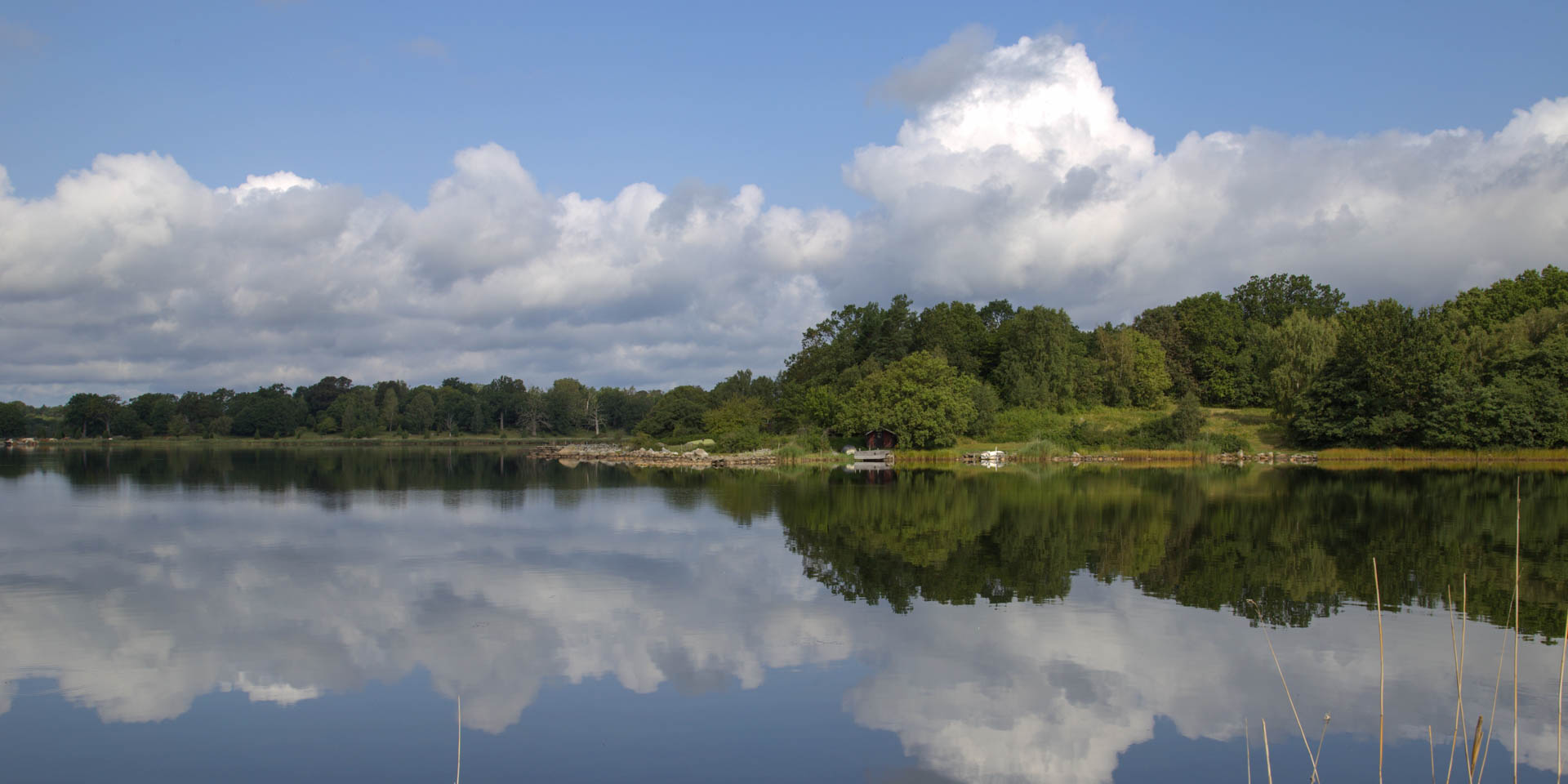 Kvalmsö Naturreservat
Nature reserve near Johannishus
Kvalmsö Naturreservat, located about 16 kilometers southeast of Ronneby, stretches over the entire island Kvalmsö near Johannishus and can be reached on foot from the mainland.
Kvalmsö has an area of around 66 hectares and is one of the smaller islands in the archipelago of Blekinge. The nature preservation area itself extends over a total area of 174 hectares, including the surrounding marine environment.
In order to reach the island you need to take a short walk through the headland Vambåsanäs, because the parking lot is about 2 kilometers away from the small bridge connecting the east side of the island to the mainland.
The rocky ground of the island is crossed by several smaller valleys and the vegetation is relatively varied. While the landscape in the eastern part of the island is dominated by a dense mixed forest with mainly coniferous trees, the western half of the island is home to ancient pastures with neatly stacked stone walls and piles as well as old deciduous trees.
The old trees are home to a number of endangered species of insects, lichens and fungi. Beside bats and owls, the rare hermit beetle (Osmoderma eremita) resides in the tree caves. This endangered beetle species only lives in hollow trees and needs the decomposing dead wood to raise the larvae.
In order to preserve the old cultural landscape, grazing animals prevent the pastures from being overgrown by shrubs and trees. This also promotes the diversity of the plants which developed over the course of history. For example, you can find the early-purple orchid (Orchis mascula), one of the largest native Orchids.
Similar destinations in the area