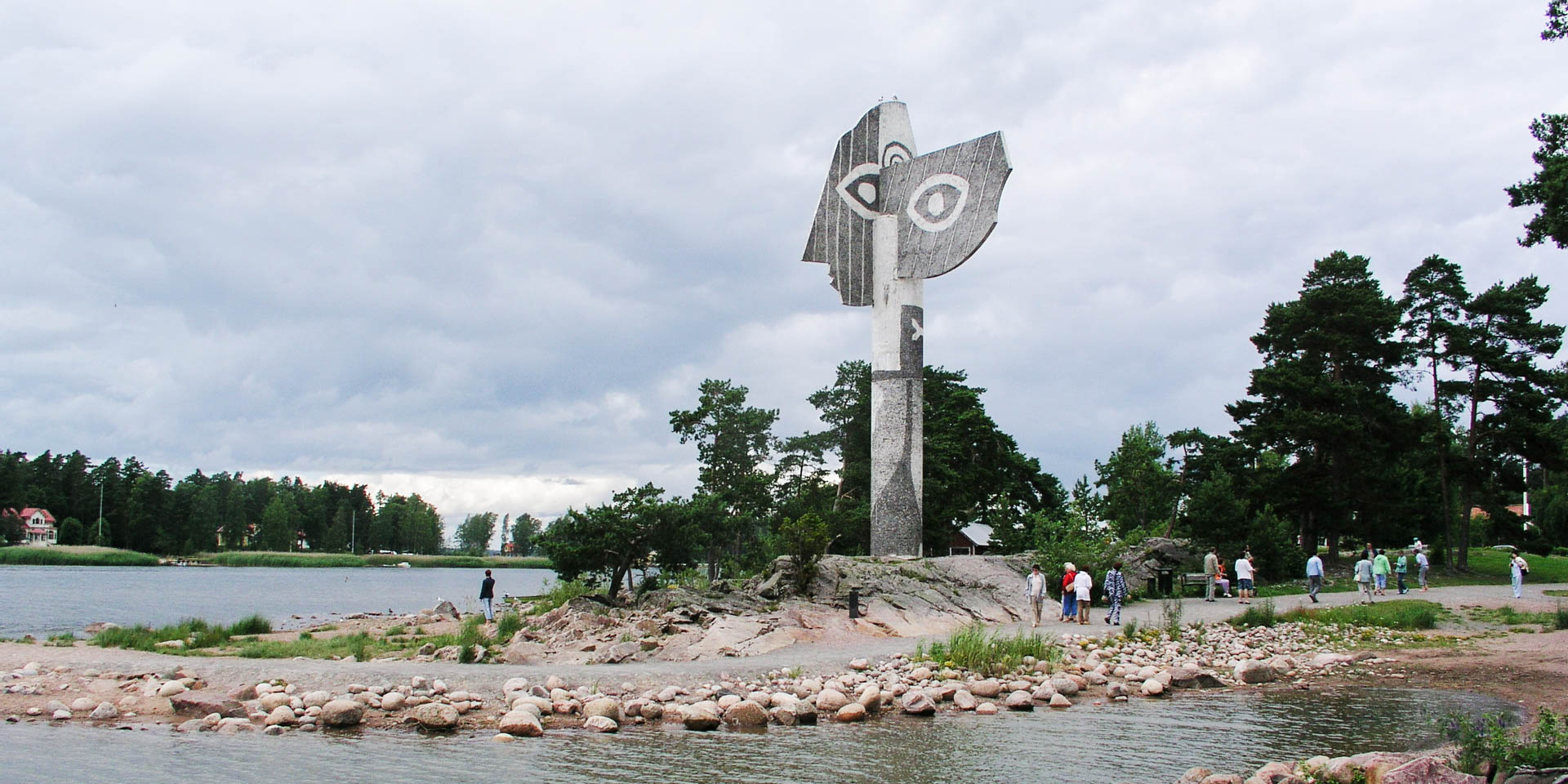 Popular destination
Picassoskulpturen
Picasso sculpture near Kristinehamn
The Picassoskulpturen is considered the largest work of art by Pablo Picasso. The huge sculpture is located about six kilometres southwest of the city centre of Kristinehamn, in the municipality Kristinehamns Kommun, on a headland jutting into Lake Vänern.
The 15-metre-high Picassoskulpturen is made of concrete and weighs about eight tonnes. The column is 1.65 metres in diameter and the artwork is actually called "Jacqueline", the name of Picasso's second wife, whom the sculpture is meant to represent.
How the Picasso sculpture came to Kristinehamn
In the late 1950s, Kristinehamn-born artist Bengt Olson met painter and photographer Carl Nesjar on a country road in France. The Norwegian was involved in a project with Pablo Picasso at the time and told Olson about it. Together they came up with the idea of realising this project in Scandinavia.
Olson went back to Sweden and presented the idea to the local council in Kristinehamn. They enthusiastically contacted Picasso and officially applied for the artwork. In 1964, Picasso's reply came in the form of a photomontage with the note "Oui, Picasso 7.7.1964".
The sculpture was erected under the supervision of Carl Nesjar, who was also responsible for the artistic design with the help of a sandblaster. Picasso himself followed the creation of the sculpture from afar through photographs and film footage, but he never saw it in person.
Discovering the Picasso sculpture
You will find the sculpture in a small park on the shore of Välösund in the north-east of Lake Vänern. Right next to it is a small building with an exhibition on the creation of the work of art. If you explore on foot, you can also discover stone burial mounds a few metres to the east.
The Picassoskulpturen and the area around it are now the most visited tourist attraction in Kristinehamn. In the summer, you can even see the sculpture from an excursion boat.
Similar destinations in the area