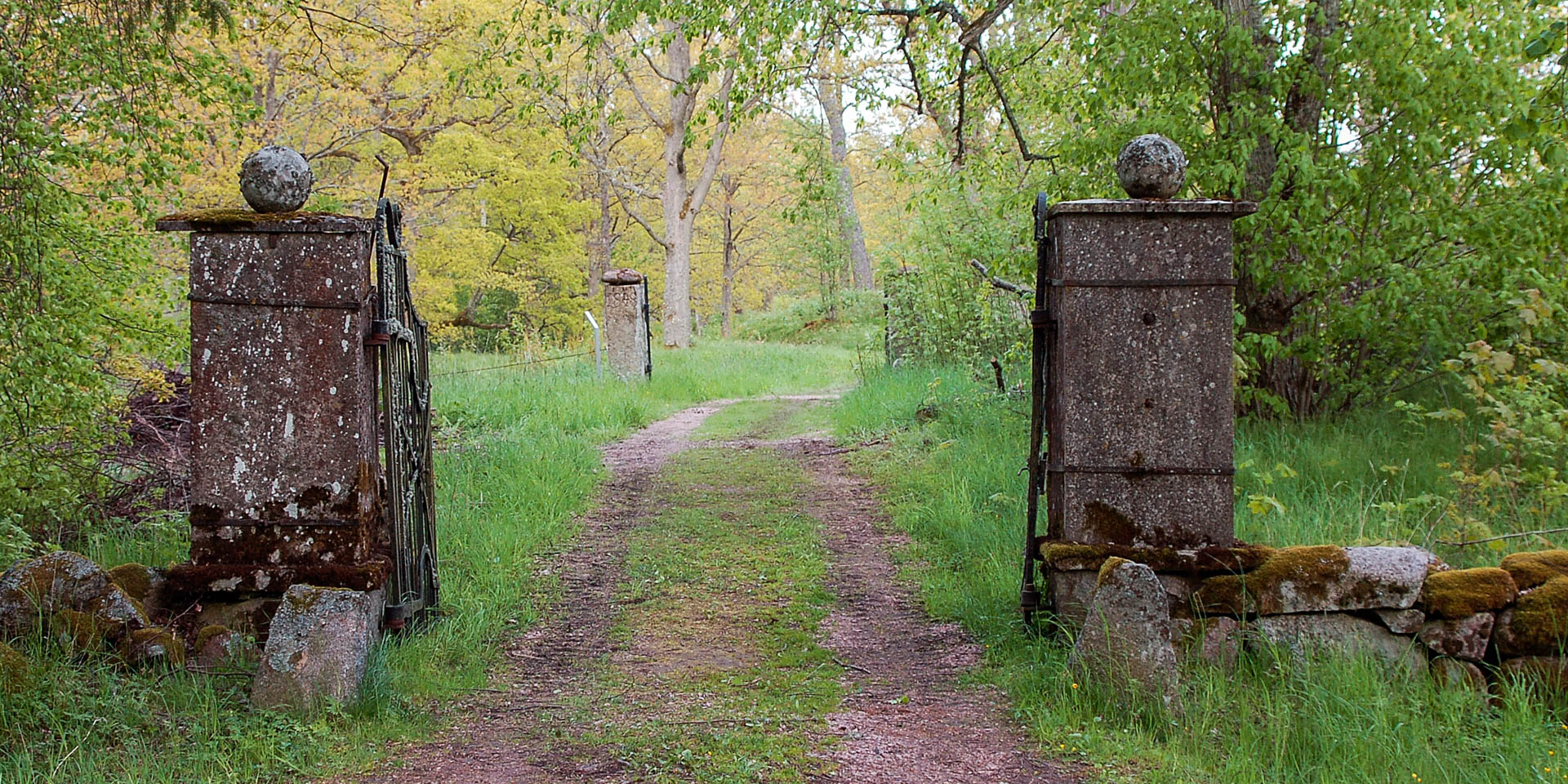 Popular destination
Gustafsviks Herrgårdspark
Historical manor park near Kristinehamn
Gustafsviks Herrgårdspark is a historical manor park located a few kilometres northwest of the city limit of Kristinehamn. The place invites you to discover the historical estate of the once magnificent manor house.
The area around the estate Gustafsvik presents itself with 18th century avenues, two historical wing buildings, old stone walls and the park of the former manor house. Today, the grounds also include a beautiful nature garden, a garden café and a decor shop. In summer, various events are also held in the historical ambience.
About 400 metres to the north you can discover the old Gustavsvik cemetery. You will also find signs on the site that take you to various spots and tell you about the history of the place. If you walk a few hundred metres to the east, you will also come across the shore of Lake Vänern.
The story of Gustafsvik
Gustafsvik was originally called Västervik and is mentioned for the first time in a letter from 1425. In 1736, barely 200 years after the farm was divided into Västervik and Östervik in 1551, the couple Axel Linroth and Sara Maria Stedth came to Västervik. It was they who laid out the avenues and stone walls, and after Axel died, Västervik was transformed into a stately estate with a manor house under Sara Maria's guidance. After a visit by the Swedish King Gustav III (1746 – 1792) in 1772, the estate was renamed Gustafsvik.
In the following 200 years, Gustafsvik changed hands several times and was further developed. In 1871, the large cemetery to the north was laid out and after another sale in 1886, the manor house was given a castle-like appearance. After this climax, parts of the garden were built back in the following years and in 1957 the municipality Kristinehamns Kommun bought the estate. Only 10 years later, in 1967, the manor house was completely destroyed by a devastating fire.
The two wing buildings, other outbuildings, the garden and the park were spared from the fire. In the 1990s, restoration work began on the west wing, which was finally given its current appearance in 2016 in the course of two TV shows (Sommar med Ernst & Jul med Ernst) with the well-known Swedish interior designer and presenter Ernst Kirchsteiger. The east wing was also restored according to this design in 2018/19.
Similar destinations in the area