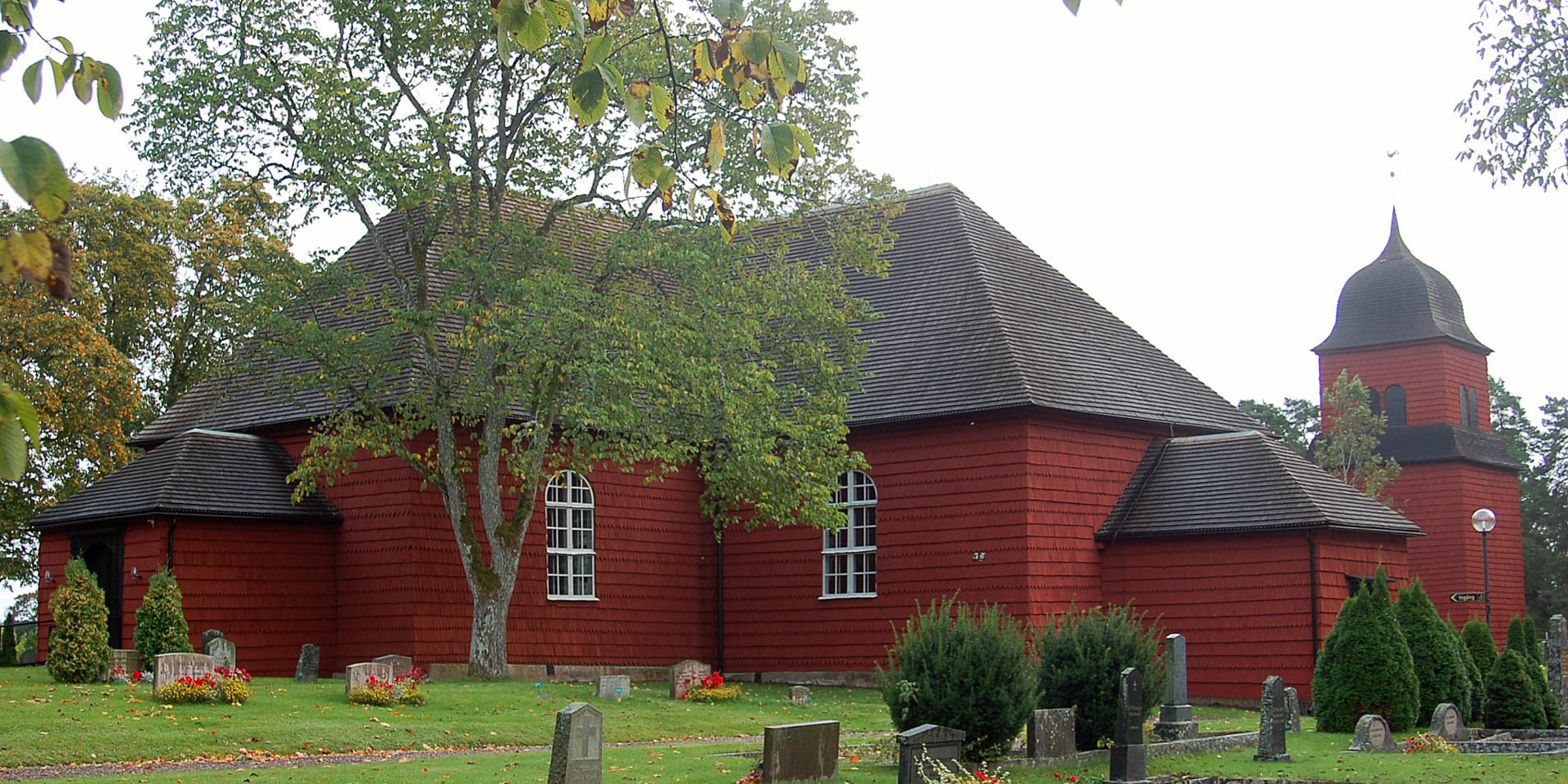 Visnums Kyrka
Wooden church south of Kristinehamn
Visnums Kyrka is a historical wooden church from the 18th century. It is located in a small settlement about 20 kilometres south of Kristinehamn in the municipality Kristinehamns Kommun.
Already in the Middle Ages, there was a church about 300 metres to the south-east that was probably built in the middle of the 13th century and first mentioned in 1250. This church had the same ground plan as the preserved wooden churches in Hammarö and Södra Råda. Today's Visnums Kyrka was built between 1730 and 1733 under the master builder Philip Eckel.
After the Visnum church was consecrated in 1733, the old medieval church was demolished and the free-standing belfry was built from its wood. The tower of the old church also found a new use there. Visnum's kyrka is made entirely of wood and is clad in red-painted wooden shingles. Its ground plan corresponds to that of a cross.
The interior of Visnums Kyrka
In the inside of the church there are several medieval wooden sculptures as well as an altar cabinet from 1525 and a pulpit from 1684, which was a donation from the mill owner Niclas Warnmark. The altarpiece from 1745 could be the work of the sculptor Isac Schullström and shows Christ on the cross. A good 100 years later, in 1847, the first organ was installed. It came from the well-known organ builder Erik Adolf Setterquist from Örebro. The facade of the organ has been preserved to this day, but the organ itself was replaced in 1913.
Similar destinations in the area