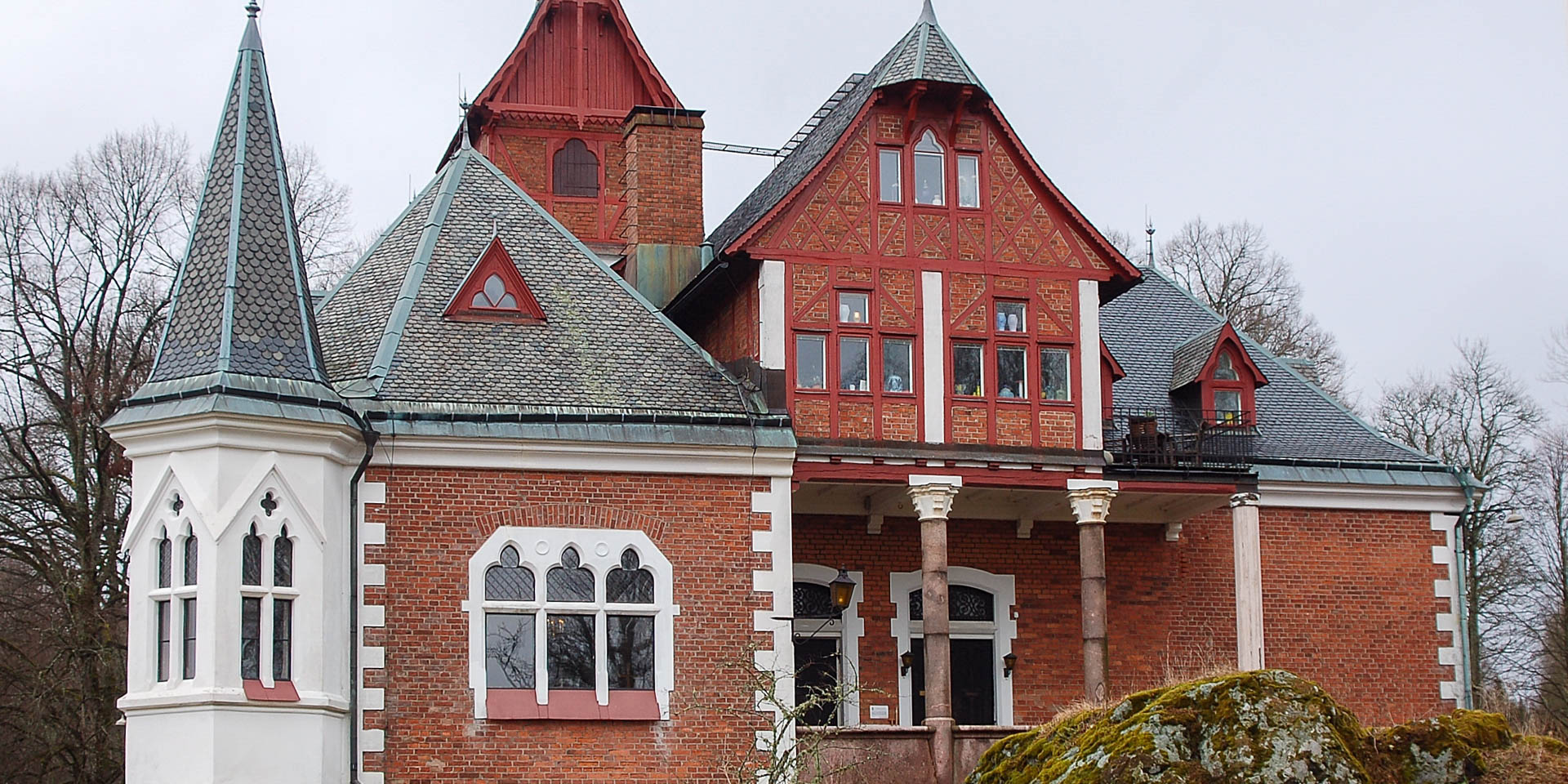 Popular destination
Österviks Kapell
Chapel & museum near Kristinehamn
Österviks Kapell is a medieval-inspired chapel dating from 1872, located six kilometres north of the centre of the city of Kristinehamn not far from Lake Vänern.
The residents of the nearby estate Gustavsvik at the time, the couple Ida and Rudolf Adlersparre, had the chapel designed and built in the neo-Gothic style. In the years that followed, other buildings were added, but they only lived in Gustavsik themselves until 1886. Today, visitors can learn about the entire history of Österviks Kapell in the museum in the chapel. A visit can be combined with the former manor known as Gustafsviks Herrgårdspark, which is located 1.5 kilometres southwest.
Discovering Österviks Kapell
Since 1963, the chapel has been owned by a non-profit association that takes care of the preservation of the buildings and operates today's museum. In summer, you can visit this museum and also take a look at the surrounding park and the former dairy. The dairy was built in 1892 in the same style and was used to produce butter and cheese until 1909. The sculptor Eric Rafael-Rådberg (1881 – 1961) lived in the chapel building from 1922 until his death and used the old dairy as a studio. Now it is a sculpture museum with works by the artist.
At one time, the estate included a barn, a brewery and a sauna. However, these buildings have not been preserved. In the chapel of Östervik itself, you will find a large church hall that once had room for 200 people, a flat, a school hall and a cellar vault that is considered to be Sweden's first school canteen. The school could accommodate about 70 children, all of whom belonged to the families who worked on the estate of Gustavsvik.
The police inspector John Engvall (1902 – 1988) took over the property after the death of Eric Rafael-Rådberg, founded the association for the preservation of the chapel and reopened it for church activities in 1969. In 1995, the buildings and the property were declared a historical monument.
Österviks Kapell:

Opening hours
Opening hours
29. June – 15. August
Tuesday – Sunday: 12:00 – 17:00
---
Last update: 07/2021 | Errors and omissions excepted.
Similar destinations in the area