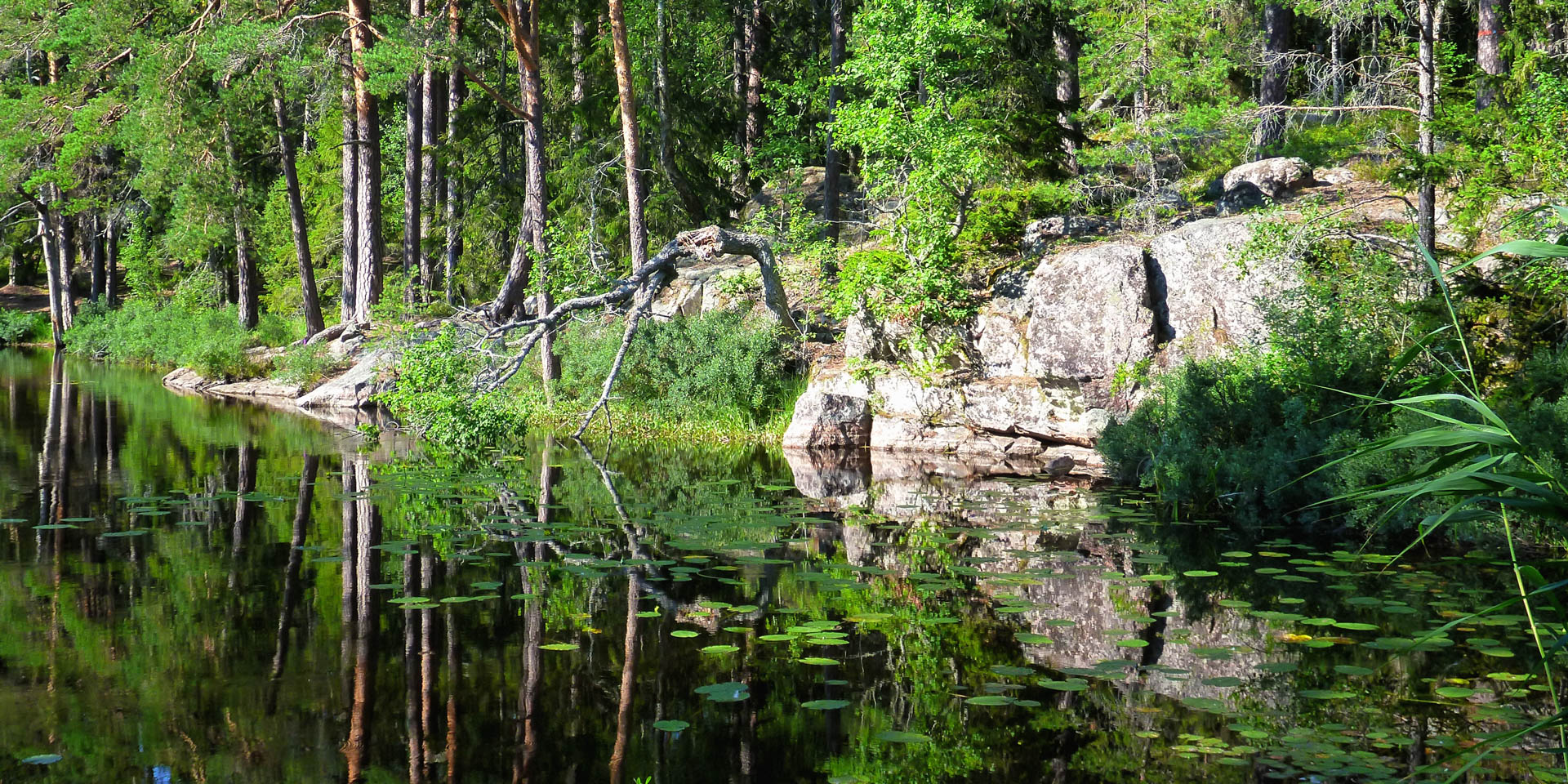 Nävsjöns Naturreservat
Nature reserve at the lake Nävsjön
Nävsjöns Naturreservat is a small nature reserve on the eastern shore of lake Nävsjön. It is located about six kilometres northwest of the town of Nävekvarn in the south of the municipality of Nyköpings Kommun.
The nature reserve Nävsjön itself is only five hectares in size, but with the lake of the same name it offers an exciting recreational area. The protected area primarily preserves an old natural pine forest, with many trees that are up to 350 years old.
With a large amount of deadwood, as found in natural forests, rare insects can be found in Nävsjöns Naturreservat. Among them are the spider beetle Ptinus sexpunctatus, which depends on the wood at the forest ground.
The circular trail Nävsjön Runt
From the starting point in the nature reserve, also the eight-kilometre Nävsjön Runt circular trail begins. It goes once around the lake and crosses the large swampy nature reserve Nävsjömossen in the west.
The trail is part of the Sörmlandsleden long-distance hiking trail and is very popular with hikers. There are always opportunities to rest and the Kolarkoja shelter to the east of the nature reserve also offers a place to stay overnight.
Lake Nävsjön
Lake Nävsjön lies partly in the neighbouring municipality of Norrköpings Kommun in Östergötlands Län, but there it merges into a bog. The lake, which can be up to 4 metres deep, is popular with anglers. And with a bit of luck, you can see black-throated loons (Gavia arctica) and even white-tailed eagles and ospreys.
It was not that idyllic when on December 3, 1953, a pilot of a SAAB 29 fighter plane lost control while flying over Bråviken Bay and crashed into Lake Nävsjön. Parts of the wreckage are now on display at the F11 Museum in Nyköping.
Similar destinations in the area