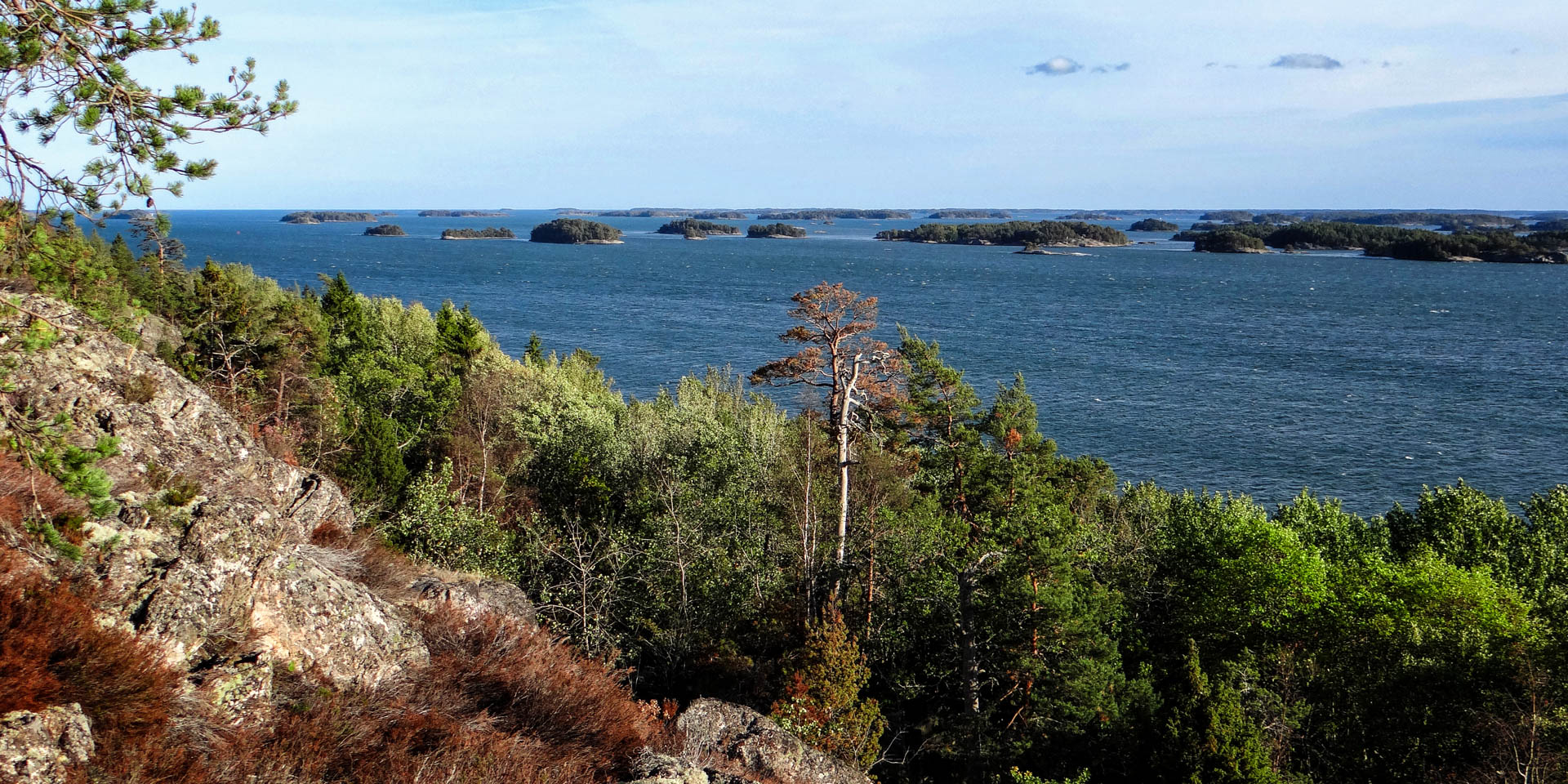 Nävekvarns Klints Naturreservat
Nature reserve near Nävekvarn
The nature reserve Nävekvarns Klints Naturreservat is located about two kilometres southwest of the town Nävekvarn in the municipality of Nyköpings Kommun, on the northern shore of Bråviken Bay.
Nävekvarns Klints Naturreservat is a 232-hectare area that has been a nature reserve since 2009. Thanks to the rough terrain, a large part of the forest in the nature reserve has been spared from forestry. For this reason, a natural forest can be found there, with centuries-old pines, old deciduous trees and a lot of deadwood.
The wood of dead trees in particular serves as a habitat for many species. Besides the generally rich vegetation in the nature reserve, many rare mosses also grow on the rotten wood of the old pines. The beetle species Nothorhina muricata, known in Swedish as the Reliktbock, also lives in the oldest pines, and only when they are frequently exposed to direct sunlight.
Discover Nävekvarns Klints Naturreservat
The Swedish word Klint means rock face or cliff and this cliff can be found in the south of the nature reserve. From the 40-metre-high cliff, you can enjoy a spectacular view over the bay of Bråviken. The south-facing cliffs are heated up in summer and rare plant species such as the rock campion (Atocion rupestre) have been able to grow there.
To explore the nature reserve, you either start at the official parking lot in the north or at the parking lot in Nävekvarn harbour. From there, the 36th stage of the long-distance hiking trail Sörmlandsleden runs through Nävekvarns Klints Naturreservat, also along the viewpoint at the edge of the cliff. Particularly observant visitors can also discover the remains of an old building along the way, the last traces of the former iron industry in the area.
Similar destinations in the area