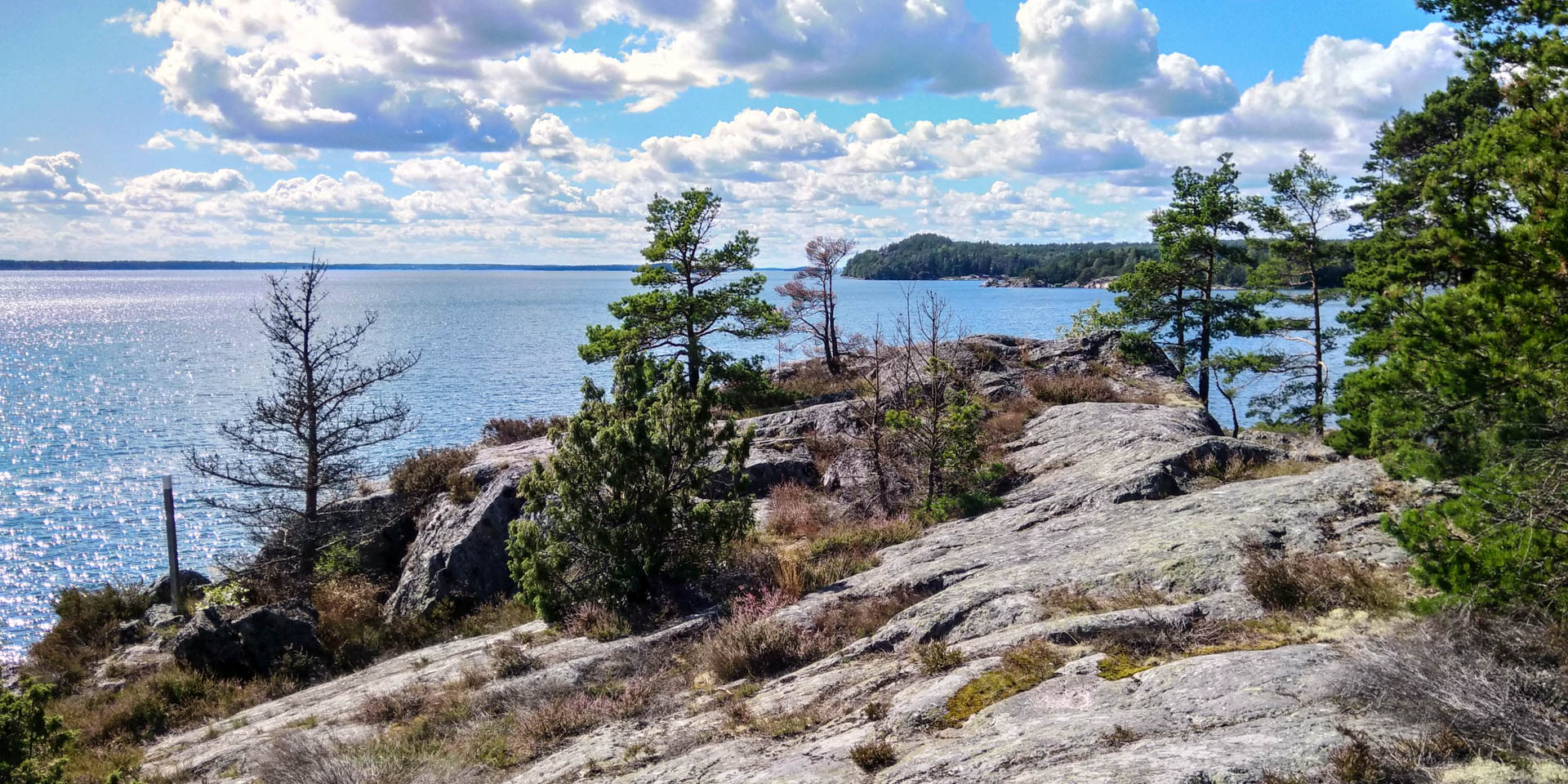 Fyrbergets Naturreservat
Nature reserve near Nävekvarn
The nature reserve Fyrbergets Naturreservat is located on the high rocks at the entrance to the fjord-like bay Bråviken at the edge of the village Nävekvarn in the south of the municipality Nyköping.
Fyrbergets Naturreservat, which covers about 25 hectares, extends over the two neighbouring mountains Parkberget and Fyrberget, which were formed by a tectonic fault and rise up to 60 metres high on the banks of the Bråviken.
Especially on the peaks and on the steep slopes of both mountains, very old and gnarled mountain pines grow, which claw with their roots into the nutrient-poor soil in the crevices. On and along the trees grow old wood rimmed lichen (Lecanactis abietina), cauliflower fungus (Sparassis crispa) and Porodaedalea pini, all species that are considered indicators of an old and intact forest.
Another sign of the clean air of the environment is the moss Ulota crispa, which grows in clusters on the bark of rowan and hazel bushes. Actually, this moss species is widespread in the northern hemisphere, but is highly decimated in many areas as it is extremely sensitive to air pollution.
Explore Fyrbergets Naturreservat
Several well-trodden paths lead through the nature reserve, and at Parkberget they also pass through the area of the former Skeppsviks mines, where about 20 abandoned mine holes testify to the former iron ore mining that was going on since the 14th century.
A part of the 37th stage of the long-distance hiking trail Sörmlandsleden leads over the Fyrberget, passing an Iron Age burial mound and crossing the top of the mountain. Up there, you will find a lookout point equipped with tables and benches, which offers a beautiful view over the Bråviken and the numerous small islands.
Similar destinations in the area