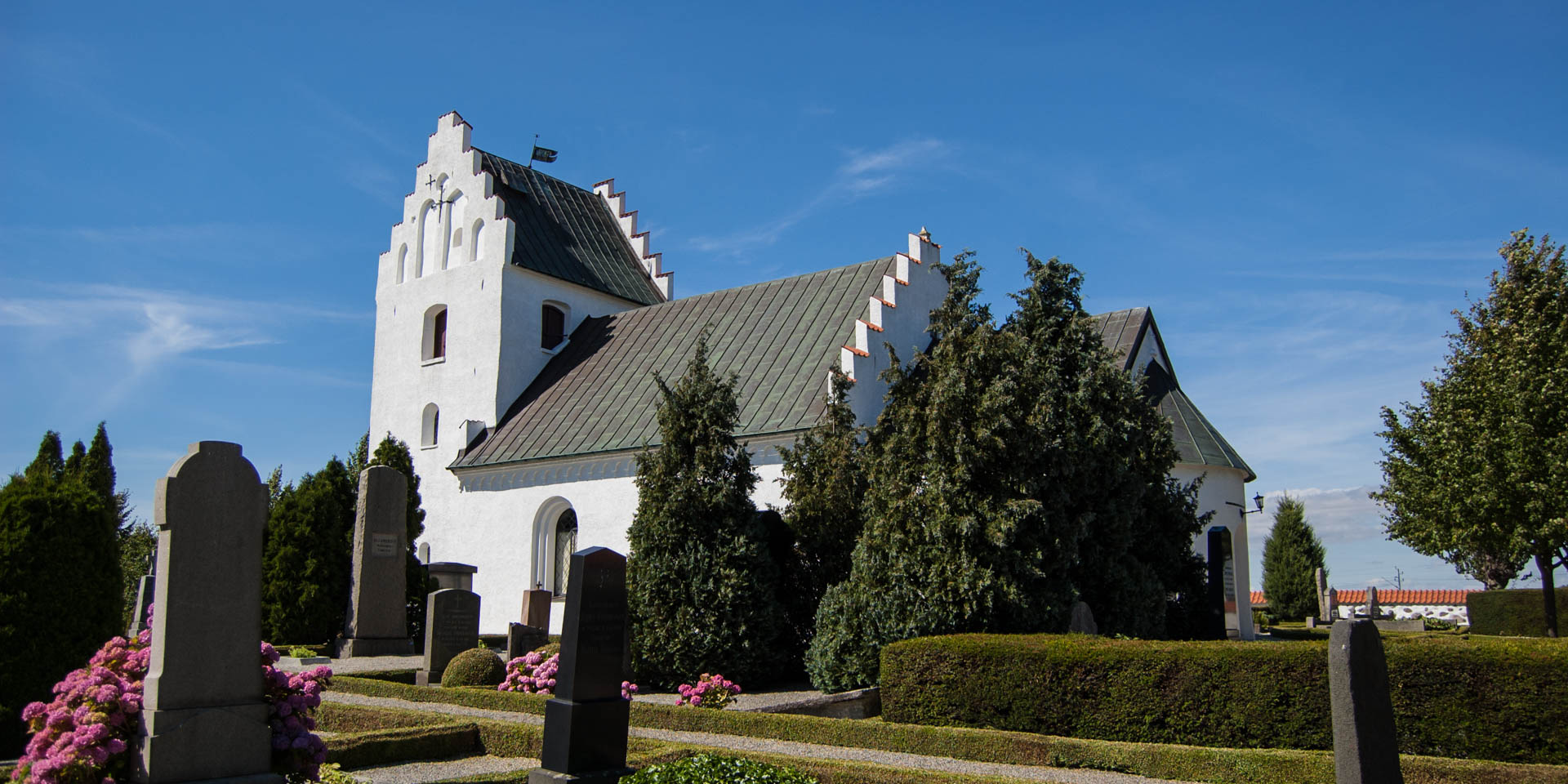 Kyrkoköpinge Kyrka
Medieval church near Trelleborg
Kyrkoköpinge Kyrka dates to the late 12th century. It is the church of the old village Kyrkoköpinge, which is now a northern part of Trelleborg.
Except for the tower, the single-nave Kyrkoköpinge Kyrka with its Romanesque round-arch windows and the simple circular arches on the roof edges, looks from the outside exactly as it was at the time of its construction.
The nave, the lower chancel and the semicircular apse date from the 12th century, the tower with its gothic stepped gables as well as the stepped gable on the eastern side of the nave were attached later in the Middle Ages. At the same time, the straight wooden ceiling in the church was replaced by a cross vault with ceiling paintings.
The oldest object in the church is the baptismal font, carved in stone an decorated with rich ornamentation, which is just as old as the church itself. The canopy-shaped pulpit with carved reliefs of the four evangelists was built towards the end of the 16th century.
Also in typical Renaissance-style, but slightly younger, is the reredos from 1631. The altarpiece depicts the crucifixion of Jesus and is flanked on the sides by carved wooden sculptures, which again represent the four evangelists.
The medieval vault paintings depict scenes from the Bible and pictures of different saints. At the beginning of the Reformation the paintings were covered with white paint and rediscovered for the first time during a restoration in 1894. Instead of restoring them too, it was decided to design the ceiling with new motifs. It was not until the beginning of the 1960s that the original paintings, which were heavily damaged, were restored as well as possible.
Similar destinations in the area