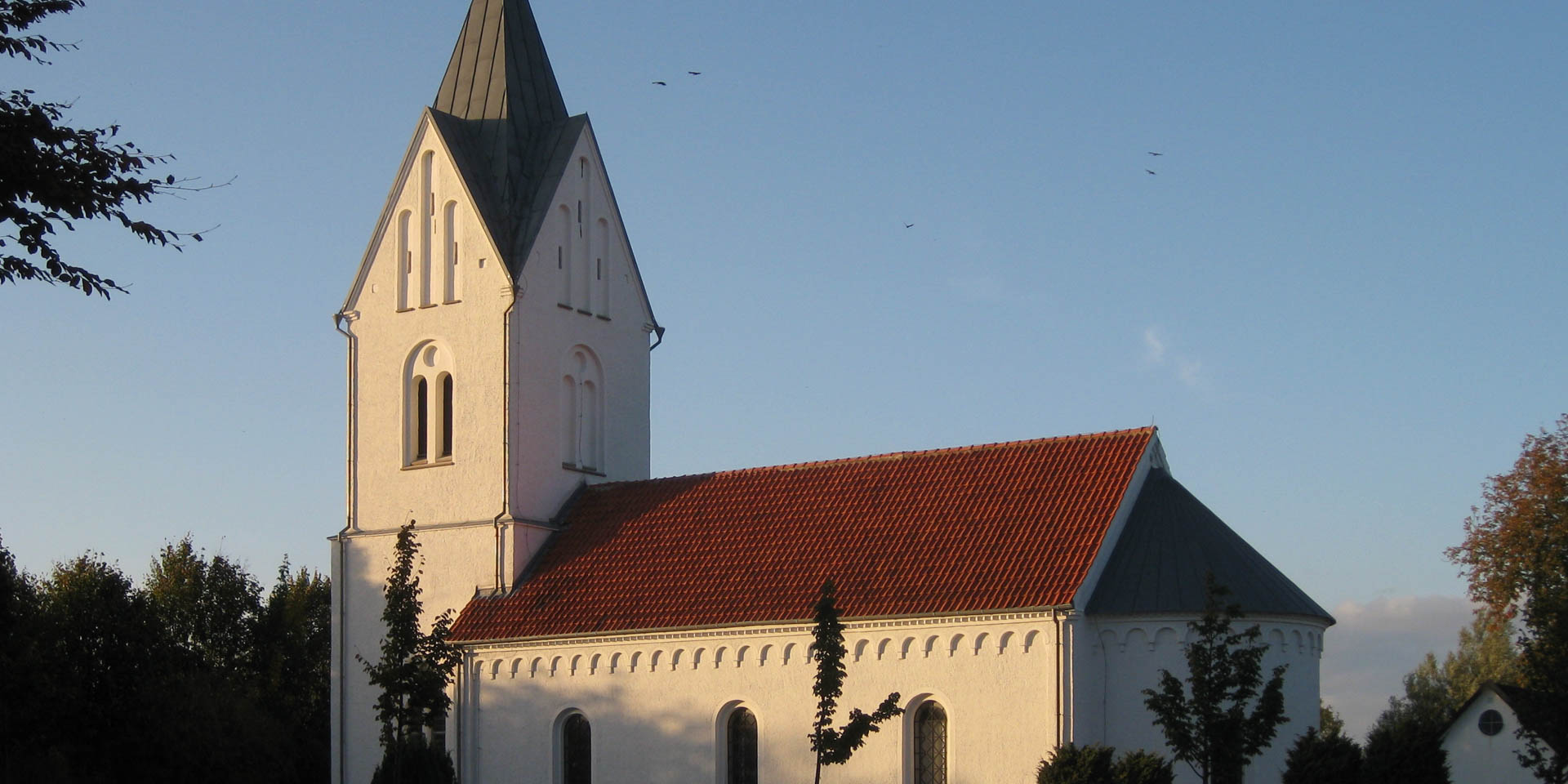 Äspö Kyrka
Medieval church in Äspö near Smygehamn
Äspö Kyrka is a small church with interesting cealing paintings from the 13th century. It is located in the settlement of Äspö, about 4 kilometers north of Smygehamn.
The ceiling paintings in Äspö Kyrka dates from the second half of the 15th century and are associated with an artist which is not known by name. His characteristic feature are painted branches with leaves, stylized roses, stars as background and the framing of the biblical motifs.
The first two vaults of the church are divided in four fields by zygomatic arches. Each box is painted with a different biblical theme from the Old as well as from the New Testament.
The oldest sacral object is most likely the simple baptismal font in the sanctuary. Sculpted from sandstone, the basin dates from the time around 1200–1300. Slightly younger is the pulpit, it dates back to 1598 and shows representations of the four evangelists, Matthew, Mark, Luke and John.
Like most other churches, the church of Äspö was enlarged in the 19th century. Only the nave was extended in this case and the original medieval nave with its impressive ceiling paintings remained.
Similar destinations in the area