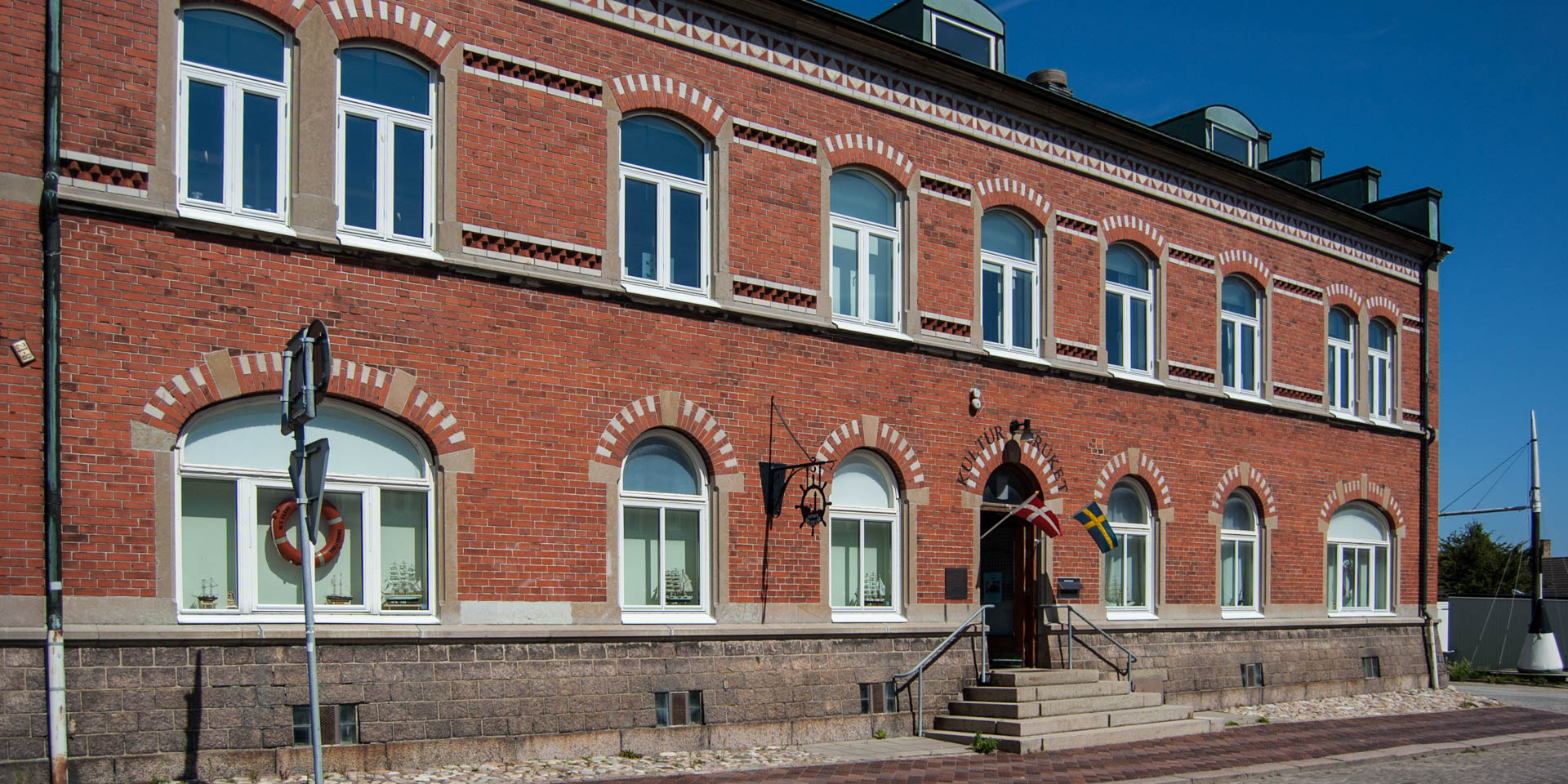 Trelleborgs Sjöfartsmuseum
Maritime museum in Trelleborg
Trelleborgs maritime museum is located on the edge of the city center of Trelleborg, about 500 meters to the north from the ferry terminal, within sight of the Viking fortress Trelleborgen .
The maritime museum is operated by the members of the association "Trelleborgs Sjöfartsmusei Vänner" (Friends of the maritime museum of Trelleborg) thanks to volunteer work. Since its creation in the 1990s, they gathered a large collection of various exhibits, photos, films and documents about the history of seafaring and fishing in the municipality.
One section is devoted to the history of the shipping companies in the city and shows many photos of former Trelleborgs Ångfartygs AB (Trelleborg steamship corporation) and models of historic and modern ships of this shipping line.
Another section about the former post steamships and railway ferries shows next to beautiful original historical models also models of modern ferries. The history of local commercial fishing, a very important economic base of the coastal community since the Middle Ages, is honored in another department.
Similar destinations in the area