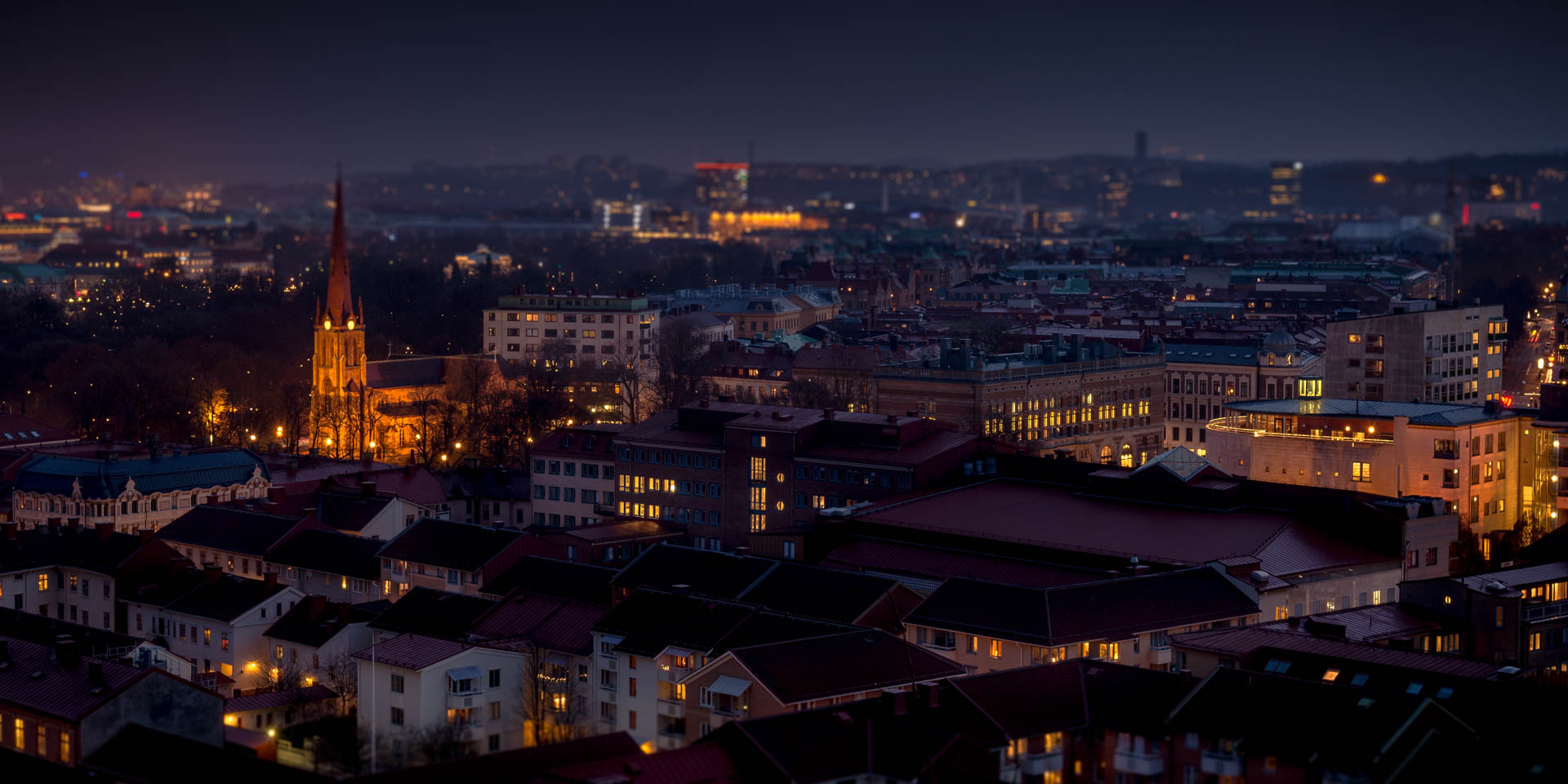 Hagakyrkan
Neo-Gothic church in Gothenburg
One of the first neo-Gothic churches in Sweden is the Hagakyrkan, which was consecrated on the first Sunday of Advent in 1859 in the former working-class district of Haga - today it belongs to the tourist magnets in the centre of Gothenburg with its picturesque houses, small shops and cosy cafés in the style of the 19th century.
Although Haga was founded as the first suburb of Gothenburg in the middle of the 17th century, it took about 200 years until the district got its very first church with the Hagakyrkan. Thanks to a fundraising campaign started in 1852, and with the help of a few large donors and municipal subsidies, the necessary construction budget of 150,000 kroner was finally raised and building of the Hagakyrkan began in 1856.
The largest private donor was the Scottish/Swedish businessman David Carnegie junior (1813 – 1890), who alone had donated more than one thirds of the sum. He also organized the blueprints for a church from the "Society for the Promotion of the Extension, Construction and Repair of Churches and Chapels in England and Wales".
The architect for the Hagakyrkan was Adolf W. Edelsvärd (1824 – 1919), then chief architect of the Swedish State Railways (SJ), who designed the main stations in Stockholm, Gothenburg and Malmö. He not only revised the English plans, but also designed the pulpit and every detail of the interior of the church in the neo-Gothic style.
From this, the Hagakyrkan was created as a three-aisled basilica with a cross-shaped ground plan, a three-sided wall closure of the choir room and a high church tower on the western gable wall. The church is 46 metres long and 16 metres wide, at the height of the two transepts it is 23 metres wide, and the church tower with a high slender spire crowned by a three metre high cross of gilded copper is 49 metres high in total.
While the base masonry of the Hagakyrkan is traditionally made of granite from the region, materials were used for many parts that had been rather unusual for Swedish church construction until then. Many columns are not made of stone but of cast iron, the roof is covered with English slate, the door and window frames are made of sandstone elements prefabricated in Scotland, and yellow hard-fired bricks were imported from Flensburg for the facade covering.
Similar destinations in the area