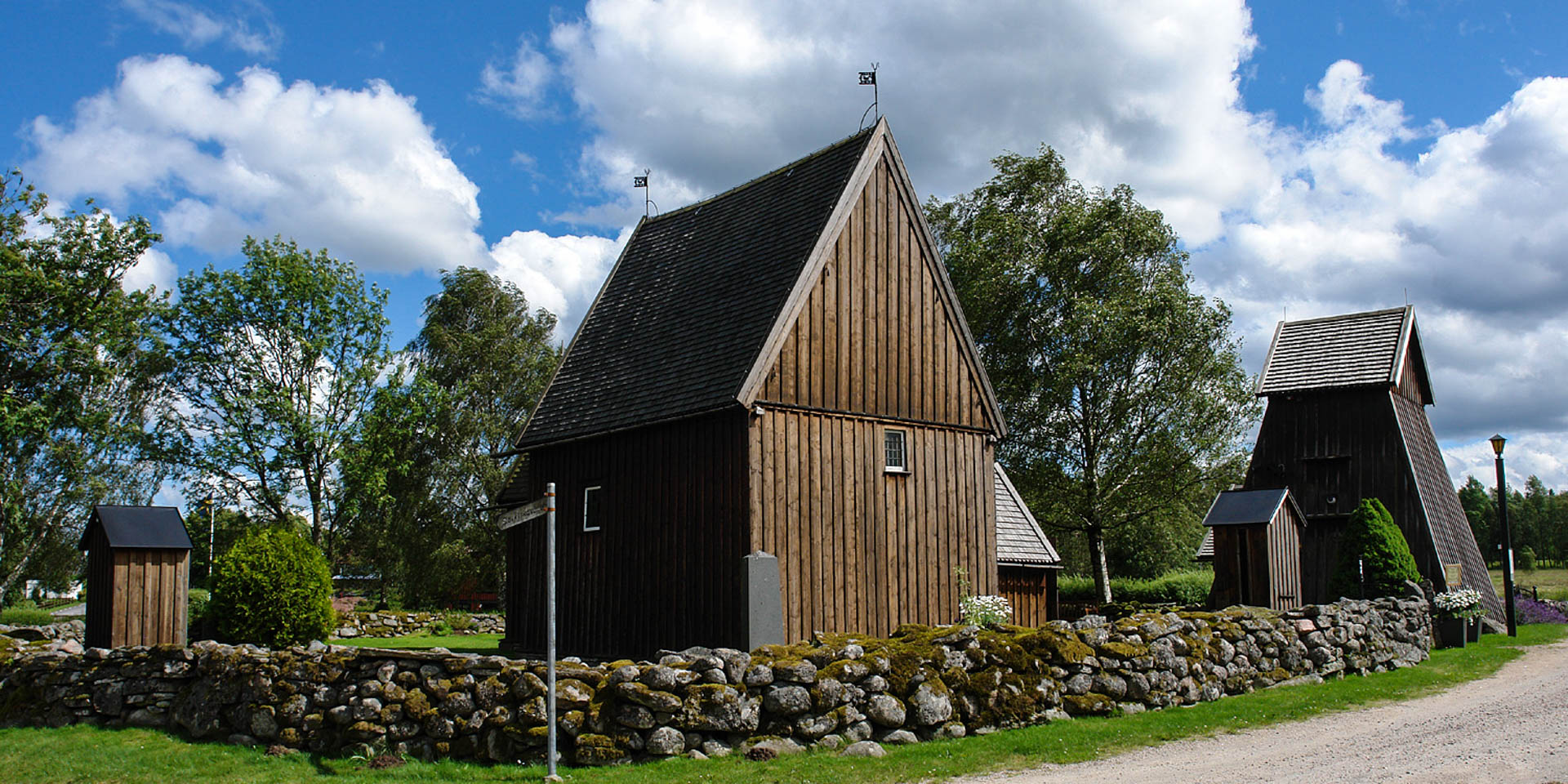 Insider tip
Hedareds Stavkyrka
Sweden's only stave church
Apart from a few replicas, the small Hedareds Stavkyrka in the village Hedared on the north-western edge of Borås Kommun is the only remaining original stave church in Sweden.
Stave churches, which are so called because their entire construction rests on vertical wooden piles, the so-called staves, are the oldest church buildings in Scandinavia and are based on pagan temples. Hedareds Stavkyrka was built around 1500, while its sisters were built from the beginning of Christianisation in Northern Europe until around the 13th century.
For a long time the origin of Hedareds Kyrka was also dated to the period from the 11th to the 13th century, until a tree-ring dating of the old beams revealed a construction date around 1506. However, individual parts of a predecessor church from the 12th century have also been found, which were integrated into the construction of the present church.
The rescue of Hedareds Kyrka
The fact that Hedareds Kyrka still exists is because of the villagers of Hedared, who, contrary to a royal decree issued in 1830, continued to maintain the church, which was considered dilapidated. And the effort for the maintenance was great, because due to its construction a stave church is very susceptible to rot by humidity.
1901 the exterior walls were restored and in the mid-1930s the interior was extensively renovated. After the monument office became aware of the church, which was once again in disrepair, a major restoration followed in the years 1995 to 1997. During this the church was raised and the rotten thresholds and numerous wall boards were replaced and the roof was again covered with shingles. Since then the Hedareds Kyrka has been returned to its mid-18th century appearance.
Inside the church
The church consists of a nave and a smaller choir room as well as a small vestibule and has a usable area of only 35 square meters. Despite its small size, Hedareds Kyrka has all the attributes of a large church and is richly decorated.
The interior decoration with benches, pulpit and gallery dates from the 18th century, as does the rich painting with biblical motifs on the walls, the gallery and the straight wooden ceiling. The altarpiece, which also dates from the 18th century, was subsequently designed in several parts and can be opened, as there is an old altarpiece from the Middle Ages painted directly on the wall behind it.
Also from the Middle Ages are the baptismal font carved from sandstone around 1300, an altar crucifix made in France in the 12th century, a Madonna from the 13th century and a wooden sculpture of St. Francis of about the same age.
Hedareds Stavkyrka:

Opening hours
Opening hours
30. April – 12. June
Saturday – Sunday: 11:00 – 18:00
13. June – 14. August
Monday – Sunday: 11:00 – 18:00
20. August – 28. August
Saturday – Sunday: 11:00 – 18:00
---
Last update: 07/2022 | Errors and omissions excepted.
Similar destinations in the area