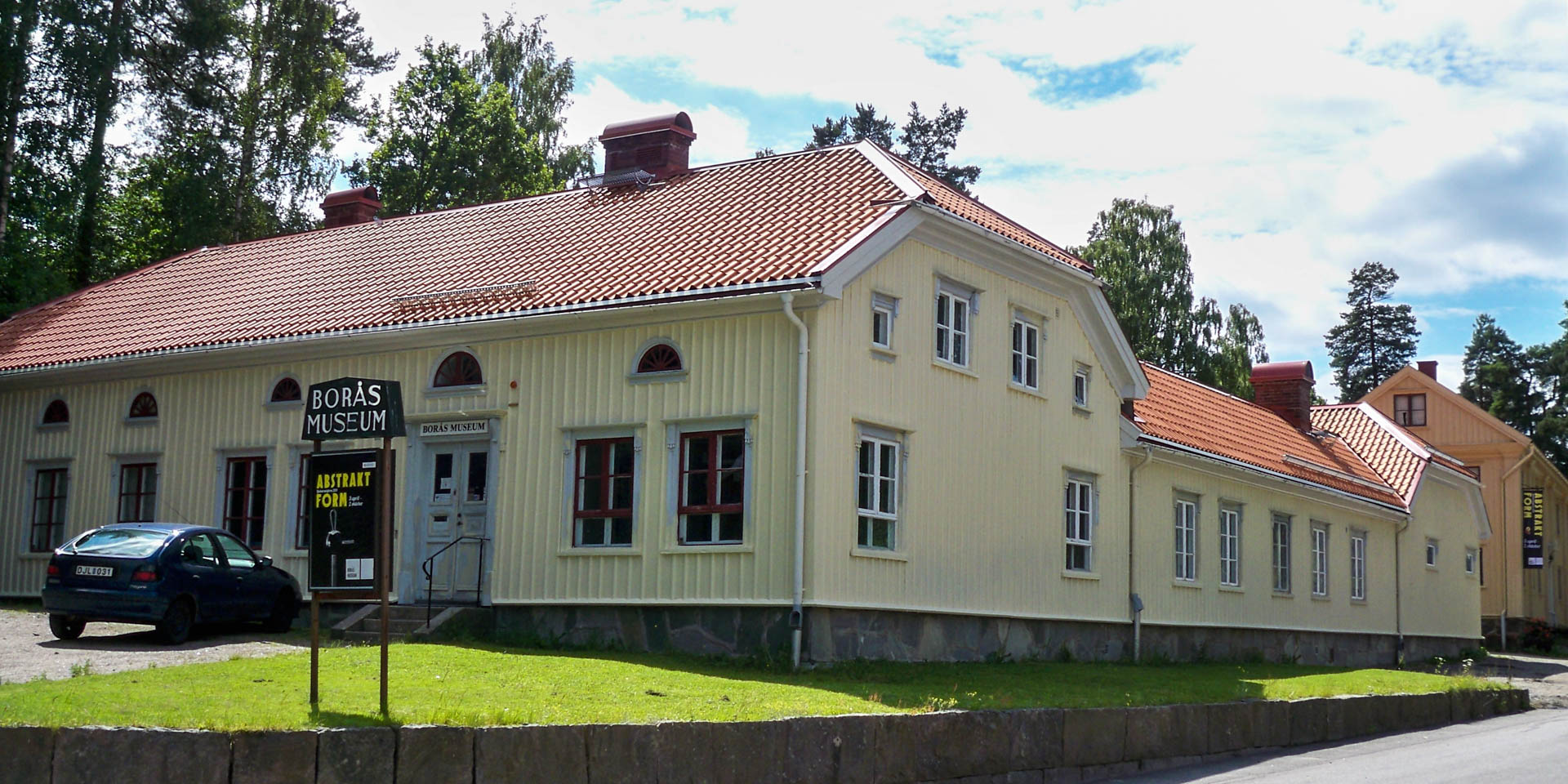 Popular destination
Borås Museum
Open-air museum in Borås
A dozen of beautiful and partly quite large historical buildings from the municipality Borås Kommun can be admired in the open-air museum Borås Museum on the outskirts of the central town Borås.
The Borås Museum was opened in 1914 in the extensive city park Ramnaparken and with its buildings, which come from the rural surroundings and the centre of Borås, offers an exciting insight into the local cultural history of the 17th to 19th centuries.
The buildings in Borås Museum
The first and oldest building in Borås Museum was the wooden church from the village of Kinnarumma, which dates from the 1690s and was moved to the open-air museum in 1914. Since then, the church has been called Ramnakyrkan and is not only a museum building, but has also been used as a popular wedding and baptismal church since 1930.
Nymanska Gården, dating from 1729, and Olsonska Gården, built in 1831, are two representatives of the typical bourgeois town farms of their time, both located in the entrance area of the Borås Museum. Both farms have several wings and contain, among other things, the museum's archive, the reception and exhibition rooms. The museum's permanent cultural history exhibition is housed in the Nymanska Gården.
Right next to these two farms there is the farm Förläggargården Fällhult from 1795 – a historical representative in connection with the region which is strongly influenced by the textile industry. It is the farm of a wealthy manufacturer, who had numerous weavers working at home for him. The farm also includes a historical storage shed, in which a store from the 1920s is on display.
Café and further information
Besides other typical rural buildings such as historic log homes with grass roofs, storage sheds, linen sheds and a small water mill, a former country inn is also part of the ensemble of historic buildings. The large two-storey wooden building from the 18th century has been part of the Borås open-air museum since 1928 and has since been called Ramslätts Gästgivaregård. On its ground floor you will find Café Gästis, open from spring to autumn, where you can enjoy coffee, homemade cakes and waffles in a historical setting.
The open-air museum is only partially barrier-free, especially with regard to the interior of the buildings and the exhibition rooms. The paths outside the museum are relatively wide and mostly paved with gravel. Adapted toilets and separate parking spaces for the disabled are available. With the exception of assistance dogs, no pets are allowed inside the buildings.
Borås Museum:

Opening hours
Open today: 12:00 – 16:00
---
Opening hours
1. June – 31. August
Tuesday – Sunday: 12:00 – 16:00
---
Last update: 07/2022 | Errors and omissions excepted.
Similar destinations in the area