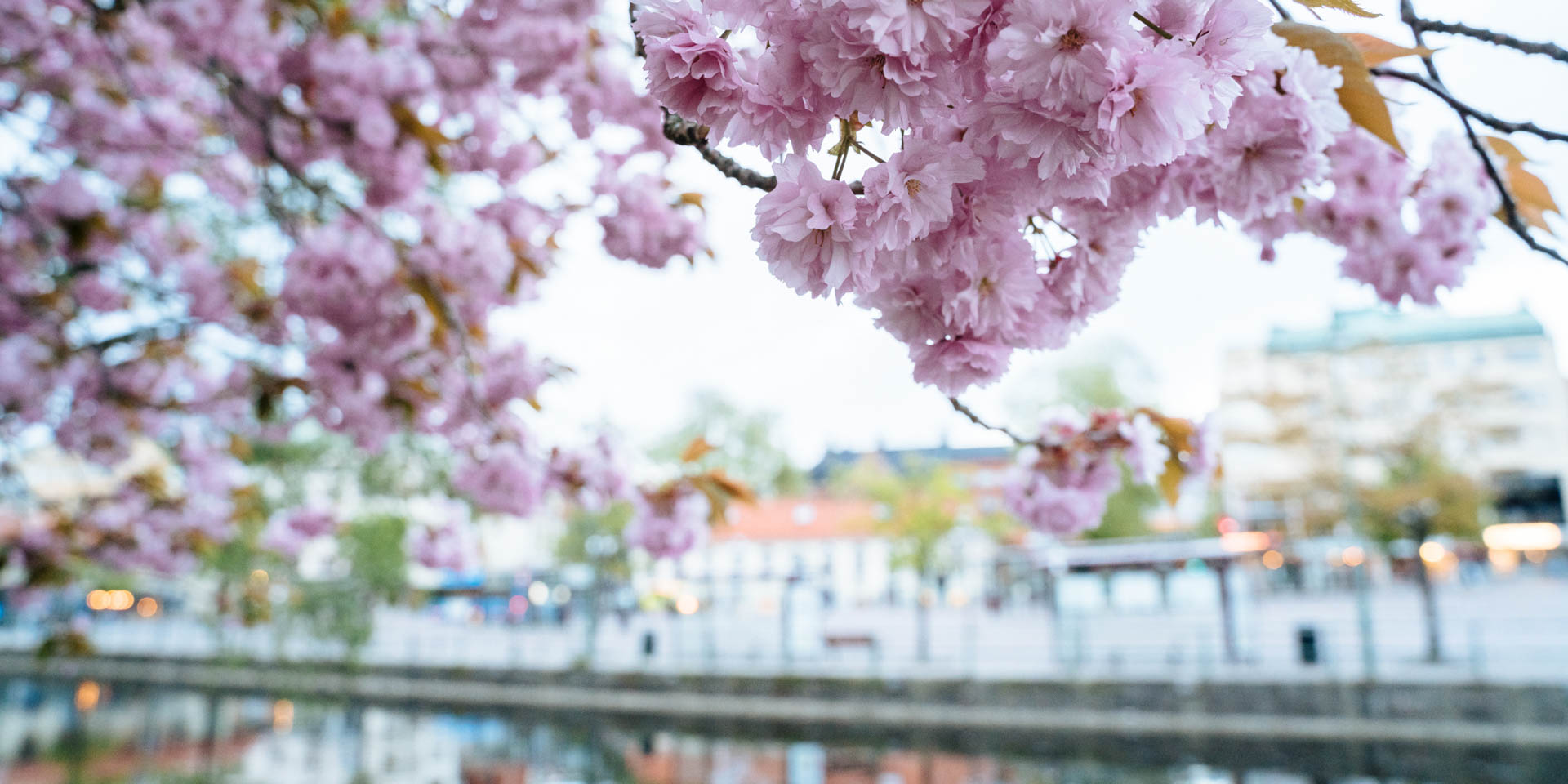 Borås Stadsparken
The city park of Borås
Borås Stadsparken, the municipal park of Borås, is located in the centre of the central town in the middle of Borås Kommun and is the third largest of a total of 14 parks within the city limits.
In 1899 Borås Stadsparken, designed in the taste of the time, was opened and by 1938 it had been extended bit by bit, so that today the Stadsparken has grown to a size of almost 34,000 square metres and, due to the long time axis, has variously designed areas. The park is framed on two sides by river Viskan flowing through the city centre.
Due to its age, large old trees and bushes dominate the image of the city park, which shows a different face depending on the season. In spring most of the large bushes and early flowering bulbous plants push their colourful inflorescences out of the lawns and flowerbeds. The next shift is taken over by annual summer flowers and multi-year perennials, which then decorate the park with their bright colours until late summer.
Rose garden and activities in Borås Stadsparken
An important element within the Borås municipal park is the rose garden, in which around 60 different rose varieties exude their scent and which has already provided one or two rose lovers with valuable ideas for the design of their home garden.
The well-developed paths through the park invite you to take a leisurely stroll and numerous benches invite you to relax in the greenery. For the youngest there is a large, modern playground, which the children were allowed to help design and which, after its inauguration in September 2013, has become a popular destination in the city centre within a very short time.
For the park visitors who like it a bit more sporty, there is a course for Adventure Golf, which is quite popular in summer. And in winter the ice rink, open from December to February, attracts many visitors to the park.
Similar destinations in the area