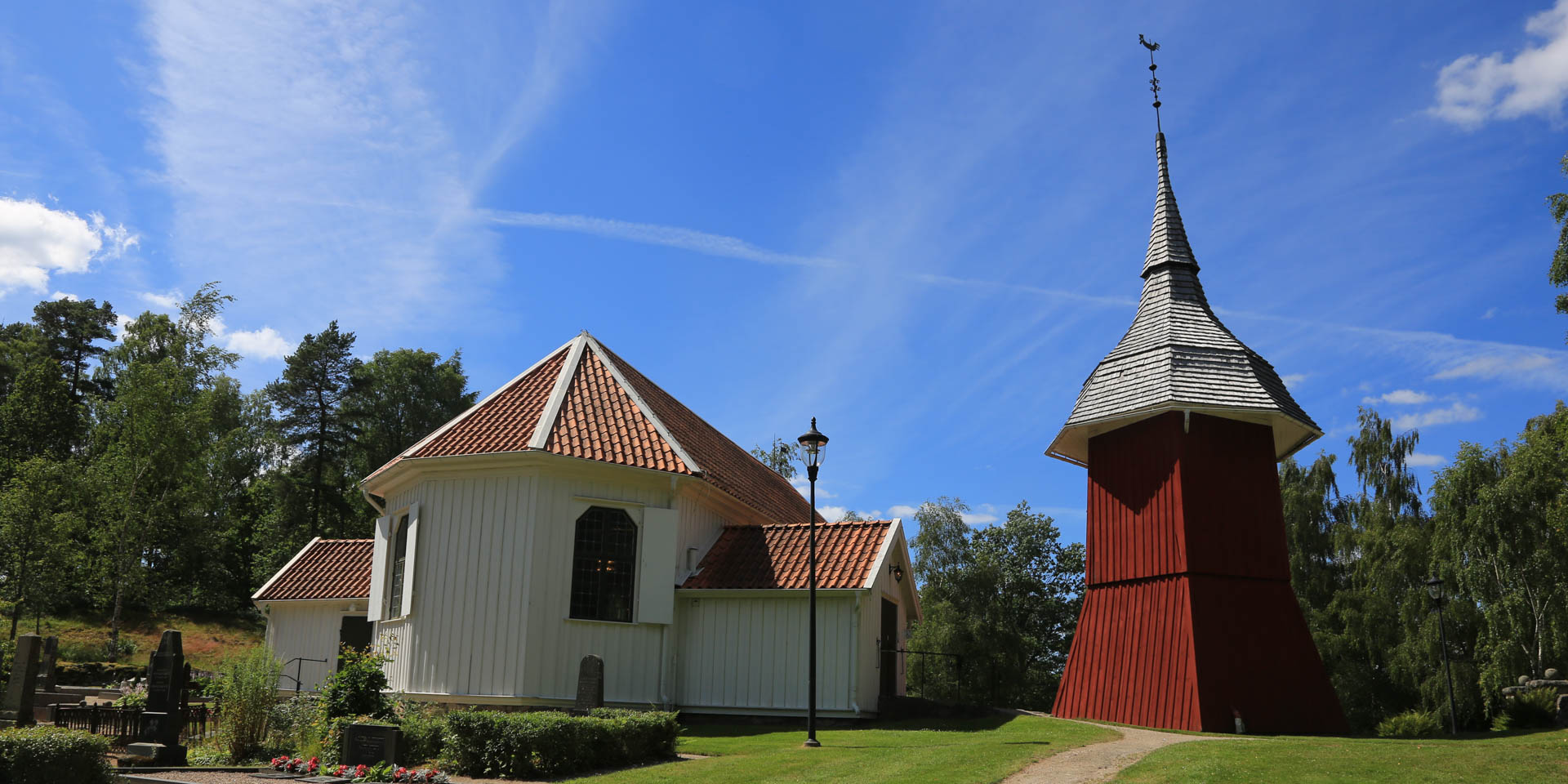 Brämhults Kyrka
Medieval church in Borås
The wooden church Brämhults Kyrka was built in the second half of the 15th century. It is located in a beautiful spot of nature on the outskirts of Brämhult, an outer borough of Borås in the municipality of Borås Kommun.
The church in Brämhult was probably built around 1479, according to a letter addressed to the congregation in Brämhult in that year by Bishop Brynolf III of Skara. The present church thus replaced an older church from the 13th century, which was built on the site of a pagan place of worship.
When the floor of the church was renewed in 1951, a large number of graves and coins from the time of the Danish King Erik VI. Menved (1274 – 1319) were found. There are now no other objects from the Middle Ages in the church.
Brämhults Kyrka today
The church slowly fell into disrepair until the middle of the 17th century. At that time, Brämhult was integrated into the pastorate of Borås, and it was probably thanks to the city councillor of the time, Andreas Larsson, that Brämhults Kyrka was subsequently renovated and extended. This is how the wooden belfry was finally built in 1745. The bell itself dates from the late Middle Ages.
In 1952, the church was restored for the last time and today Brämhults Kyrka is a popular christening and wedding church. In the cemetery there is even still one of the rare bridal stones. A flat stone on which the bride stood after the wedding ceremony and presented herself to the congregation. A tradition that was common in Sweden until the middle of the 19th century.
Similar destinations in the area