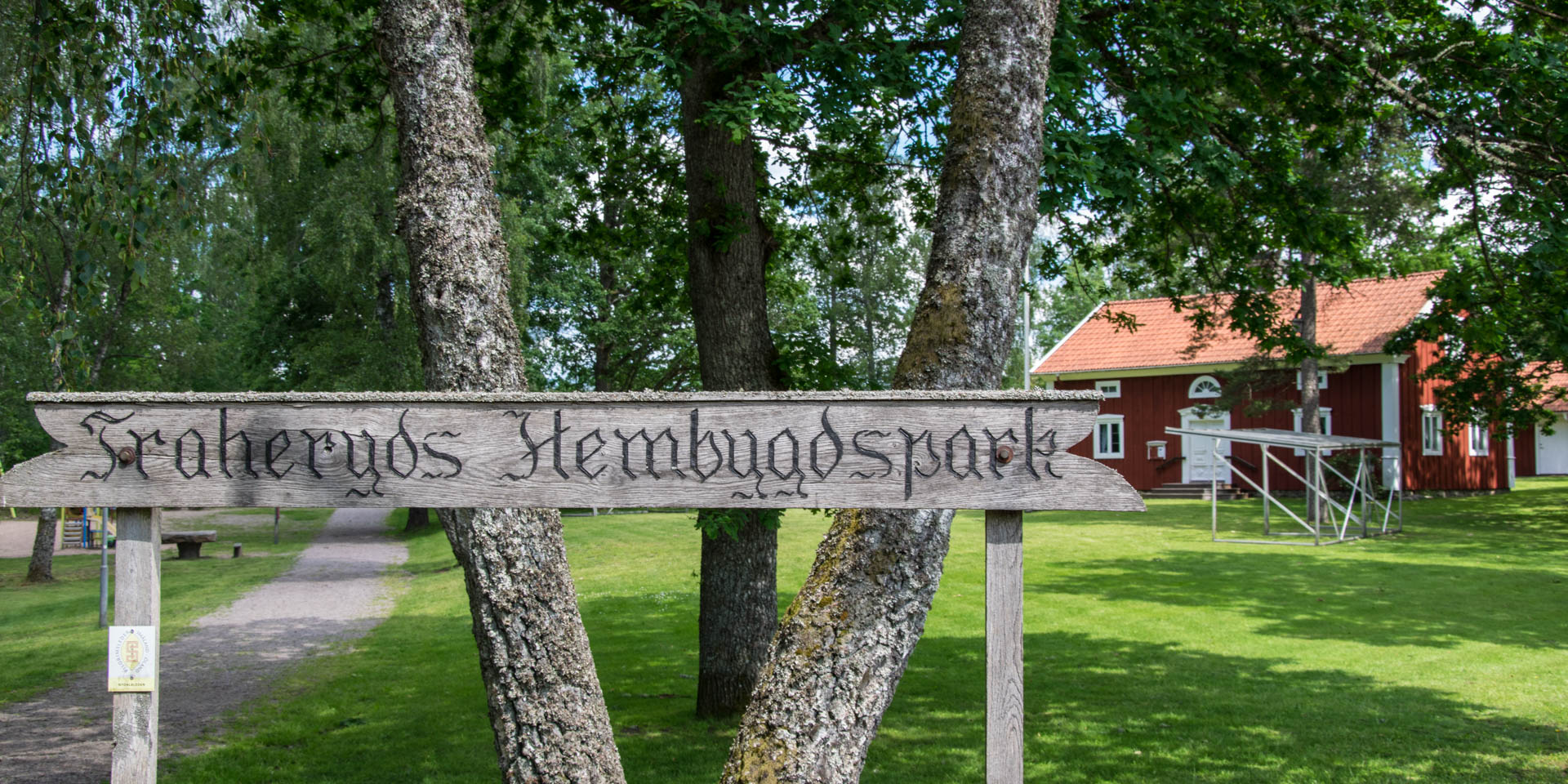 Insider tip
Traheryds Hembygdspark
Homestead in Traryd
Traheryds Hembygdspark is a historic homestead and park in the village of Traryd in the north of the municipality of Markaryd. Besides some old buildings, it mainly includes the animal park Traryd-Skans and a 17th century fortification.
At first glance, the small homestead in Traryd only consists of a historic house that is maintained by the local heritage association Traheryds Hembygdsföreningen. The site is used as a location for cultural events and public festivals in the village, such as the midsummer festival. Only at second glance do you discover some other interesting things in the area of the park.
The animal park in the north-east of the large park is a magnet for visitors. There you can see sheeps, goats, chickens and many other native animals. There is also a large playground opposite the festival site.
The sconce Traryds Skans
In the north-west of Traheryds Hembygdspark, on the banks of the Lagan River, are the remains of the sconce Traryds Skans. This was a fortification formed from earth walls. Traryds Skans was built in 1657 and was the largest sconce in Småland at that time. In the same year, the Swedish commander-in-chief, count Gustaf Otto Stenbock (1614 – 1685), gathered his troops in Traryd after he had to withdraw from Halland.
Today, the earth walls of the old fortifications are still clearly visible. A path leads through the now wooded area, making it possible to explore. To the south it borders the cemetery of the Traryds Kyrka.
Similar destinations in the area