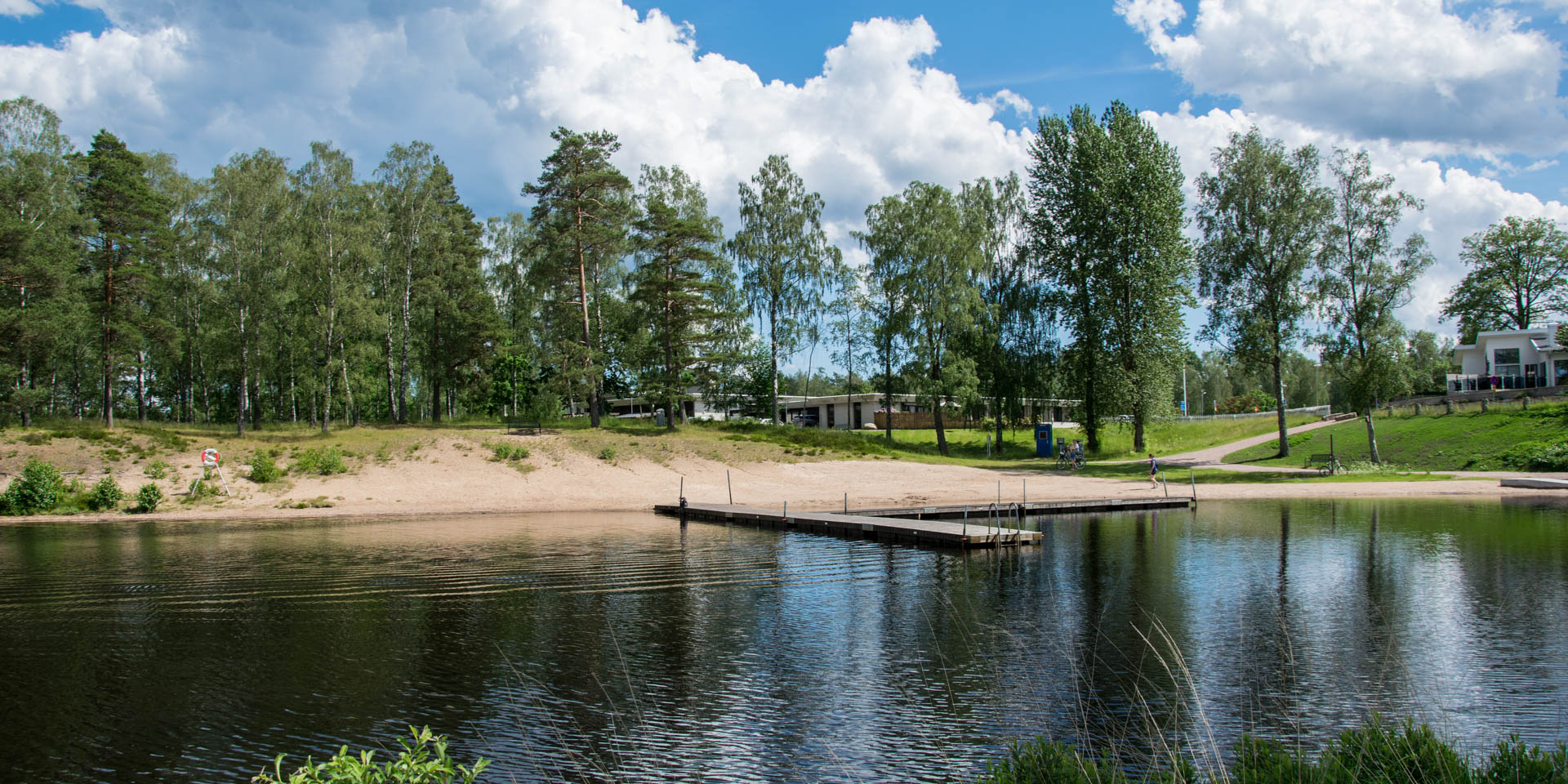 Getesjöns Badplats
Beach at the lake Getesjön in Markaryd
The beach Getesjöns Badplats is located at the southern shore of the lake Getesjön at the edge of the town centre of Markaryd, the main town of Markaryds Kommun.
Getesjöns Badplats is situated in a small bay of the lake, which is about 0.6 square kilometers in size. It has a sandy beach of about 50 meters in length and 15 meters in width and is slightly sloped.
The shore area of the bathing place consists of sandy soil and on the plateau above the beach there is a natural lawn with some trees, which can be used as a shaded sunbathing spot.
The equipment of Getsjöns Badplats consists of a dry toilet and a T-shaped bathing bridge. The parallel side of the bathing bridge limits the shallow water area of the bathing area which is suitable for children.
Similar destinations in the area