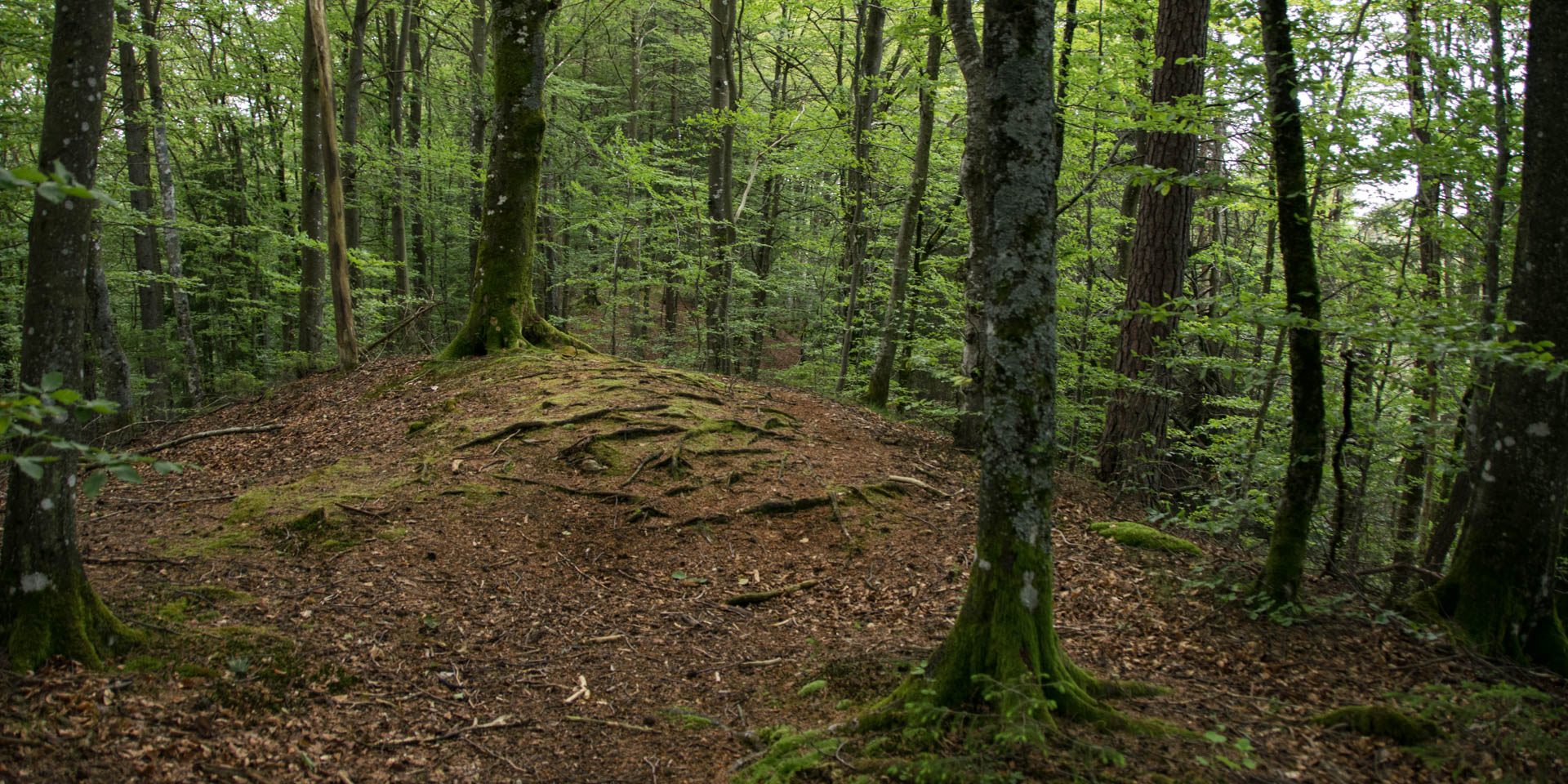 Hannabadsåsens Naturreservat
Nature reserve near Hannabad
The nature reserve Hannabadsåsens Naturreservat is located near the hamlet Hannabad not far from the town Markaryd in the most southwestern part of the municipality Markaryds Kommun.
Situated on the south-western shore of Hannabadsjön, a lake just one square kilometre in size, Hannabadsåsens Naturreservat stretches from the shore of the lake over Hannabadsås, a narrow and steep moraine. As a typical esker or os, it is formed like a railway embankment of small boulders, gravel and sand, shaped by meltwater from an ice age glacier.
The Hannabadsås consists of several individual mountain ridges that show the typical profile with steep slopes and a narrow crown. At its highest point Hannabadsås is 20 meters high and is one of the highest eskers in the province of Kronobergs Län.
Flora and fauna in the nature reserve Hannabadsåsen
The north-eastern part of the 19 hectare nature reserve is relatively flat and has vegetation consisting of dense mixed forest with beeches, oaks, birches and spruces. In between there are individual areas with pure pine forest. In the south-western part of the nature reserve, especially on the mountain ridges, the woodland consists mainly of beech.
In the nature reserve there is a larger population of different woodpeckers, which find plenty of food due to the numerous insects living in the decaying dead wood. In addition, the hollow trunks of the partly very old beeches offer sufficient possibilities to create breeding caves. Besides the woodpeckers, there is a significant population of wood warblers (Phylloscopus sibilatrix) within the beech forest.
Explore the nature reserve
From the parking lot, various marked trails lead through the nature reserve. Most of them run over single crowns of mountain ridges, whereas the paths in the western part of the reserve are quite narrow and steep. An easy circular path runs along the lake shore in the eastern part of the reserve without any noticeable ascents.
Similar destinations in the area