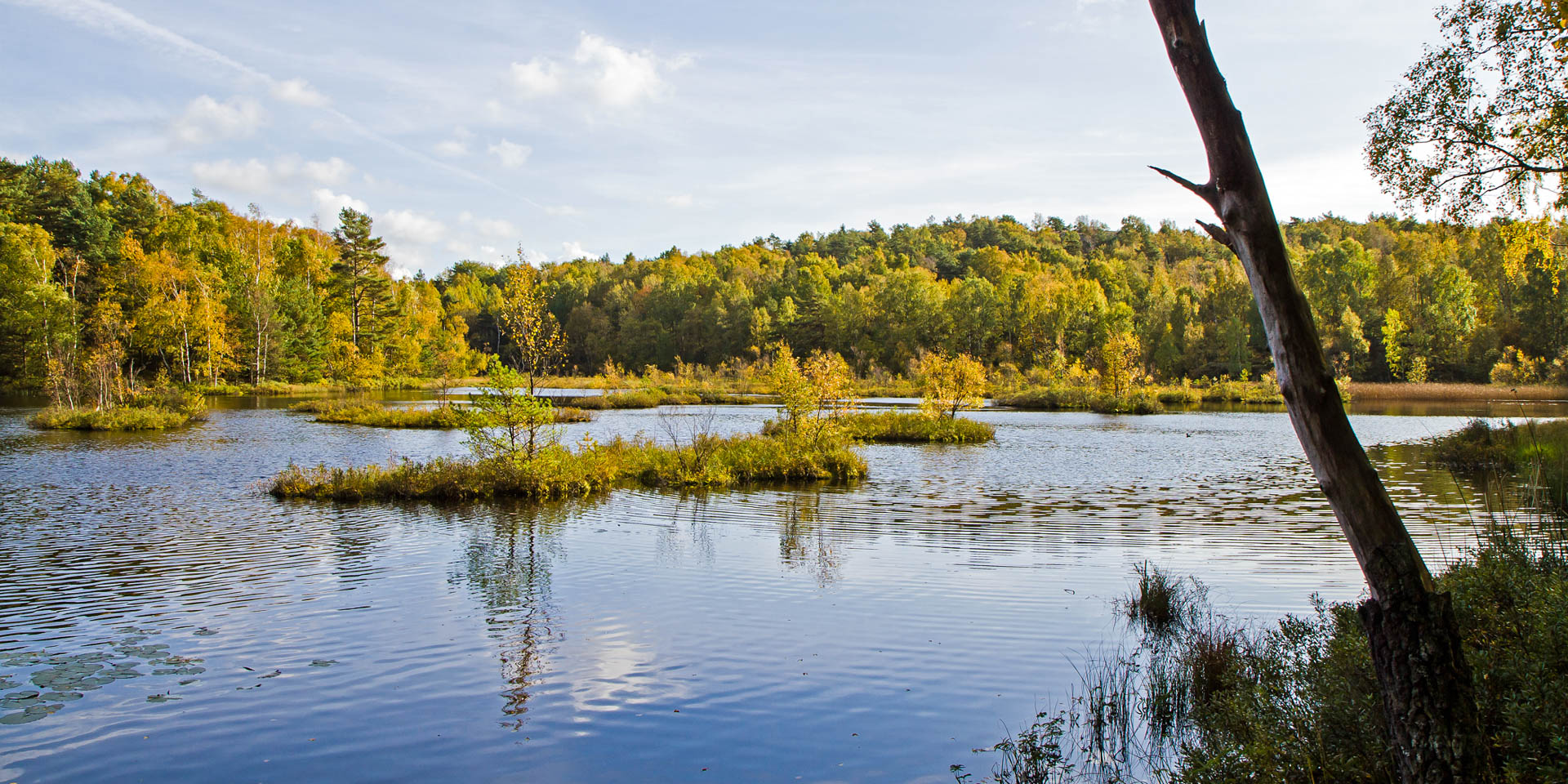 Änggårdsbergens Naturreservat
Nature reserve in Gothenburg
The nature reserve Änggårdsbergens Naturreservat is located in the district of Änggården at the edge of the city centre of Gothenburg. It is a very popular recreational area and parts of it belong to the botanical garden in Gothenburg.
Änggårdsbergens Naturreservat has an area of approximately 350 hectares and is located both within Göteborg municipality and on the grounds of the neighbouring municipality of Mölndals Kommun. The Göteborg area covers 135 hectares and is part of the botanical garden, which houses, among other things, its extensive collection of trees (Arboretum) with around 300 different species of trees and shrubs from the northern hemisphere.
The terrain of the nature reserve Ängårdsbergen is extremely varied and consists of constant ups and downs between valleys and ridges, with the heights offering beautiful views of downtown Gothenburg in several places. No less varied is the botany of the nature reserve, which, as a typical West Swedish landscape, consists of an alternation of forest, heathland, wetlands and water bodies.
Special sites are Vitsippsdalen, which is still within the fence of the botanical garden and stands for a self-regulating primeval forest, and the moor lake Finns Mosse, which is a popular destination for hobby ornithologists and biologists.
Explore Änggårdsbergens Naturreservat
The entire nature reserve is criss-crossed by a dense network of well-developed paths, which invite you to take long walks, go jogging and ride a mountain bike. On the heights, there are a total of nine prehistoric artefacts in the form of Bronze Age burial mounds and the remains of an early historical castle. The highest elevation within the nature reserve offers a wide view over the sea and on a clear day to Vinga Fyr, the lighthouse on the island of the same name in the Gothenburg archipelago.
Similar destinations in the area