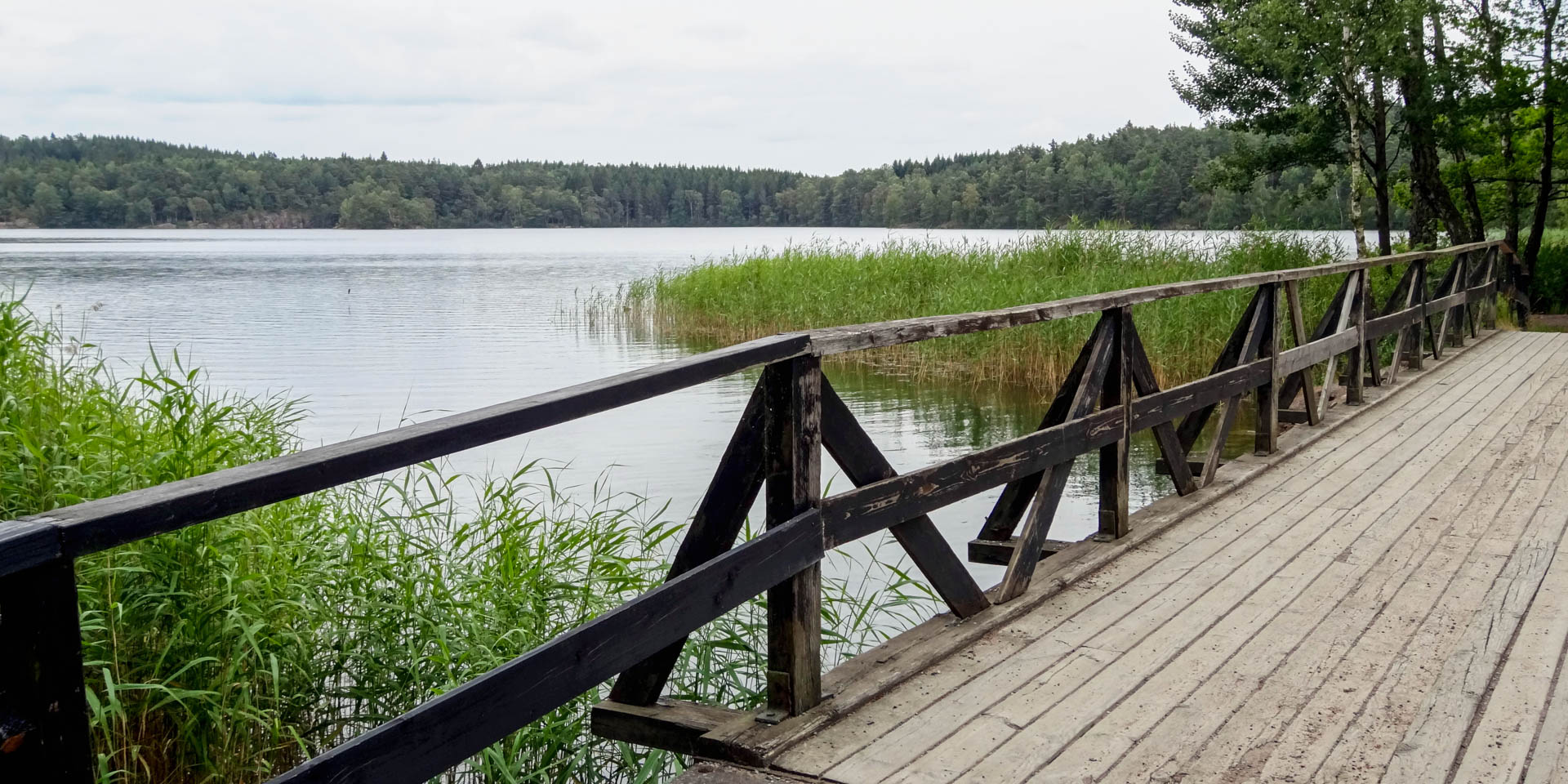 Delsjöområdets Naturreservat
Large nature reserve in Gothenburg
The nature reserve Delsjöområdets Naturreservat is located on the southeastern outskirts of Gothenburg. With 760 hectares, it is by far the largest nature reserve within the municipality of Gothenburg.
Delsjöområdets Naturreservat takes its name from the lake Delsjön, which consists of the two connected lakes Lilla and Stora Delsjön and is part of the drinking water supply of Gothenburg. Along with the adjacent nature reserve Knipeflågsbergen, Delsjöområdets Naturreservat is part of the huge Delsjöområdet recreational area, which covers around 2,400 hectares and is classified as a protected area of national importance due to its relevance to the metropolitan region.
From a landscape point of view, the nature reserve consists to a large extent of a plateau criss-crossed by small valleys and several parallel ridges. In the valleys, there are about a dozen different lakes as well as some moors and swamp forests. With the exception of a few peaks on the ridges, the nature reserve is forested continuously, with the densest woodland in the southern third around Lake Delsjön.
The woodland consists mainly of coniferous forest, broken up by areas of mixed deciduous forest, composed mainly of birch and alder, followed by oak and rowan. On some of the plateaus there used to be pastureland, which has now been transformed into heathlands with low bushes and is increasingly being conquered by low-growing mountain pines.
The soil layer above the rocky subsoil is mostly quite thin and poor in nutrients, which is why the ground vegetation within the nature reserve is also relatively poor in number of species. The diversity of fauna, especially within the bird population, is quite high and despite the proximity to the city, combined with a very high number of visitors, there is a large game population with hares, foxes, badgers, deer and even elks.
Explore Delsjöområdets Naturreservat
The nature reserve has an extensive network of paths, which, in addition to hiking trails, consists of running tracks, bridle paths, improved cycle paths and routes for mountain bikes. In winter, there are cross-country skiing tracks and on the mountain Brudaremossen there is even a drag lift and a 270 metre long ski slope.
The larger lakes are popular canoeing areas, some lakes are also open for fishing and the most popular bathing places are Delsjöbadet on the north-western shore of Stora Delsjön and Härlanda Tjärns Badplats on the outskirts of the city on the north-western border of the nature reserve.
Similar destinations in the area