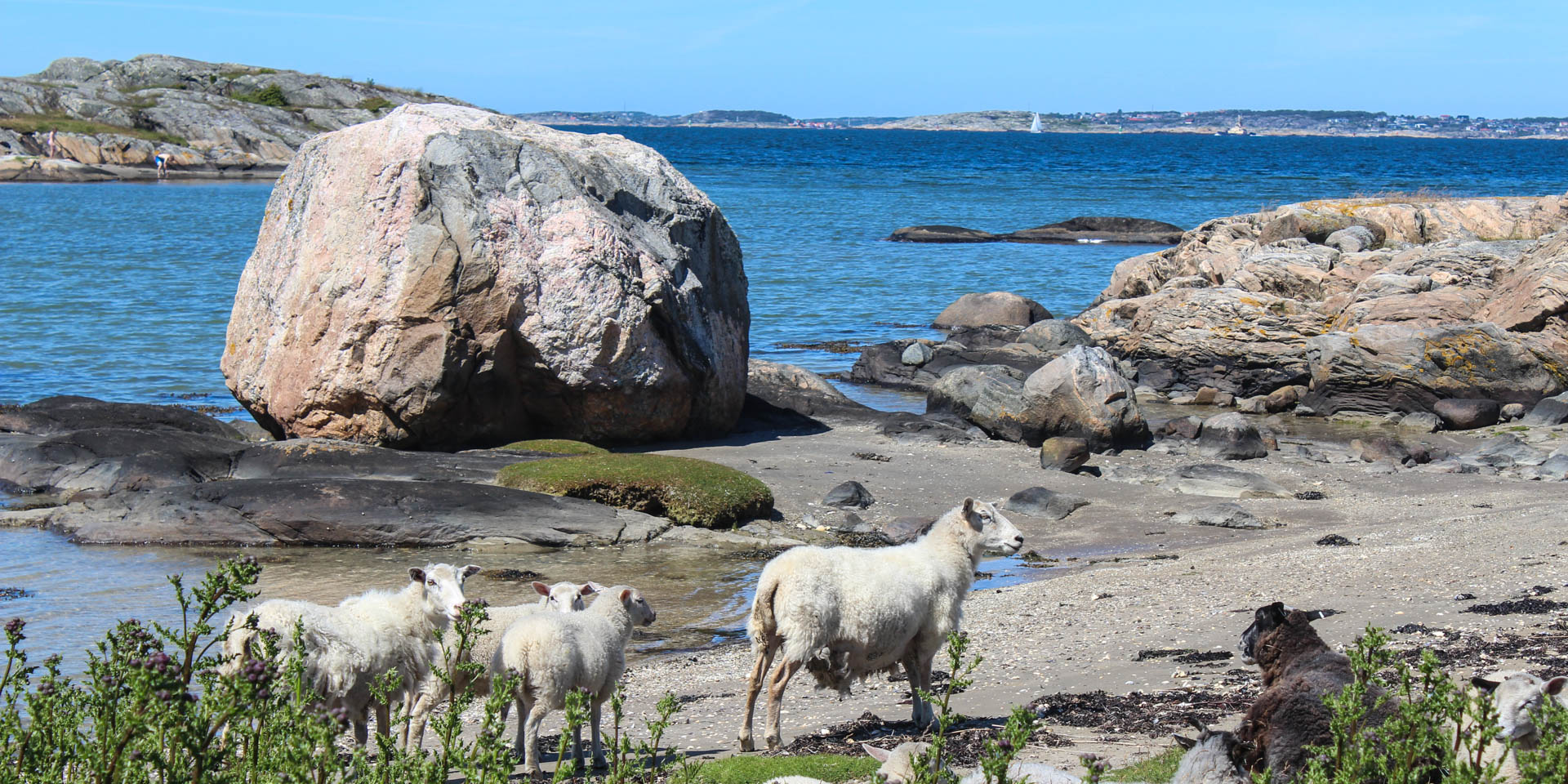 Galterö Naturreservat
Nature reserve on the island of Galterö
The nature reserve Galterö Naturreservat is located on the uninhabited island Galterö in the southern archipelago off the coast of the municipality of Gothenburg.
With a total area of 651 hectares, Galterö Naturreservat covers the entire archipelago island of Galterö and a large area of the sea surrounding the island, including some surrounding islets. Galterö is one of the outer islands of the southern Gothenburg archipelago with beautiful views of the neighbouring islands and the open sea.
The nature reserve Galterö seems a bit remote and gives the impression of wilderness, but it is a wilderness close to the city and can be easily reached from the mainland by the regular passenger ferry. When the summer weather is fine, the island is quite well visited by people from Gothenburg who either enjoy the unspoilt nature or spend a day at the beach in the sandy bay in the northwest of the island.
The beach meadows of the almost untouched island are a reservoir for numerous endangered plant species, fungi and insects as well as breeding grounds for numerous bird species. During the summer months sheep graze on the meadows to maintain their typical character and to keep them free of scrubs.
The shallow bays around the island are important breeding grounds for numerous species of fish as well as the seagrass meadows scattered around the island, which serve as habitat or spawning grounds for many fish and other marine life. Where the water is a little deeper, there are areas with large lobster populations.
Visit Galterö Naturreservat
The road to the island leads over the inhabited, car-free neighbouring island of Brännö. You can get there within 18 minutes with the passenger ferry line 283, which runs regularly between Saltholmen on the mainland and the harbour Brännö-Rödsten. From the harbour, after a two kilometre walk, you will reach the small footbridge that leads over to the island of Galterö.
Similar destinations in the area